Another Mine Collapses In Turkey, Trapping Around 20 People
The accident is will raise more safety concerns in the country, where more than 300 people died in a mining disaster in May.
A coal mine near the Turkish town of Ermenek, in Karaman province, has collapsed and trapped around 20 people, the Associated Press reported.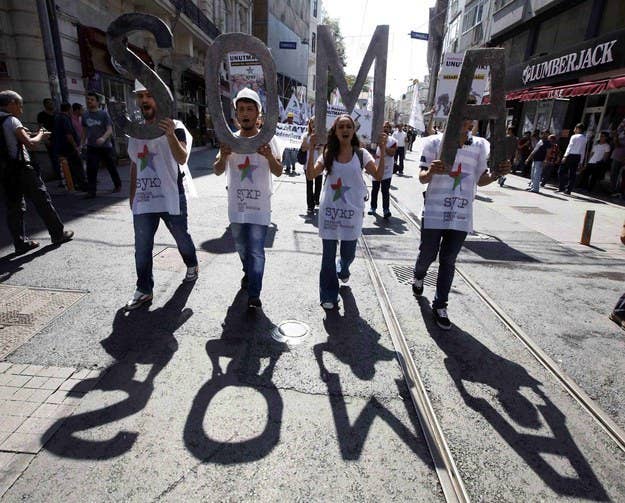 The accident will likely bring worker safety concerns into focus once again, after more than 300 people died in a coal mine explosion in the western town of Somain May — the country's worst mining disaster.
Questions have also been raised about safety in Turkish shipyards in recent months.
Murat Koca, the governor of Karaman, told Turkey's Andalou News Agency: "Twenty workers are still trapped in the mine, but we evacuated around 25."
Koca said the mine had collapsed as a result of flooding. The nation's emergency and disaster agency, as well as search and rescue teams, are responding.
"The water accumulated underground has flooded into the gallery," Koca told Turkey's Dogan News Agency.
AP reported that the Turkey's ministers for energy and transportation had left the capital Ankara to inspect the search and rescue operation.