Two off-duty U.S. soldiers, an American student, and a British businessperson were handed France's highest honor in a ceremony in Paris Monday morning for their role in disarming a gunman in a suspected terrorist attack aboard a Thalys train last week.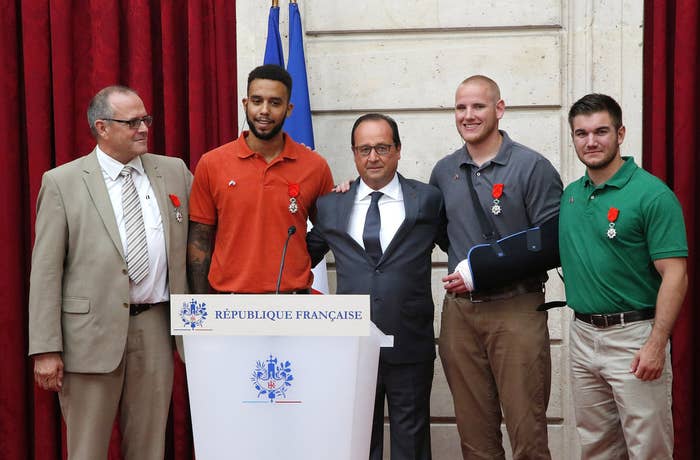 British IT expert Chris Norman, U.S. Airman First Class Spencer Stone, U.S. National Guardsman Alek Skarlatos, and Anthony Sadler, a senior at Sacramento State University, were handed Legion d'Honneur medals during a reception at the Elysee Palace.
Two further, unnamed passengers will receive the same honor at a later date, the BBC said.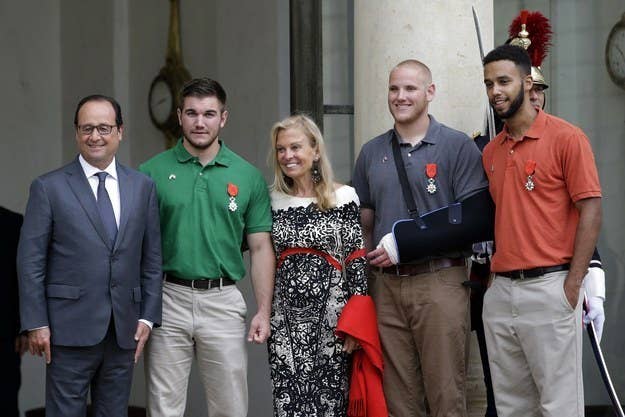 Norman, a 62-year-old who lives in France, the three Americans — childhood friends from Sacramento, California — were among a group of people who successfully subdued a man armed with an automatic rifle and a handgun who boarded a high-speed train from Amsterdam to Paris in Thalys, France.
French authorities are currently questioning the suspect — a 25-year-old Moroccan national named Ayoub El-Khazzani.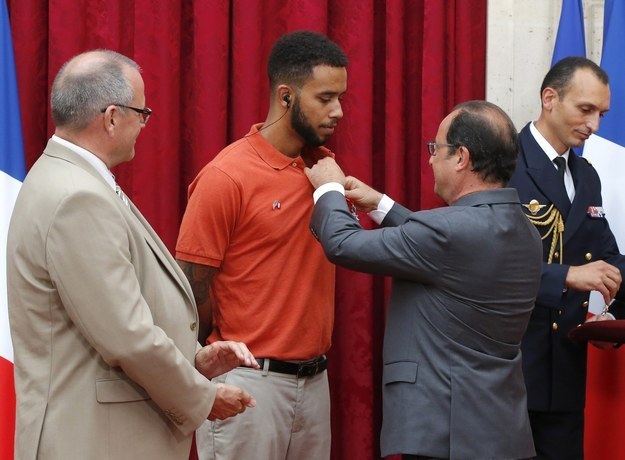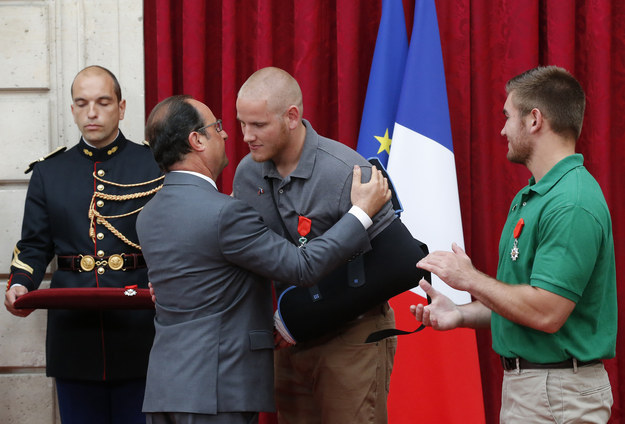 Before handing medals to the four, French President François Hollande said: "We are here to honour four men who, thanks to their bravery, managed to save lives.
"In the name of France, I would like to thank you. The whole world admires your bravery. It should be an example to all of us and inspire us. You put your lives at risk in order to defend freedom."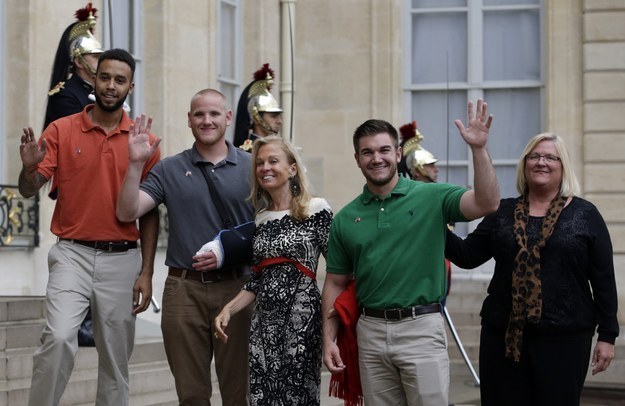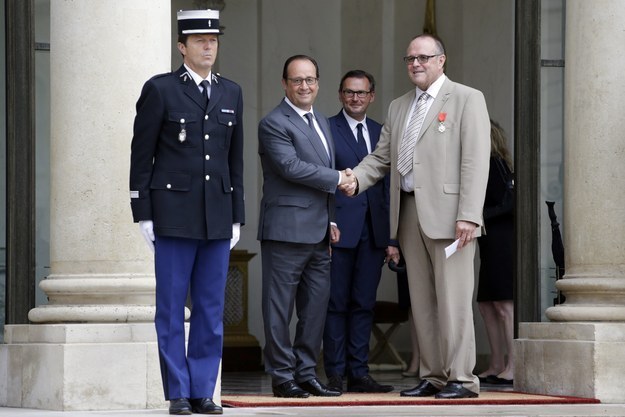 "A terrorist decided to commit an attack. He had enough weapons and ammunition to carry out real carnage, and that's what he would have done if you hadn't tackled him at a risk to your own lives. You gave us a lesson in courage, in will, and thus in hope."
"Faced with the evil called terrorism there is a good, that is humanity. You are the incarnation of that," Hollande said, according to the BBC.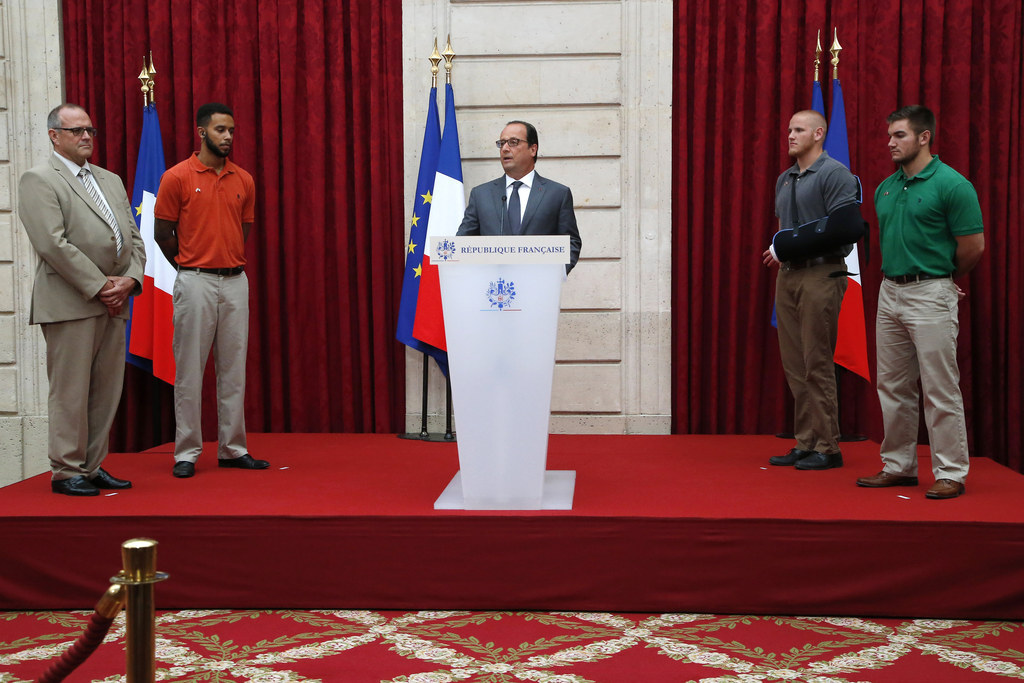 The ceremony was also attended by the Belgian Prime Minister, Charles Michel, the U.S. Ambassador to France, Jane Hartley, and the head of French rail firm SNCF.
Hollande identified another man who helped foil the attack as 51-year-old French-American Mark Moogalian, who was shot and is still in hospital. Another man — a French citizen who first attempted to overpower the suspect — wishes to remain anonymous, but both will be awarded the Legion d'Honneur, according to the BBC.
The medal was founded by Napoleon Bonaparte in 1802. It is believed the four men have received the chevalier — the most common of the five categories of Legion d'Honneur.