Alleged Brazilian "Serial Killer" Confesses To More Than 40 Murders
According to reports, Sailson Jose das Gracas told police he killed 38 women, four men and a child, after he was caught stabbing a 64-year-old woman in a Rio de Janeiro suburb on Tuesday.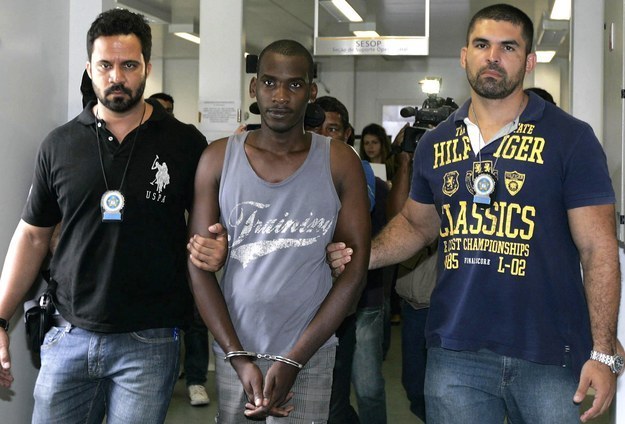 A Brazilian man confessed to the murder of dozens of people — mostly women — after being caught killing a 64-year-old woman in Corumbá, Nova Iguaçu, Brazilian broadcaster TV Globo reported.
In a police interview broadcast by Globo, Sailson Jose das Gracas, believed to be 26 years old, said he murdered 38 women, four men and a child over the course of a decade. He says he killed his first victim at the age of 17.
Police arrested him on Wednesday shortly after he stabbed a 64-year-old woman to death in the suburb of Nova Iguaçu. He then confessed to his other alleged victims.
Police said they are searching for the bodies of those Das Gracas said he killed, and have so far found four.
In the interview, Das Gracas said that killing was "like an addiction."
He said that he would go out hunting, and that he murdered for the adrenaline rush. He added that if he was ever released from prison, he would kill again.
He said he would watch his victims for months, before making his move. "I would wait for an opportunity to break into the house and kill," Das Gracassaid.
He claimed that he preferred victims who were white and female, and would strangle then. His male victims had been killed when he was operating for hire.
Experts warned that Das Gracas is likely to be a psychopath, who enjoyed the media spotlight, and cautioned that whatever he said needed to be verified.