Abandoned Ship Carrying 450 Migrants Left Adrift Off Italian Coast
The Italian coastguard boarded the ship on Friday morning, after it was left without a crew in rough seas overnight.
A ship carrying 450 migrants was left drifting in rough seas without power or a crew overnight on Thursday, the BBC reported.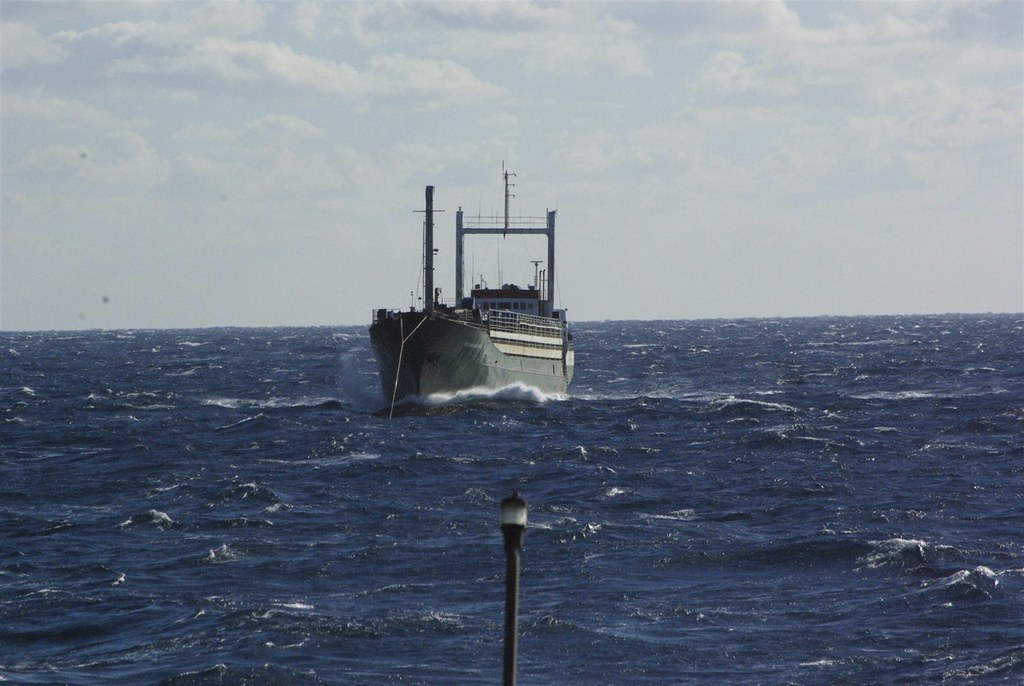 On Friday morning, the Italian coast guard had gained control of the ship after it was boarded by a rescue team. It is now on route to the southern Italian port of Crotone.
CNN reported that the ship came to a standstill 58 miles (93 kilometers) off Crotone's coast overnight.
The ship is the Ezadeen, a 50-year-old livestock vessel sailing under the Sierra Leone flag.
Commander Filippo Marini of the Italian coast guard said that the vessel was being towed by an Icelandic ship, which is part of the European Union's Frontex border control mission, the BBC reported.
The Icelandic ship involved in the operation, the Tyr, has been involved in four similar operations since it was deployed to the area in early December, the BBC's Jonathan Joseph said.
Marini said most of the migrants appeared to be Syrian, and included pregnant women and children.
The Ezadeen is the second migrant ship to be left abandoned and drifting in the waters of the Adriatic and Ionian Seas this week, after the Blue Sky M was set on autopilot and left by its crew while carry up to 1,000 migrants on Wednesday.
Marini said he believed the ship is likely to have set sail from Turkey, though other reports suggest its journey started in Cyprus.

This footage, via The Guardian and shot by the Italian air force, shows the Italian air force launching their rescue operation.
Via The Guardian/Italian Air Force