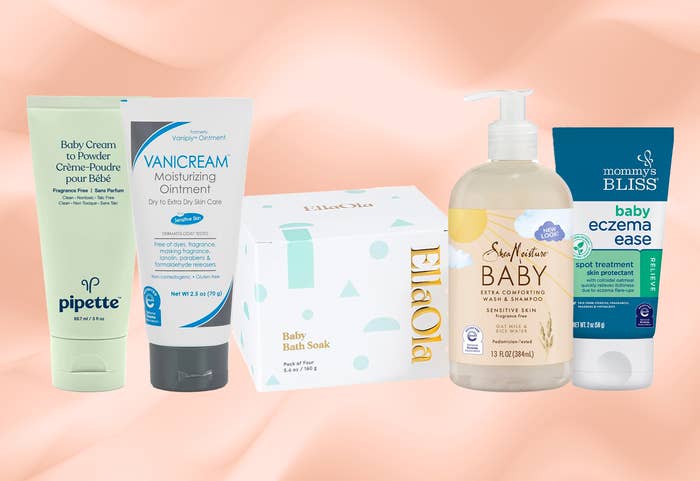 BuzzFeed may collect a share of sales or other compensation from the links on this page if you decide to shop from them. All products were independently selected by our editors, and the prices were accurate and items in stock at the time of publication.
A baby's skin tends to be extremely sensitive because it can take two years for the skin barrier to develop and start to more closely resemble adult skin. Until then, the skin may be more susceptible to irritations, infections, and skin diseases.
Eczema, or atopic dermatitis, is a common skin condition that affects 25% of children; an estimated 60% of people with eczema develop it as a toddler. Although it's unknown exactly why babies develop eczema, it's thought to be a combination of genetic factors and environmental allergens, such as cleansers, soaps, shampoos, lotions, and ointments.
Jason Miller, a board-certified dermatologist at Schweiger Dermatology Group in Freehold, New Jersey, told BuzzFeed News that triggers can begin with skincare products that contain fragrances and certain preservatives.
"In general, parents should be wary of any product that contains fragrance or dyes, which may irritate the skin," Miller said. "There are other ingredients common in topical products that may cause irritation in some babies, but not others."
The condition can cause rashes and itchy flare-ups on the cheeks, chin, forehead, eyelids, and scalp, and other parts of the body, including the elbows, knees, wrists, ankles, and hands.
"For mild eczema, over the counter emollients or barrier repair creams are extremely helpful," Miller said. "Ingredients such as petrolatum, lanolin, or colloidal oatmeal are safe and effective. For more severe cases, prescription products, topical steroids or barrier creams, may be required."
Here's what dermatologists recommend you use to prevent skin irritation and help treat eczema in babies.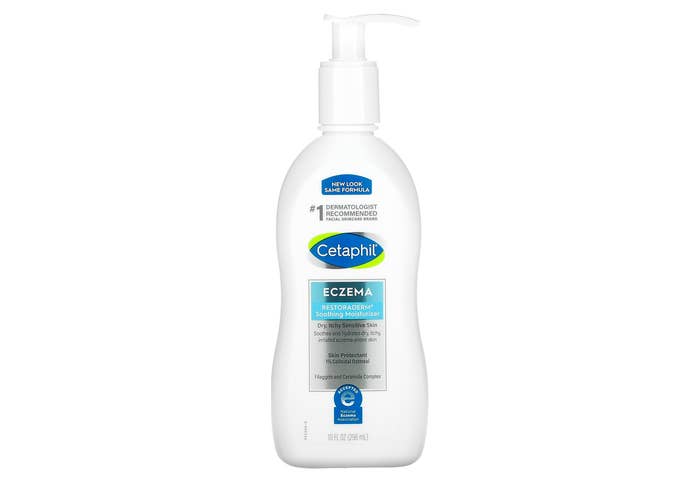 According to Cetaphil, this moisturizer is formulated to restore and improve eczema-prone skin, with 84% of people noticing fewer flare-ups.
"Some things we want to avoid include formaldehyde, methylchloroisothiazolinone, Balsam of Peru, shellac, fragrances, and formaldehyde releasers, to name a few," said Dr. Peter Lio, a dermatologist from the National Eczema Association. "Not that any of these are bad per se, but a lot of our patients seem to be more likely to have issues with them."
Luckily, this lotion is paraben- and fragrance-free and hypoallergenic, which should help with skin irritation and reduce itchiness due to eczema.
"My son has terrible eczema! I've tried several lotions over the years to help clear up his dry itchy skin and though they help some none has compared to how fast and how much smoother Cetaphil Pro Gentle body Moisturizer has. This stuff is amazing!" —vwood063088
You can buy the Cetaphil Restoraderm Eczema Soothing Moisturizer from Walmart for around $21.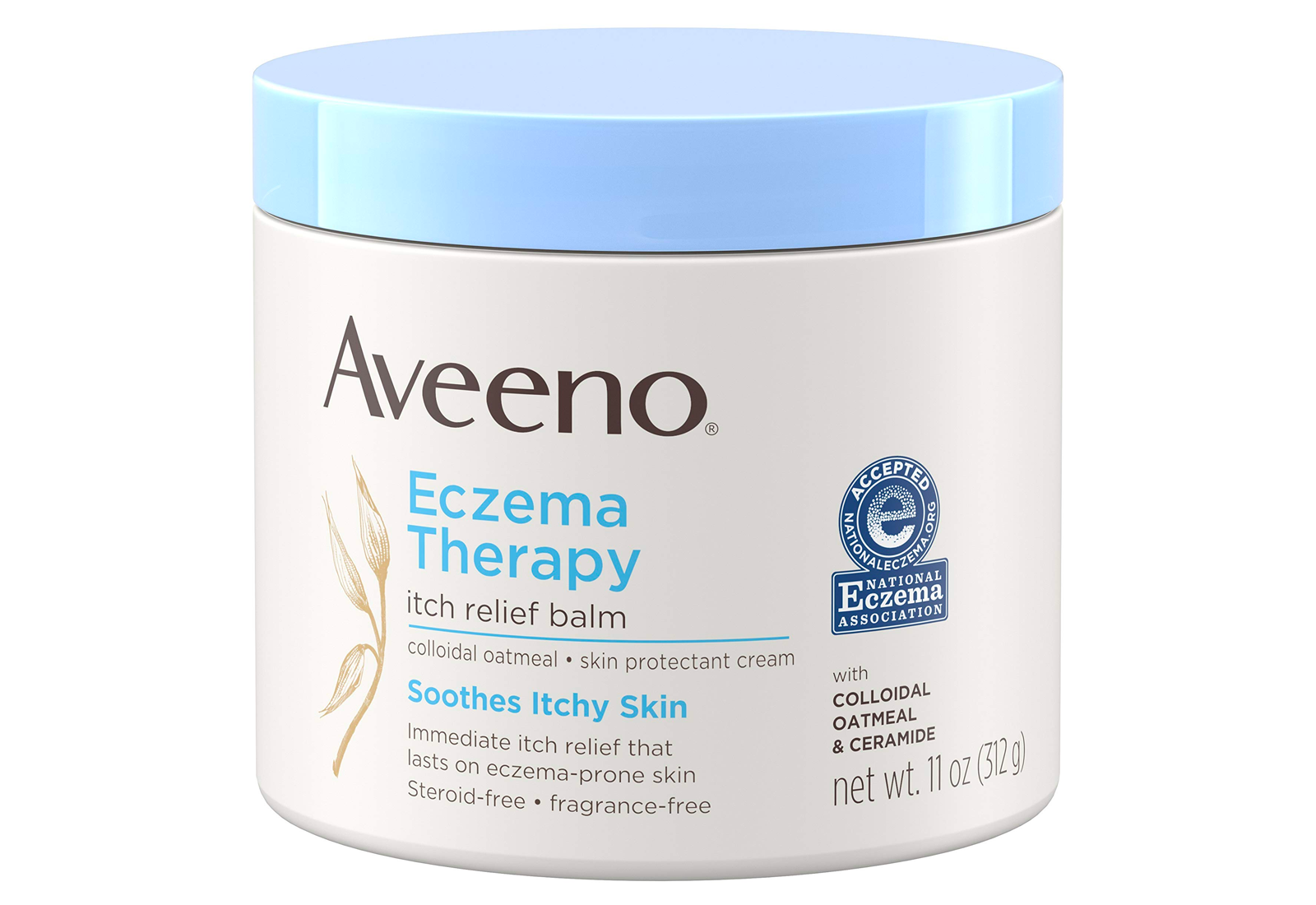 The itch relief balm uses colloidal oatmeal, which is a finely ground type of oatmeal that may help with minor skin irritation due to its antioxidant and anti-inflammatory properties. Colloidal oatmeal is found in many over-the-counter products because it can help restore the skin barrier and improve hydration.
Miller recommends the relief balm for patients with possible sensitivities to chemical or fragrance ingredients. According to Aveeno, the balm works to intensely moisturize and relieve itchy skin due to eczema.
"My babies both had eczema and it was awful for them until I tried this Aveeno product on them. After a year of struggling with my daughter with such bad raw eczema behind her knees to the point they would swell crack and bleed this finally helped her." —sarahduchfinn
You can buy the Aveeno Eczema Therapy Itch Relief Balm from Bed Bath & Beyond for around $19.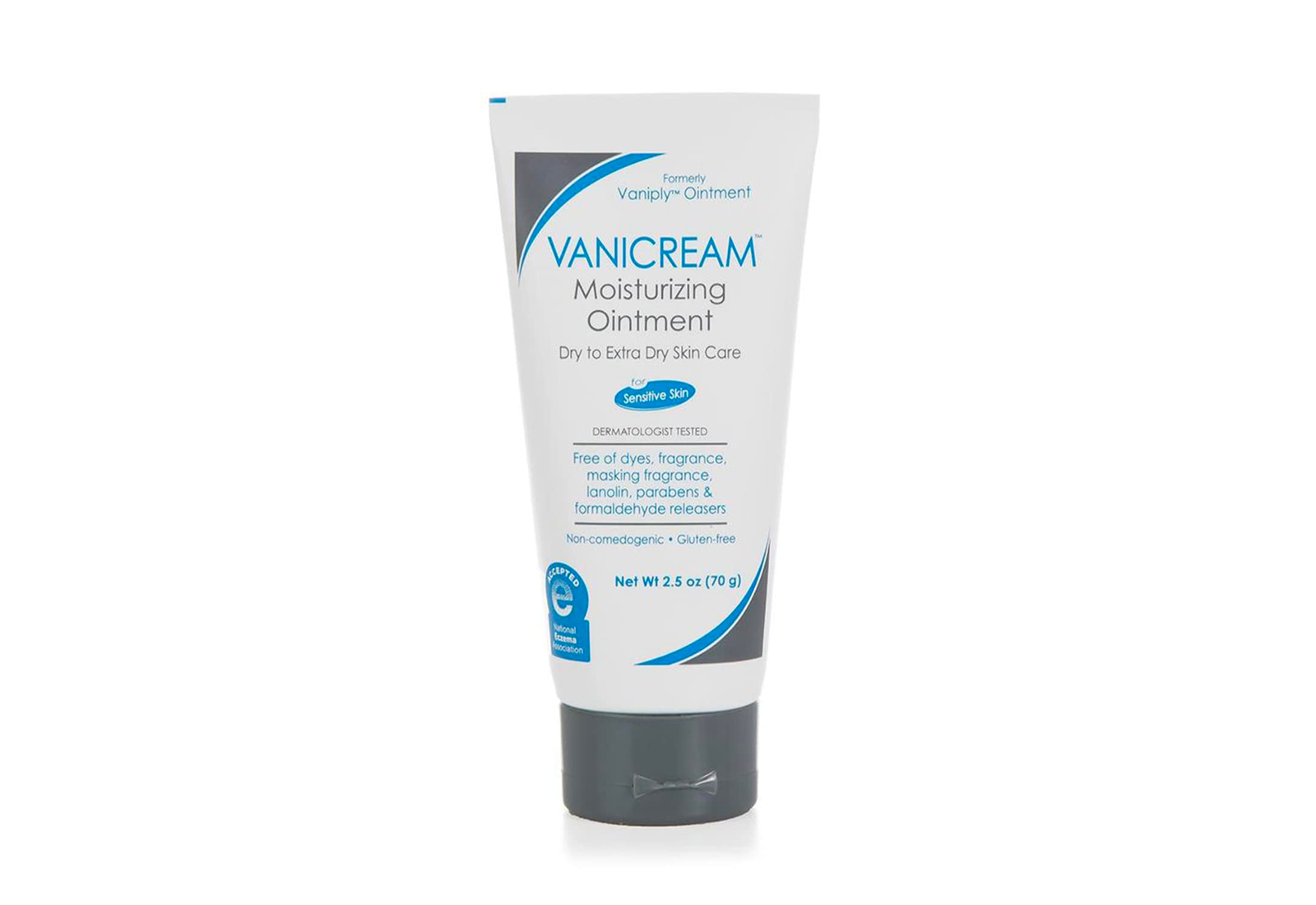 Another product for babies (or really anyone) with fragrance sensitivities, the Vanicream ointment moisturizes dry skin caused by eczema, psoriasis, and winter itch. (Winter itch is a type of skin irritation known medically as pruritus hiemalis that gets worse in cold, dry weather.)
According to Vanicream, this product is free of common chemical irritants such as dyes and fragrances, so this might be a good choice if you're looking for a product with no scent.
"This is the only ointment that works for my daughter's eczema on her palms and bottoms of her feet and lower legs. Her pediatrician suggested this and I am so grateful that it was on Amazon. After applying the first time, the burning and pain was decreased to a tolerable level and after 2 weeks, her skin was no longer rough and cracked." —Kindle Customer
You can buy the Vanicream Moisturizing Ointment from Amazon for around $14.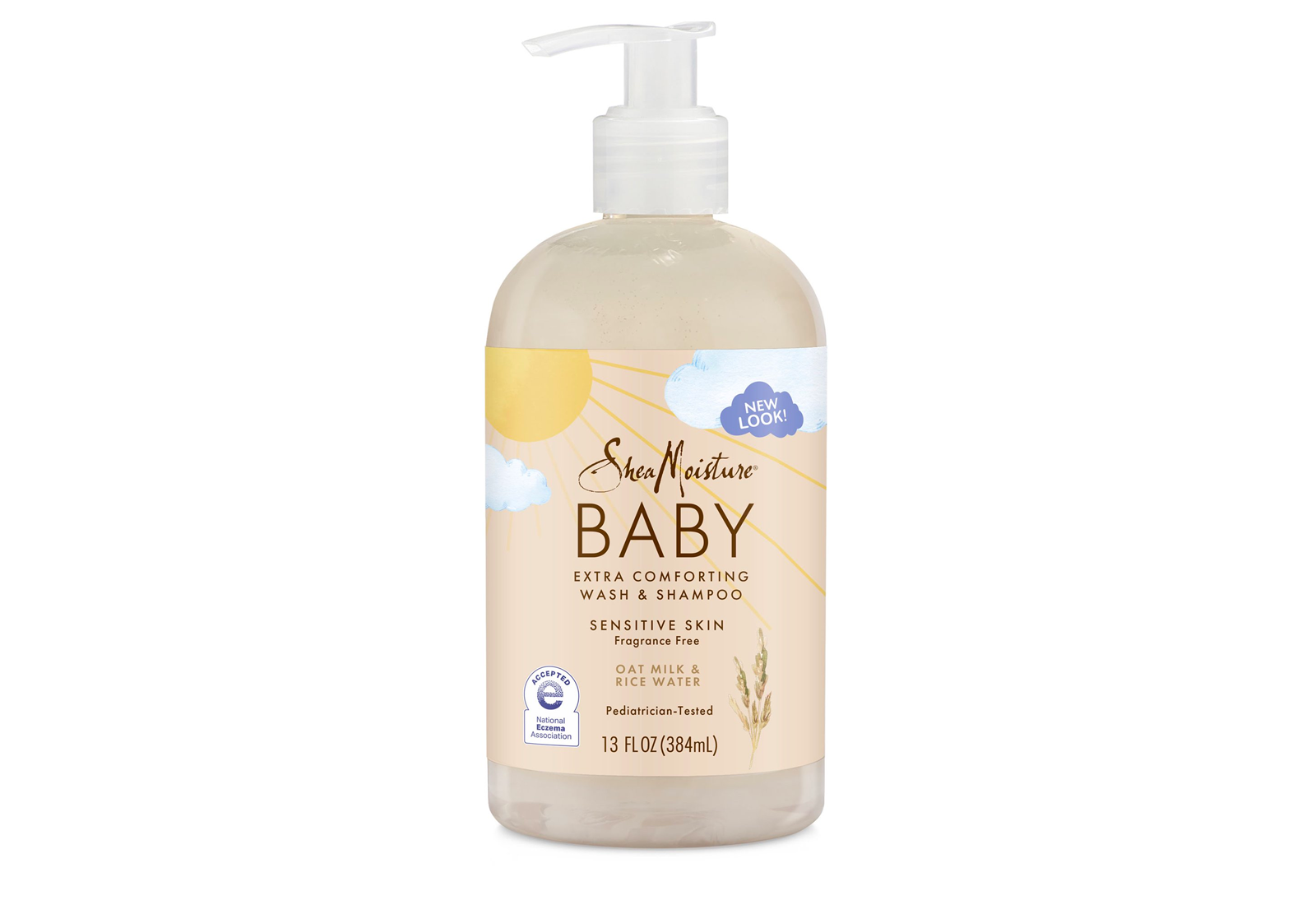 The gentle cleanser and shampoo for sensitive skin works as a face, body, and hair wash using anti-inflammatory ingredients in oats. Additionally, rice water also contains antioxidants to reduce skin irritation and improve the skin barrier.
In a 2002 study in the journal Acta Dermato-Venereologica, exposure to rice starch in bathwater, twice daily, led to a 20% improvement in healing capacity of damaged skin in people with eczema. In addition to oat milk and rice water, the baby wash uses raw shea butter and sunflower and argan oil to help keep skin clean and moisturized.
"My eldest 4 year old son has eczema (as it claims to be good for eczema/sensitive skin) and i am a mom on a mission to find what works best for my son's skin. It's really hard to see my baby itchy sometimes. so when i used this on him for the first time tonight for his bath. it left his skin soft after the first wash, I recommend it. for a fragrance free item it still has the fresh scent to it that's not harsh or over bearing for those who have skin problems." —anastasia93
You can buy Shea Moisture Oat Milk & Rice Water Baby Wash & Shampoo from Walmart for around $10.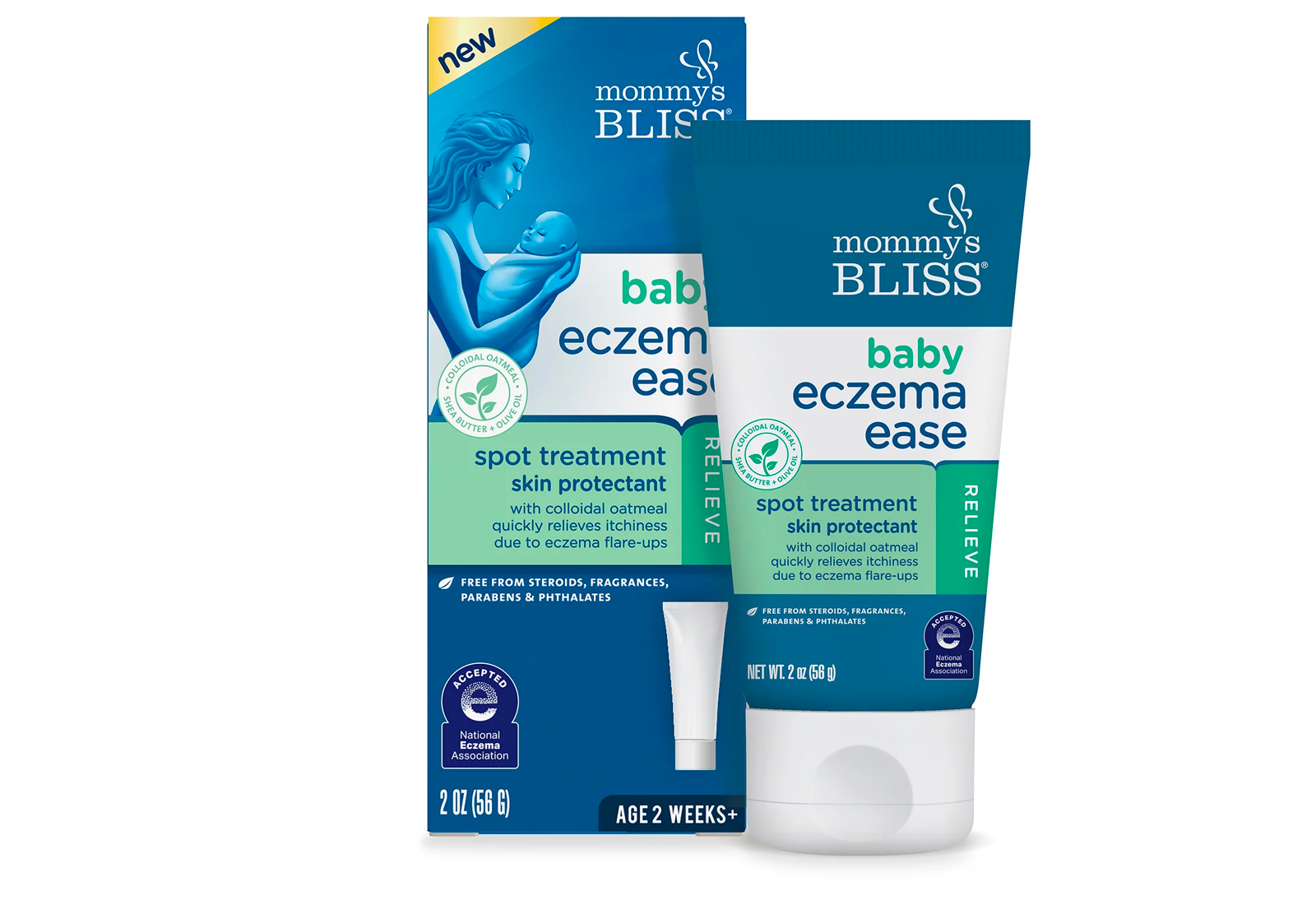 Irritants and allergens can trigger eczema flare-ups. The Mommy's Bliss spot treatment uses colloidal oatmeal, shea butter, and olive oil to quickly relieve itchiness and irritation caused by eczema flare-ups.
"All my children have eczema, so I was so happy to have something that I could easily treat my newborn with. My baby is 2 weeks old and it's already safe to use on her skin. I love how it goes on smoothly and helps soothe my baby's skin. Would recommend." —ss4137
You can buy Mommy's Bliss Eczema Ease Spot Treatment on Walmart for around $8.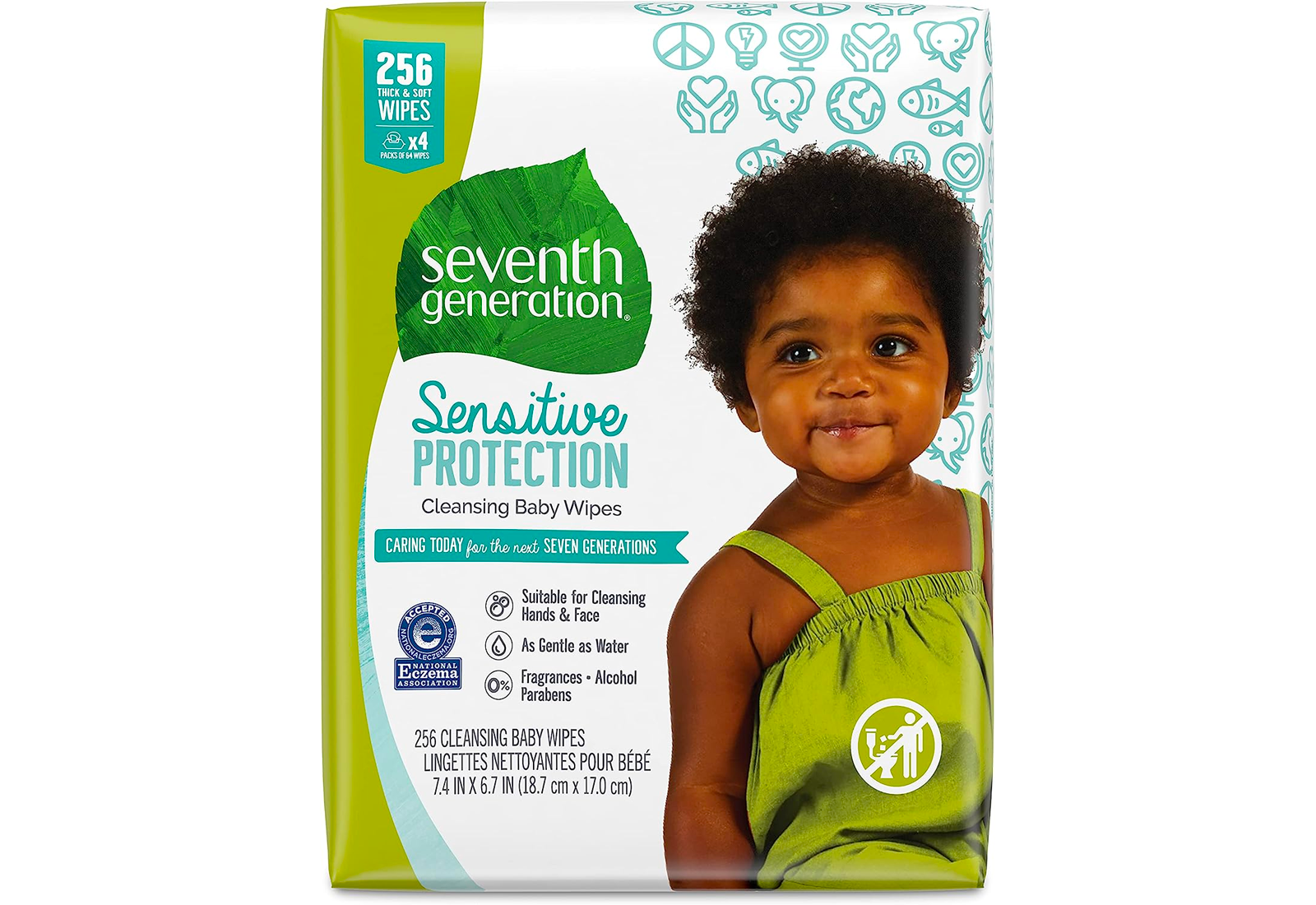 The Seventh Generation baby wipes are made for babies with sensitive skin and are approved and clinically tested by the National Eczema Association. Made with essential oils and botanical ingredients, including aloe vera, the wipes can be used on the face, body, and hands. It's a plus that the product's packaging is made from recycled ingredients.
"Love love love these wipes! They make me feel a little less guilty about the environmental harm that wipes do. These are perfect for my girl with sensitive skin. They're thick, sturdy, but still so gentle. They don't break her out at all and she loves the squishy packages of the wipes!" —Mmackinnon526
You can buy the Seventh Generation Sensitive Protection Unscented Baby Wipes from Amazon for around $7.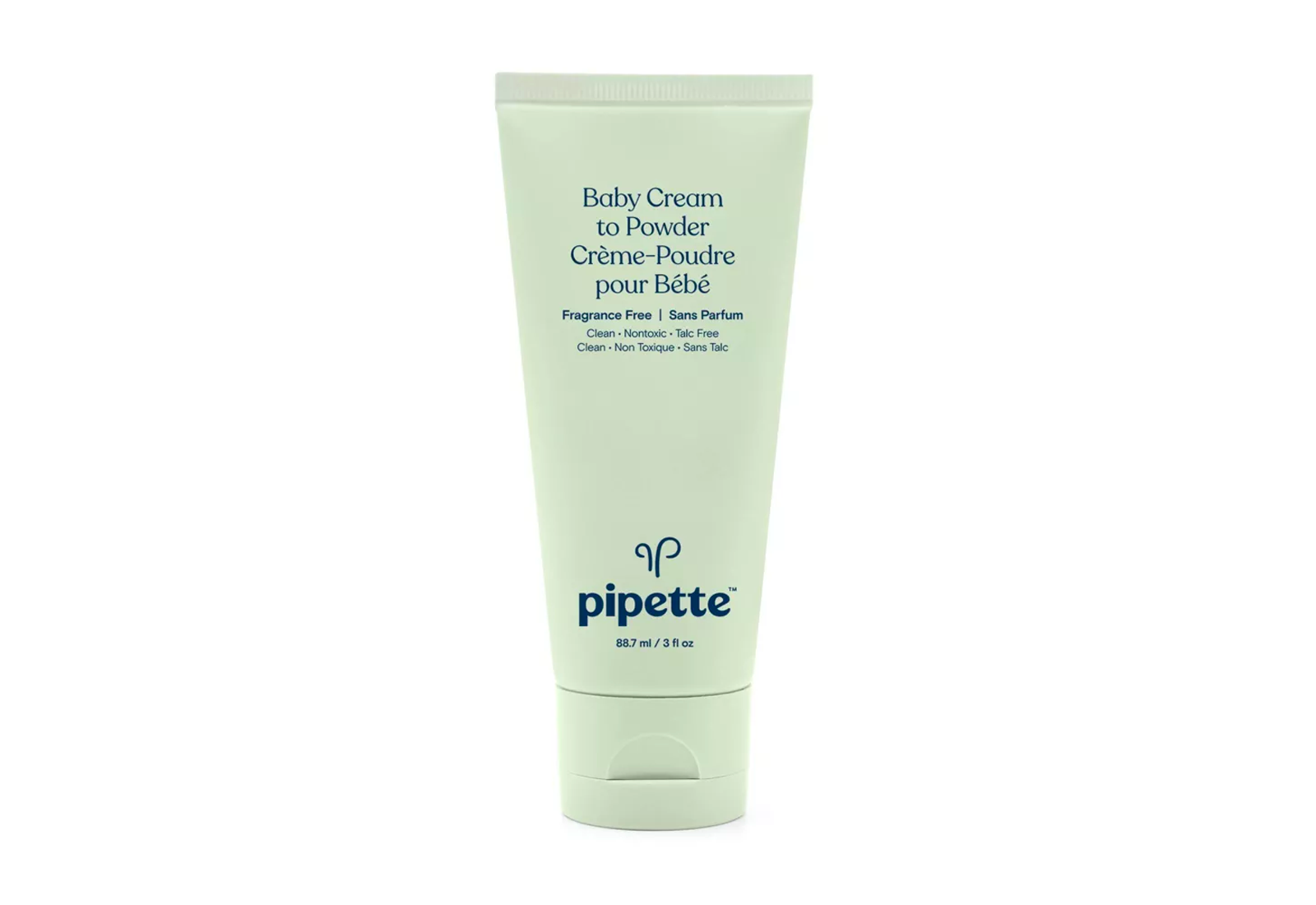 The use of talcum powder found in some products can be harmful when applied regularly or inhaled. The Pipette Baby Cream to Powder is a talc-free formulation that minimizes chafing and absorbs moisture.
"My little one has eczema prone skin. This helps keep those chafed areas moisturized without the sticky tacky residue. I noticed an overall reduction in redness around the spots that are most sensitive on his body. Love that is doesn't have a scent and is super gentle for sensitive skin." —Jessie W.
You can buy the Pipette Baby Cream to Powder from Target for $9.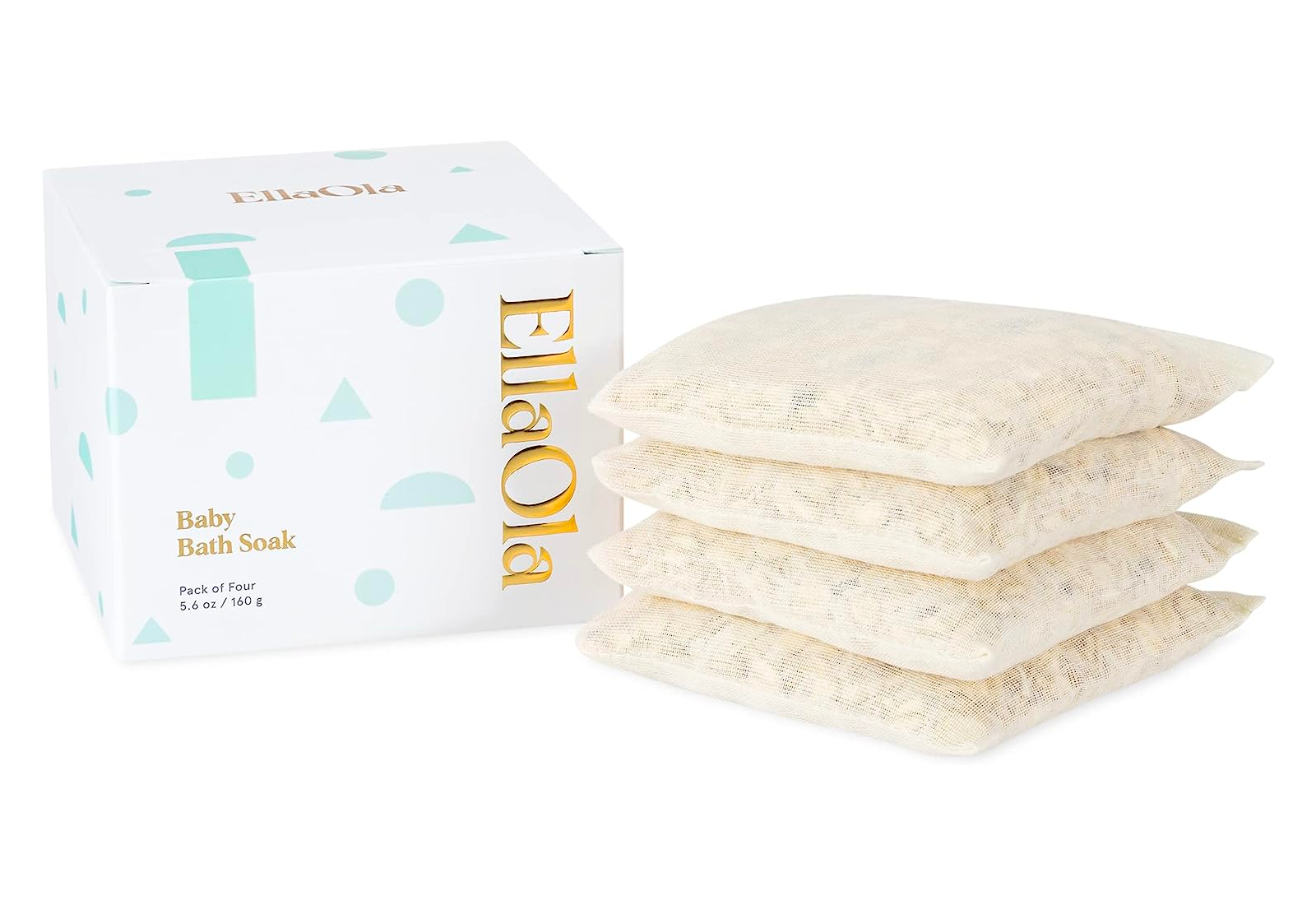 With the use of natural tea bags, the EllaOla bath soak softens itchy, dry, or eczema-prone skin without fragrance, essential oils, or parabens.
Soaking the bag in warm water for 1 to 2 minutes releases a blend of oats, organic coconut, black tea leaves, and sea salt, which work to nourish the skin.
"I used some of these in my granddaughters bath and these make her skin so soft. You can see what looks like oats in the sponge and you let it dissolve in the tub. She has eczema and this really helped her skin. It didn't dry it out like some do. She also has real sensitive skin and most things make she break out but these didn't and they left her skin feeling so clean. It's so good for her skin and helps with the redness too. Would Highly Recommend!!" —Bridge78
You can buy the EllaOla Organic Baby & Kids Bath Soak from Amazon for $22.