10-Year-Old Boy Murdered In Human Sacrifice Ritual In Nepal
The killing in a remote village in the country's southwest came after the relatives of a sick boy consulted a local shaman, who said their loved one would only be cured if a human sacrifice was performed. A man, who's now in police custody, has confessed to the murder.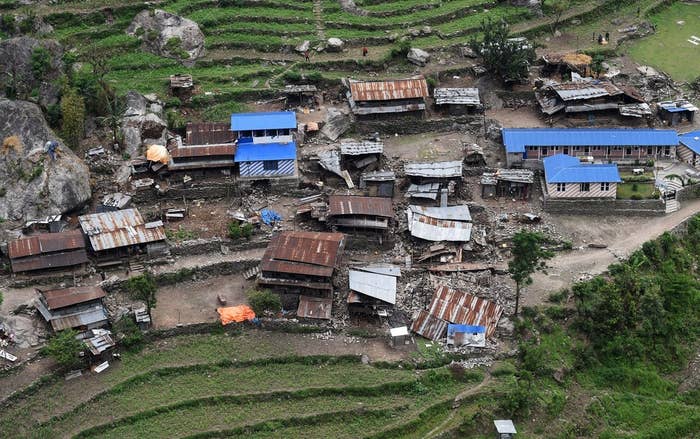 A 10-year-old boy, whose body was found on the outskirts of Kudiya village in Nepal's southwest region on July 24, was murdered as part of a human sacrifice ritual, The Himalayan Times newspaper reported.
Third grader Jivan Kohar was killed after the family of a sick local boy consulted the village's shaman, who said their loved one would only be cured if a human sacrifice was carried out.
Local police have arrested 11 people so far, including the main perpetrator and the shaman. At a news conference on Saturday, five people confessed to the murder.
One of the suspects, believed to be the father of the sick boy, reportedly told local police his son suffered from health problems and had to be "pacified with human flesh." He went on to add that his son was under the "spell of a ghost."
Kohar was reported missing last week, after Kodai Harijan -- the sick boy's father -- lured him to his house with biscuits and money.
At his home, Harijan was helped by friends and relatives who took part in the deadly ritual.
"Rudal held his hands and head, Suryabhan caught his feet," he added. "Then I brought a gadasa – a hatchet – and cut his throat."
Days after the killing, the child's body was said to have been found by police in the outskirts of the village with his head almost completely severed.
In some cultures, shamans are highly respected and believed to hold great magical powers. The region where this murder took place is home to some of Nepal's poorest and uneducated people, who also happen to be highly superstitious.
In an interview to CNN, government officials said they will take action to dispel such beliefs.
"From the government level, we are going to launch (an) awareness program against these superstitions in the villages of Nawalparasi district," Nawalparasi's chief district officer Hari Prasad Mainai said.