White House: There's Still A Sliver Of Hope For Gun Control
Carney's not ready to throw in the towel.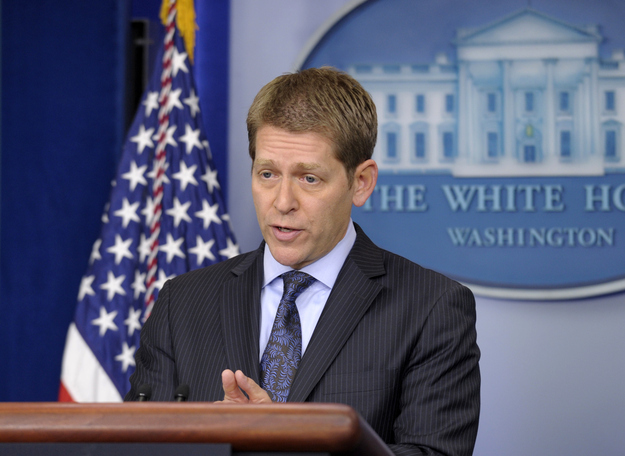 WASHINGTON — White House Press Secretary Jay Carney told reporters hours before the Senate was set to vote on an apparently doomed gun control bill that there was still a glimmer of hope for supporters of expanded background checks.
"The path to 60 is difficult but it is not unachievable," Carney said.
It was a more optimistic interpretation than that of most political observers as well as gun control advocates, who said Wednesday morning that the compromise gun control package forged by West Virginia Democratic Sen. Joe Manchin and Pennsylvania Republican Sen. Pat Toomey was headed for defeat.
Shortly before Carney took the mics at the daily press briefing, North Dakota Sen. Heidi Heitkamp announced her opposition to the proposal, making her the first Democrat to publicly oppose it.
Carney said he was not ready to question whether the strategy the White House had used to sell gun control over the past several months had failed.
"What I won't do is give post-game analysis before the game is over," he said.