White House: Meeting With OFA No Different Than Meeting With DNC
While some cry foul over Obama's speech to Organizing For Action, White House says it's no big deal.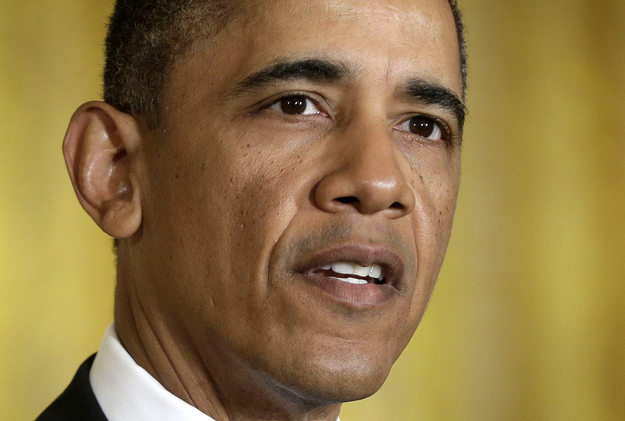 President Obama is getting close to the donors to a group founded from the remnants of his 2012 campaign this week. But the White House says that doesn't mean he's selling access.
Obama is scheduled to give a speech at to an Organizing For Action "dinner for donors and grassroots supporters" during an OFA conference in Washington this week. The news comes on the heels of the leadership of the group — the non-profit organization that is the successor to his campaign — rejecting corporate money and promising detailed donor disclosure after plans to invite top OFA donors to briefings with the president were roundly criticized.
At the White House press briefing Monday, Press Secretary Jay Carney said Obama's speech to the donors is no different than any other speech he gives to groups that support his agenda.
"As the president does with numerous organizations that support his policy agenda, or the political agenda of the Democratic party — which is not the goal of this specific organization -- he will meet periodically with OFA," Carney said. "There are organizations all over Washington and around the country that support policy agendas in policy areas. That's what this organization does and I would refer you to them for more details on their efforts. They are not as I understand it, again from reading news reports, engaged in political campaigning or helping candidates win elections. They're focused on the policy proposals. The president speaks to the DCCC and the DNC and the DSCC. He'll speak to other outside organizations that have policy agendas and that's entirely appropriate."
After reporters pressed Carney on the comparison between OFA, which is focused on the president's agenda and is founded out of the remnants of his campaign organization, and groups like the DCCC, Carney dismissed any notion of pay-for-access.
"OFA was set up to promote the president's public policy agenda. And therefore, as anyone would expect, the president would likely meet with their representatives to discuss their agenda. Any notion that there's a price set for a meeting with the president is absurd and wrong," Carney said. "The comparison here is that the president goes and speaks to a variety of groups that support his agenda, including the DNC, the DSCC or the DCCC."