White House Denies Involvement In Detention Of Glenn Greenwald's Partner
The British government gave the White House a heads-up before detaining Glenn Greenwald's partner for nine hours Sunday.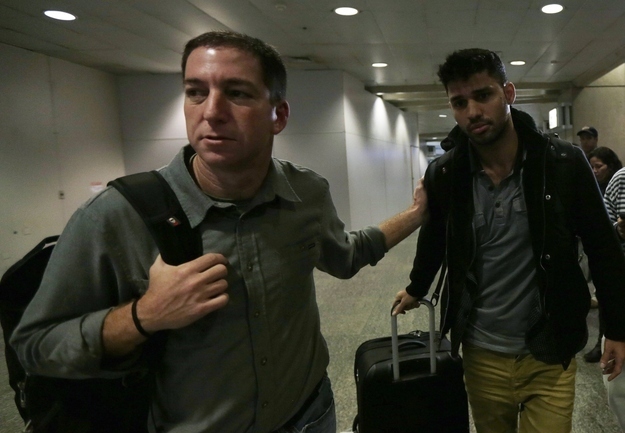 WASHINGTON — A White House spokesperson Monday declined to condemn the detention of David Miranda at a London airport for nine hours over the weekend, tiptoeing around the latest controversy to emerge in the wake of Edward Snowden's release of National Security Agency secrets.
Miranda is the partner of The Guardian's Glenn Greenwald, who claimed Sunday that the detention of Miranda was an attempt at "intimidation" of Greenwald and the British paper he works for after Snowden's leaks were published.
On Monday, White House Deputy Press Secretary Josh Earnest told reporters the U.S. was aware the detention was coming — the administration was given a "heads up" before Miranda was stopped, Earnest said — but said any questions about it or the intentions behind it solely rest with the British.
"This is a law enforcement action that was taken by the British government and this is something that they did independent of our direction," Earnest told reporters Monday during the daily press briefing. "This is something that we had an indication was likely to occur, but it's not something that we requested. It's something that was done specifically by the British law enforcement officials there."
Earnest declined to say if American officials had taken a look at any information off Miranda's computer and other equipment seized by British officials.
Pressed repeatedly on the ethical questions surrounding the detention, which British authorities say is legal under a controversial anti-terrorism law, Earnest also declined to offer an opinion on Miranda's detention but said President Obama is strongly opposed to press intimidation in general.
"[Obama] has made pretty clear his support for independent journalists, the important role that independent journalists have to play in a vibrant democratic society" he said. "He's also talked about the responsibility of the government to protect the right of independent journalists to do their job."