U.S. Cancels Presidential Delegation To Sochi Paralympic Games
Part of Obama's response to the situation in Ukraine. Update: U.S. Olympic Committee, still sending athletes, responds.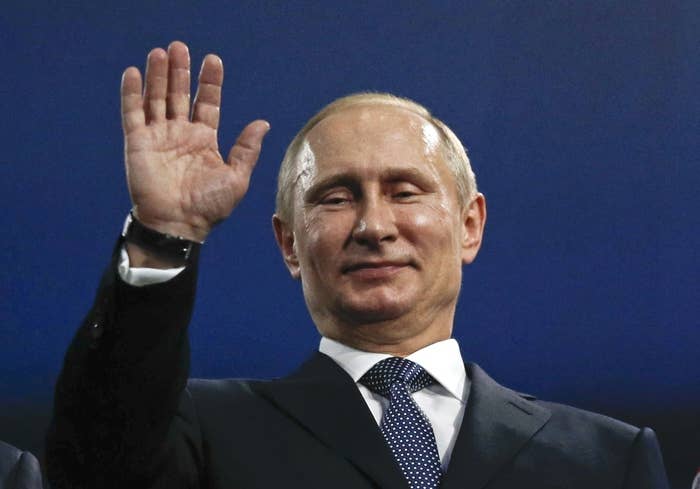 WASHINGTON — President Obama has canceled the presidential delegation to the 2014 Paralympic Games in Sochi, Russia, in retaliation for the Russian invasion of Crimea.
"In addition to other measures we are taking in response to the situation in Ukraine, the United States will no longer send a Presidential Delegation to the upcoming Winter Paralympic Games in Sochi," said Caitlin Hayden, a spokesperson for the president's National Security Council. "President Obama continues to strongly support all of the U.S. athletes who will participate in the Paralympics and wishes them great success in the Olympic competition."
American athletes will still compete in the games, scheduled to begin on March 7.
U.S. Olympic Committee spokesman Patrick Sandusky told BuzzFeed, "Today we were advised of the decision to not send a Presidential delegation to the Paralympic Winter Games. As a sports organization, we will continue to fully support the amazing men and women that comprise Team USA at the Paralympic Winter Games in Sochi, and we encourage all Americans to support our athletes by watching them compete on NBC, NBCSN, and on TeamUSA.org."
Asked about the safety of American athletes participating, Sandusky added, "The safety and security of Team USA is our top priority. As is always the case, we are working with the U.S. Department of State, the local organizers and the relevant law enforcement agencies in an effort to ensure that our delegation and other Americans traveling to Sochi are safe."