The White House Has Joined Tumblr
"There will be GIFs," new site promises.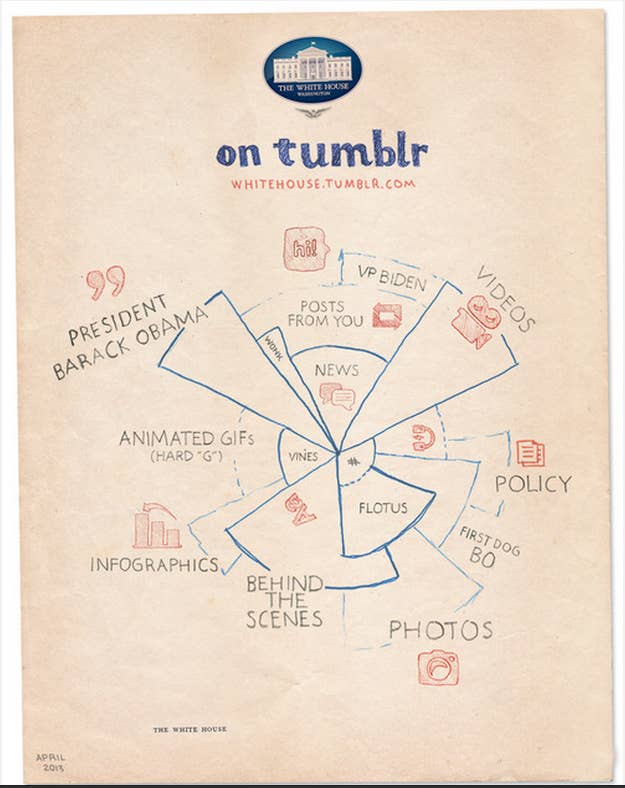 WASHINGTON — Mark it down in the history books: April 26, 2013, was the day the White House joined Tumblr.
In keeping with the Obama administration's use of social media to push its messaging — and, critics say, avoid the press — the White House announced via Twitter Friday that the administration has launched a Tumblr page.
President Obama used Tumblr extensively during the 2012 campaign, but that account has been converted to use by Organizing for Action, the group focused on pushing Obama's agenda. The White House announcement was the second time the president launched a new social media account in less than a week: On Monday, the White House posted its first Vines during a science fair on the White House grounds.
The White House promises to make full use of its new Tumblr page, encouraging Americans to interact with the White House through the site.
"We'll post things like the best quotes from President Obama, or video of young scientists visiting the White House for the science fair, or photos of adorable moments with Bo. We've got some wonky charts, too. Because to us, those are actually kind of exciting," reads the first post on the Tumblr page. "And yes, of course there will be GIFs."