Obama Administration Confident No Civilians Were Killed In Syrian Air Strikes
Some reports have begun to emerge that civilians were killed.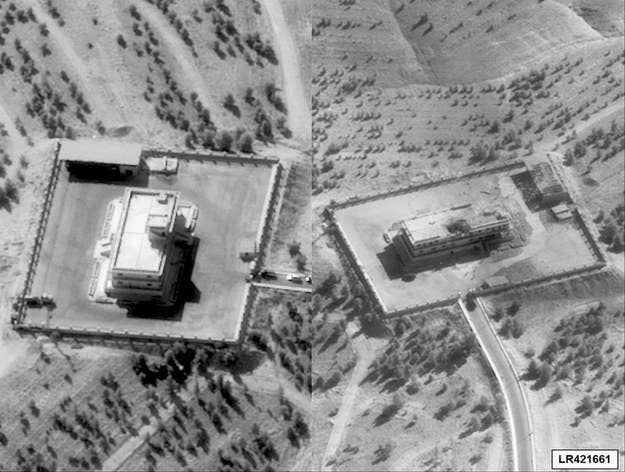 WASHINGTON — Obama administration officials emphasized Tuesday no civilians were killed during U.S,. air strikes in Syria, first tentatively in a televised Pentagon briefly, then much more strongly in an on background call, assuring reporters that no civilians had been killed.
In the hours since the United States and allies launched the strikes, reports of civilian casualties have begun to emerge. A source familiar with the opposition in Syria told BuzzFeed News that some civilians died in coalition strikes Monday. The Syrian Observatory for Human Rights — cited recently by McClatchy as "the most authoritative tracker of violence" in Syria — told Reuters Tuesday "eight civilians including children," were killed in the coalition strikes.
On the call, the administration was far more confident that the only people killed in Syria last night were the ones America and its allies want dead.
"Ninety-five percent of the munitions that we dropped were precision-guided munitions. And that includes the Tomahawk missiles which were very precise. Which I think goes a lot to the reason why we haven't seen any kinds of claims of collateral damage or civilian casualties thus far," a senior administration official said on a conference call with reporters midday Tuesday.
The official said the use of precision weapons "also gives us a measure of confidence that these strikes were very effective."
The official described attacks on an ISIS "finance center" as well as a headquarters. U.S. officials are confident the strikes were successful, the official said, though metrics are still being collected.
"Every indication that we have is that we've been very effective but we continue to asses what we call battle damage assessment —the BDA process takes some time and we're going to take the time to do it right and make sure that we know exactly what we damaged and, frankly, what we didn't," the official said.
In an open press conference earlier in the morning, a Defense Department spokesperson was far more careful when discussing the the chance that there may have been collateral damage in Syria beyond the targets coalition forces wanted destroyed, while also stating the coalition believes civilians were spared.
From the transcript:

Q: The Syrian service worry and other rights groups have already said that citizens have been killed in these strikes, and they're claiming that they were American strikes. Do we have any confirmation that civilians have been killed? Is there a way to get that tally? And how do you differentiate if the United States caused that or if it's other nations?

GEN. MAYVILLE: We are unaware of any civilian casualties, but obviously, limiting civilian casualties is a top priority for the United States. And if any reports of civilian casualties emerge, we will fully investigate them.
Additional reporting by Aram Roston.