Sources: Democratic Candidate Martin O'Malley To Suspend Campaign For President
Announcement expected at 9:30 p.m. speech.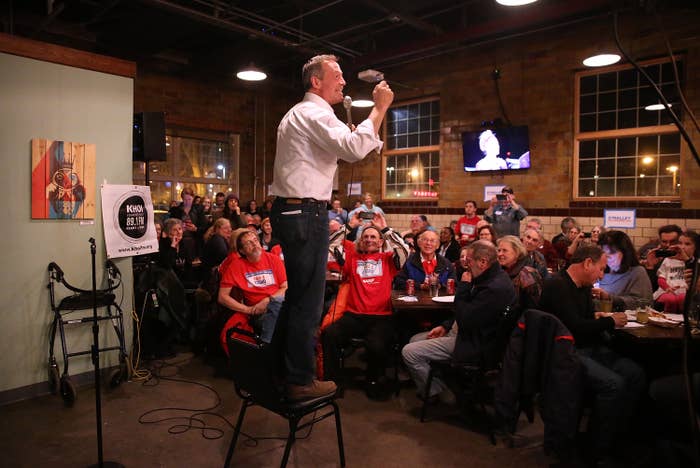 Former Maryland governor Martin O'Malley will suspend his bid for the Democratic presidential nomination, sources close to O'Malley told BuzzFeed News on Monday night.
O'Malley, a two-term governor, has struggled to gain traction over the past year in the race against frontrunner Hillary Clinton and progressive insurgent Bernie Sanders. He pushed far to the left on gun control, immigration, and other progressive issues — but never climbed much higher than a few percentage points in national polling.
So, for the last several months, O'Malley has been in a race against the clock — and short on money. Last fall, his campaign took public financing, which trades a boost of cash from the federal government for tight restrictions that almost guarantee the campaign's end in the modern campaign finance system. On Sunday night, his campaign reported being very short on cash, and in debt.
On Monday night, sources close to his campaign said he would suspend his campaign after a nighttime speech.
"In a tough, unprecedented year, O'Malley spent more time in Iowa than any other candidate and remained the most accessible," a source close to O'Malley said. "He ran an energetic and honorable campaign — leading the field with the most bold progressive policy proposals, and he successfully pushed the other candidates on gun safety, immigration, and climate policy."
This is a developing story. Follow BuzzFeed News on Twitter and check back here for more updates.