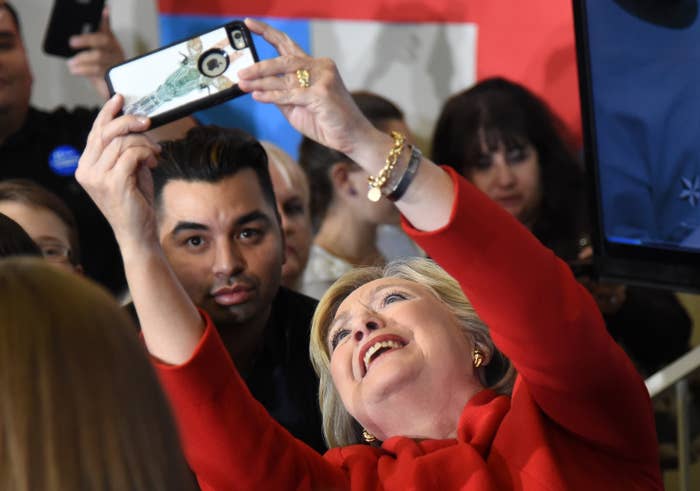 OKLAHOMA CITY — Moments before Bernie Sanders stepped on stage to address a large crowd at the ​Cox Convention Center Arena here Sunday, his campaign account tweeted about Donald Trump and the Ku Klux Klan.
Trump declined to condemn the KKK in a CNN interview earlier in the day, and the Sanders campaign — which has stepped up its attacks on Trump in recent days — took the opportunity to knock him again.
The Clinton campaign quickly retweeted the Sanders tweet.

The Clinton campaign declined to comment on the retweet.
Clinton addressed Trump's Sunday interview at a campaign stop in Nashville.