Obama Watched The Rainbow-Colored White House On TV From Inside The Rainbow-Colored White House
The one bummer from the president's week.
When you're president, you can't always go outside when you want to. For President Obama Friday, that meant seeing the White House lit up in rainbow colors on a TV screen from inside the rainbow-colored White House.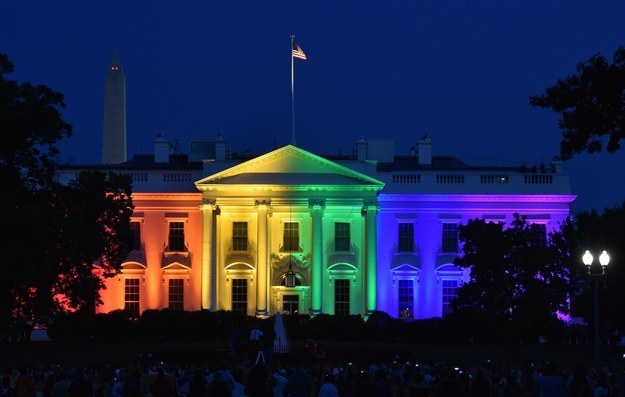 The White House on Friday lit up in pride colors to celebrate the Supreme Court's decision to strike down same-sex marriage bans. In a press conference Tuesday, Obama explained that, due to security concerns, he had to watch the image on television.
"The only bad part about it was I couldn't go out and peek at it myself because then I would have had to clear out all the people, or the Secret Service would have," Obama said at a joint press conference with Brazilian president Dilma Rousseff Tuesday at the White House. "So I could only reflect on it from a television screen."
Crowds flocked to the White House Friday night after a Supreme Court ruling made marriage equality the law of the land. Obama said the moment moved him.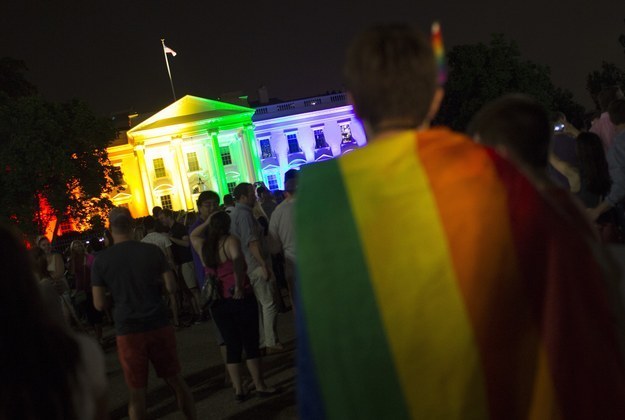 "I did not have a chance to comment on how good the White House looked in rainbow colors," Obama said. "To see people gathered in an evening outside on a beautiful summer night and to feel whole and to feel accepted and to feel that they had a right to love, that was pretty cool. That was a good thing."