Obama To Speak On Syria Saturday, But He Won't Announce Immediate Military Action
Obama to announce decisions, but not immediate military action.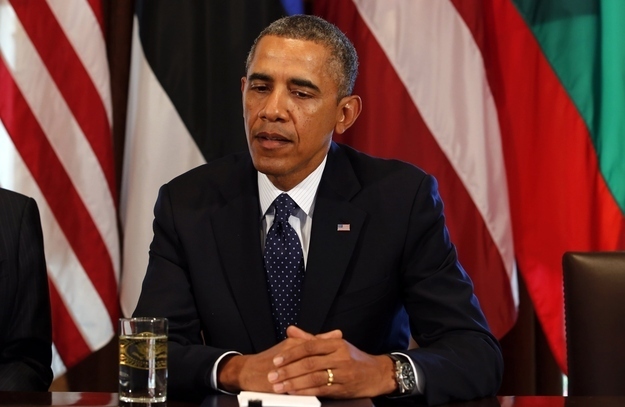 WASHINGTON — President Obama will address the nation about the Situation in Syria Saturday, but he won't announce military action.
A White House official tells BuzzFeed that Obama's speech on Syria in the Rose Garden Saturday afternoon will not include an announcement of military strikes, but is instead aimed at updating the American people about his decisions when it comes to the Middle Eastern nation.
On Friday, Obama said he is "looking at the possibility of a limited, narrow act, in remarks following a meeting with Baltic leaders. White House officials said Friday Obama was in active consultations with Congress and international leaders about the situation in Syria.
The White House was expected to brief Republican Senators via conference call Saturday at the request of Senate Minority Leader Mitch McConnell, and CNN reported that House members are being offered a classified briefing on Sunday.