White House: Defense Of Steve Scalise Shows GOP's "Priorities And Values"
Josh Earnest warns that boosting Scalise to House leadership could make it tougher for the GOP to expand its base.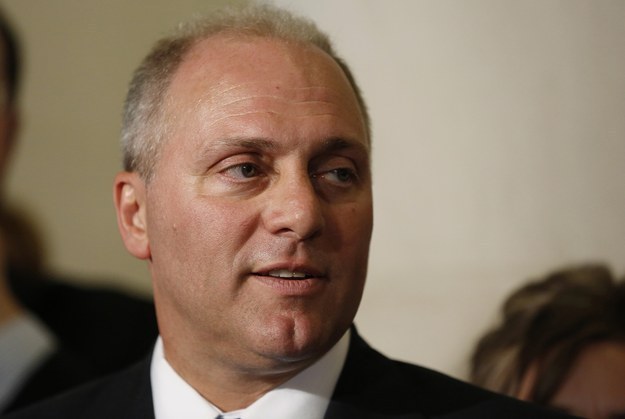 WASHINGTON — White House Press Secretary Josh Earnest said Monday that electing Rep. Steve Scalise to the position of House Majority Whip reflects on the Republican conference's priorities and values and suggested it could threaten the party's efforts to "broaden their appeal."
"There's no arguing that who Republicans decide to elevate into a leadership position says a lot about what the conference's priorities and values are," he said. "And ultimately, Mr. Scalise reportedly described himself as 'David Duke without the baggage.' So it will be up to Republicans to decide what that says about their conference."
With Republicans looking to "broaden their appeal," to minority groups that generally aren't part of their base, Earnest said, "it will ultimately be up to individual Republicans in Congress to decide whether or not elevating Mr. Scalise into leadership will effectively reinforce that strategy."
House Republicans are rallying behind Scalise's campaign for the Whip position — the third-highest position in the House GOP leadership after Speaker and Majority Leader — despite a controversy over Scalise's political past, when he spoke before a white supremacist meeting as a state legislator in 2002. Scalise apologized for the 2002 appearance, claiming he was not aware of the views of the audience, and condemned the racial views of David Duke and other white supremacists.
Democrats have called on Republicans to vote against Scalise for the leadership position, but Republican leadership has publicly stuck by him.