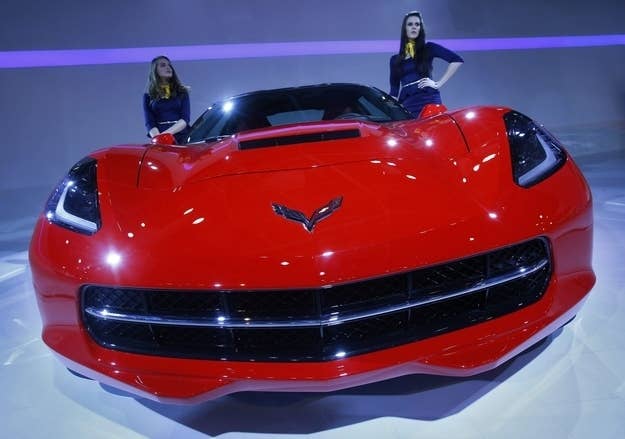 WASHINGTON — Vice President Joe Biden is pretty excited about the newest version of the Chevy Corvette. The top-of-the line Z06 model might even be enough to pull a man away from his presidential ambitions, Biden told a United Auto Workers union conference in DC Wednesday.
"Everyone wants to know whether or not I'm going to run for president," Biden said. "There's a lot of reasons to run for president, but there's one overwhelming reason not to run for president. I'd like to get that Z06 with 0-60 in 3.4 seconds. 3.4 seconds!"
"You tack that sucker up to six grand and this comes out of the hole like a bullet, man," Biden went on.
The vice president is the proud owner of a restored 1967 Vette, but he said his ride pales in comparison to the new version he saw unveiled when he visited the Detroit Auto Show last month.
"I still have my '67 Corvette. By the way, my grown sons had it rebuilt for me, and it cost seven times the sticker price, rebuilt. But it's a quarter horse, man. That's all it is, is a quarter horse," Biden said. "But that new Stingray, yoooo. Oh, it's more than a quarter horse, even though it goes 0-60 in 3.9 seconds — not that I like speed. It also can track on a curve. It has a 106.7 inch wheelbase. It has more weight in the back, for the first time ever. And I could hardly wait, if I were just not in this job, to take on my friend's Porsche."
Biden's salivating over America's sports car had the crowd cheering and laughing at the UAW convention. But Biden wasn't done making his pitch for the 2015 Corvette.
"I'm serious," Biden said. "It's the best buy in America!"