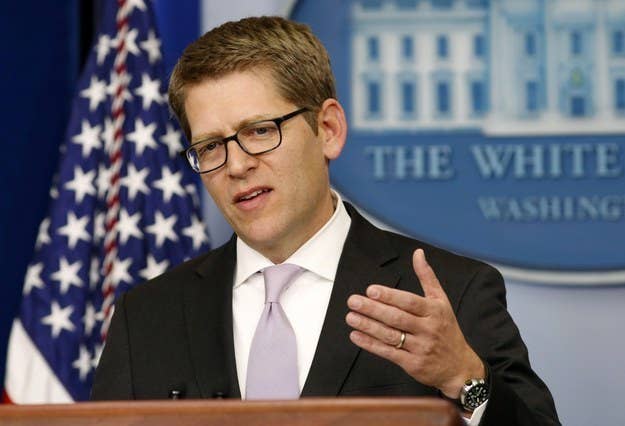 WASHINGTON — Staffing shuffles were the name of the game in the White House Friday, with President Obama making the surprise announcement that his chief spokesperson, Jay Carney, was stepping down just hours after Obama came to the mics to announce the resignation of Veteran's Administration Chief Eric Shinseki.
At a surprise appearance at the regularly scheduled White House briefing, Obama announced Carney's deputy Josh Earnest — a longtime fixture of Obama's circle "going all the way back to the Iowa caucuses" in 2008, Obama noted — will take over as White House press secretary.
What's next for Carney, who commanded the White House lectern through a tumultuous time for the White House including the 2012 elections, a Republican-led shutdown of the federal government, and the disastrous rollout of HealthCare.gov, wasn't immediately clear after the surprise announcement. Carney said "it's not my last briefing" Friday, but didn't specifically lay out a transition schedule for Earnest to take over.
Carney did once again shoot down rumors he's interested in becoming U.S. ambassador to Russia. The Russian-speaking former Moscow bureau chief for Time told the White House press corps Friday he's not seeking the job.