145 Former Obama Campaign Workers Call On Him To Reject Keystone XL
On Wednesday, they're hosting a press conference with a billionaire Obama donor.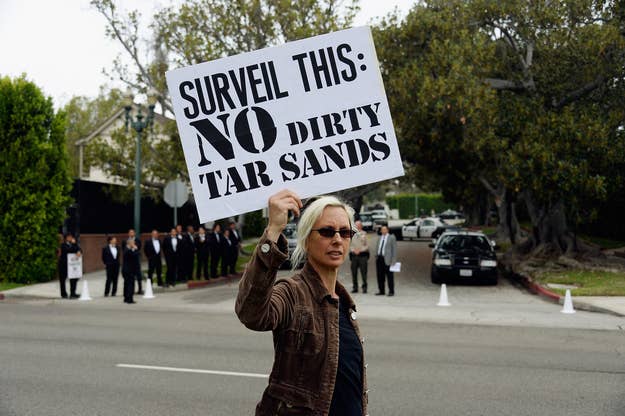 WASHINGTON — A group of 145 progressives is hoping to make the Keystone XL pipeline debate very, very personal for President Obama Wednesday.
The group of former Obama campaign workers, most from 2012, have signed a letter calling on the president to reject the controversial oil pipeline, one of the few issues — before the arrival of Edward Snowden — that has led to widespread protest of the White House by the left.
Obama has steadfastly refused to say whether he will approve Keystone, with White House officials regularly noting the State Department is still reviewing the potential environmental impact of the project.
Keystone opponents have begun turning to members of Obama's massive campaign operation to help protest the pipeline. On Monday, a couple dozen former Obama campaign workers and donors were arrested in Chicago as part of an anti-Keystone rally. Former top Obama advisers now in the private sector are divided, with some working to oppose Keystone and at least one working for a firm that has been contracted by a pipeline supporter.
The 145 signatories of the letter were organized by environmentalist groups, including the Energy Action Coalition and 350.org.
On Wednesday, the groups behind the letter and billionaire Tom Steyer — a prominent donor to Democratic causes, including the Obama campaign — will host an event at the National Press Club where they'll announce a new anti-Keystone campaign led by Steyer's PAC, NextGen Action.