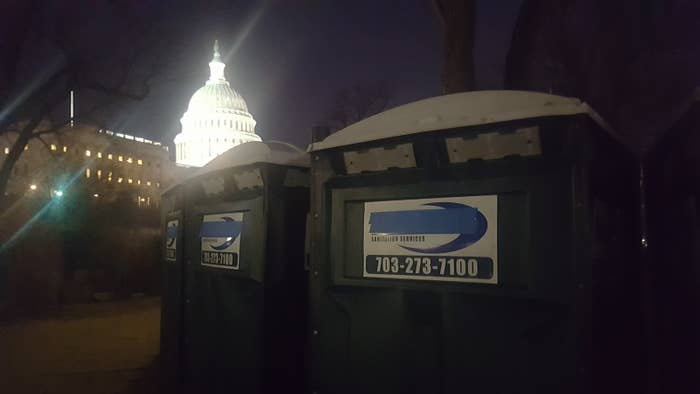 WASHINGTON — Donald Trump has made a fortune putting his name on just about everything. But it appears someone doesn't want his name on inauguration port-a-potties.

The name of the Virginia-based company supplying portable toilets for Trump's inauguration next week on Capitol Hill — Don's Johns — has been covered in blue tape on dozens of the units.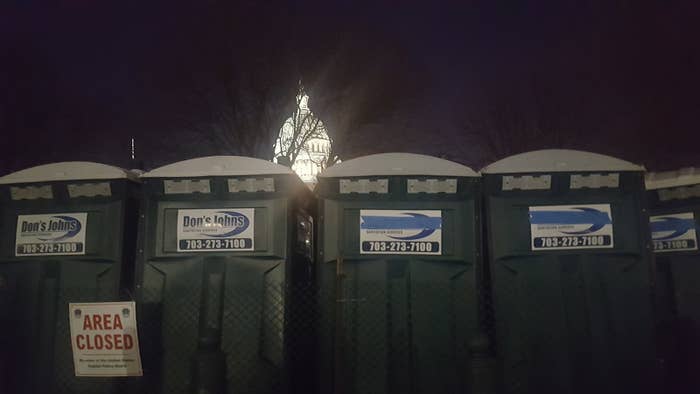 On Thursday night, it appeared about half of the toilets had tape over the Don's Johns logo.
The Associated Press reported that workers had taped over the name on the port-a-potties.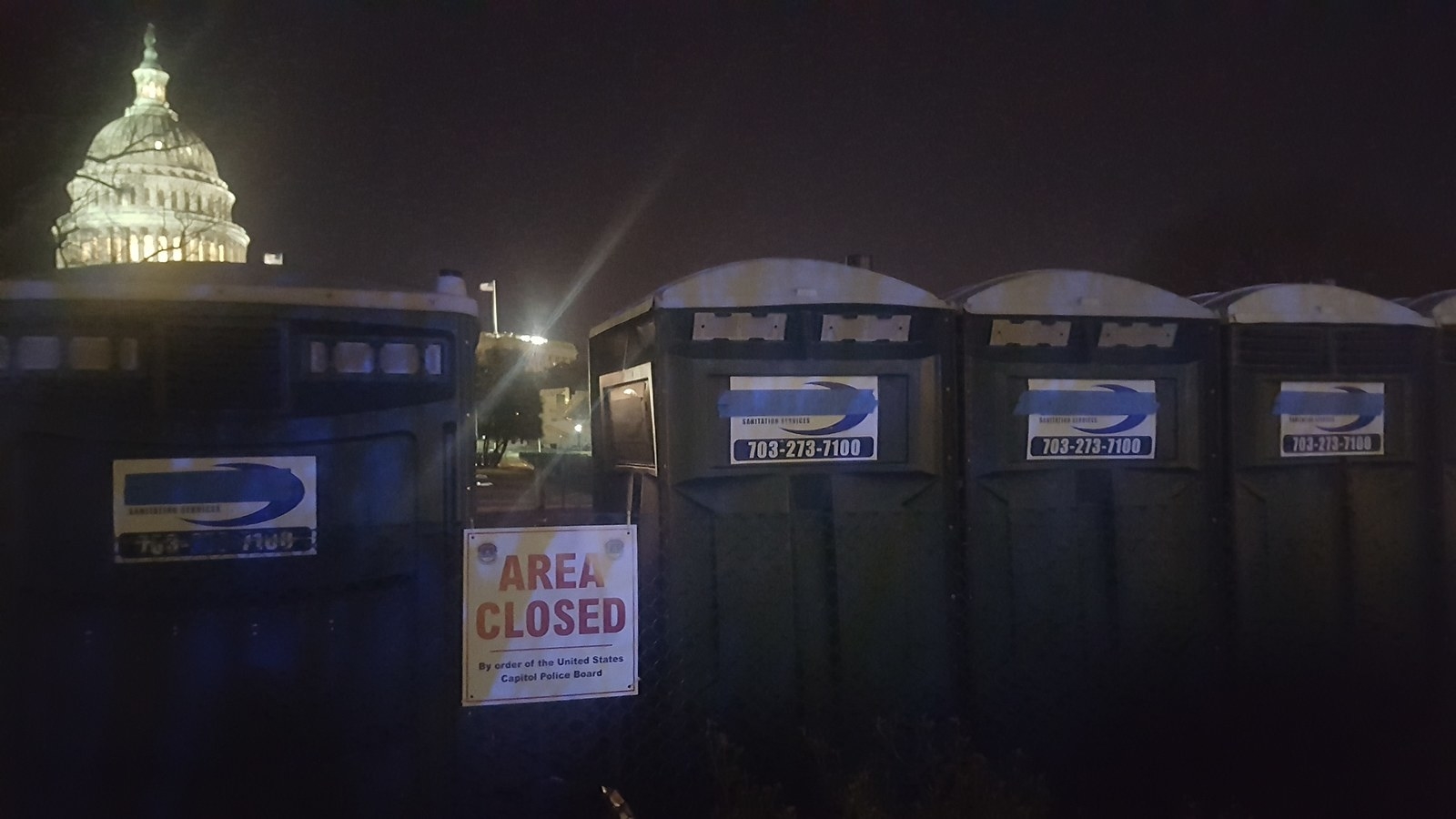 Robert Weghorst, the head of Don's Johns, told the AP that he didn't know the name would be covered.

"We didn't tell someone to do it," Weghorst reportedly said. "We're proud to have our name on the units."

Weghorst also reportedly told DCist that he planned on sending employees to Capitol Hill as early as this weekend to remove the tape.
"We've never run into this before, someone placing this ugly blue tape over the logo," Weghorst told the local news site.

Don's Johns did not immediately return a request for comment, nor did the presidential transition team or inaugural committee.