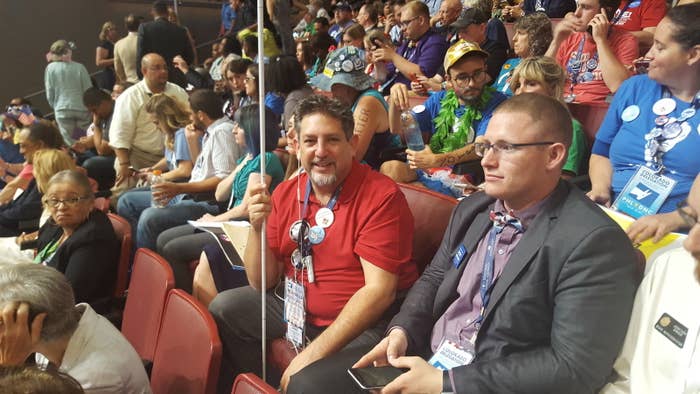 PHILADELPHIA — Visually impaired delegates told BuzzFeed News the Democratic National Convention has done a dismal job of accommodating them, despite the party boasting about the event's accessibility.
"All of it was a lie," says Mark Lasser, a visually impaired delegate from Colorado.

Last week, event organizers said they were implementing "an unparalleled accessibility plan to make" the Philadelphia event "the most inclusive and accessible in history."

That plan, according to a press release, would help "build upon the promise of the Americans with Disabilities Act (ADA) by removing barriers for all American's [sic] with disabilities who wish to be involved in the Convention."
But Lasser says visually impaired delegates' accommodation requests were all but rebuffed. Lasser said he almost didn't attend the convention because it took four months to get credentials for his sighted assistant.
"Everybody I have lined up to do this job winds up making other plans eventually," he says.
Neither a walking cane nor a service dog work in the arena, he said, because it's too loud and crowded. "Imagine being in this place with a blindfold, by yourself, for a week," he says. "You might still do it, but you'd be pretty max-stressed out."
Lasser says he finally got a call from the DNC's ADA coordinator last Wednesday, who he said gave him less than 48 hours to find an assistant.
"I had to call over 80 people and I couldn't find anyone," he says.
Lasser says the DNC also refused to provide Braille copies of materials, such as the event program guide, and tactile maps of the location. In addition, there's no audio description service for the event.
"Unfortunately, we haven't got anything at all," says Jestin Samson, a visually impaired delegate from California.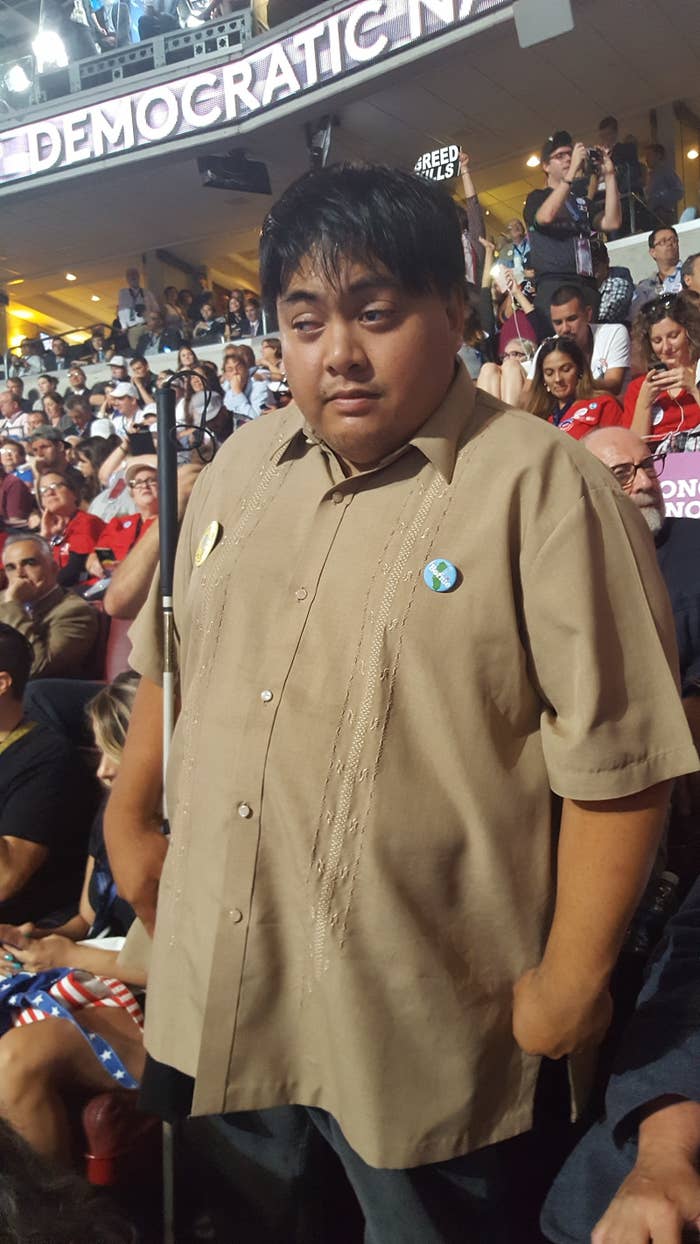 The DNC has not responded to interview requests from BuzzFeed News.

Wednesday night's lineup at the Wells Fargo Center included an in memoriam video. Music played as the names and faces of Democrats who died recently appeared on the arena's jumbo screens. But the lack of descriptive services meant Samson had little idea what was happening.
"I wasn't able to see who was on the screen, I wasn't able to determine what was going on," Samson said, disappointed. "It was nice music but I couldn't get the gist of what it was about."
Lasser said that when he requested accommodations such as descriptive services, organizers told him it didn't actually have to adhere to the Americans with Disabilities Act because it only applies to public events, and the DNC requires credentials.

In the end, Lasser's mother-in-law agreed to travel from Las Vegas to Philadelphia to accompany him for the week. He says a Braille welcome guide also became available on Tuesday, but nothing else.
"I know there are failures all around," Samson said. "There are other people with other disabilities who have also felt like the party isn't accommodating to their needs as well."
"It's not just blind people, but we definitely took the brunt of it," Lasser said.