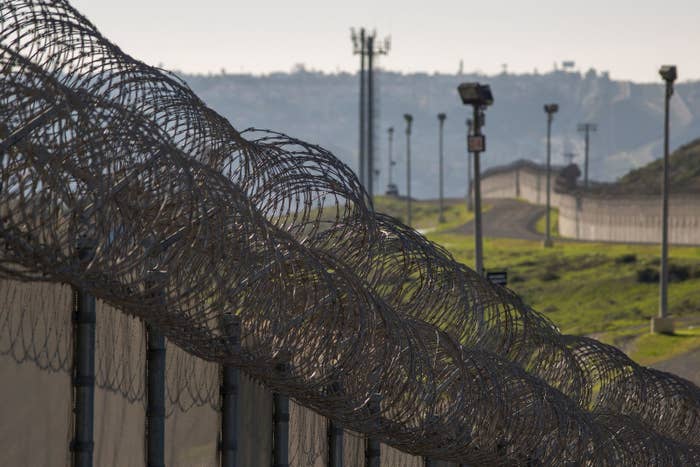 WASHINGTON — The federal government is moving ahead quickly on the construction process for President Donald Trump's controversial wall along the US-Mexico border.

US Customs and Border Protection posted a notice Friday saying it will "on or about March 6, 2017" issue a solicitation for "the design and build of several prototype wall structures in the vicinity of the United States border with Mexico."
A CBP spokesperson, speaking on background, confirmed to BuzzFeed News that the notice "is directly related to" Trump's Jan. 25 executive order on the construction of the border wall — a major campaign promise.

According to a pre-solicitation notice posted Friday, interested bidders will have to "submit a concept paper of their prototype(s) by March 10." The government will then review and narrow the offers over the following 10 days, the notice says.

"The primary purpose of this effort is to develop design standards for a border wall that may be constructed along the southwest border with Mexico in support of USBP operational requirements," the CBP spokesperson said in an email. "Any and all prototypes will be designed to deter illegal entry into the United States."
CBP will then issue a full request for proposals, the notice says. The narrowed group of bidders will have to submit proposals — including the price of the wall — by March 24.
"Multiple awards are contemplated by mid-April for this effort," the notice says. "An option for additional miles may be included in each contract award."

Friday's notice represents the first step in the procurement process for construction of the wall, which has been applauded by some Republicans who want a crackdown on illegal immigration.

Trump has said the wall will cost $12 billion, but Reuters reported earlier this month that the actual cost could be up to $21 billion. The president has repeatedly claimed Mexico will fund construction of the wall, which Mexican officials have roundly rejected.