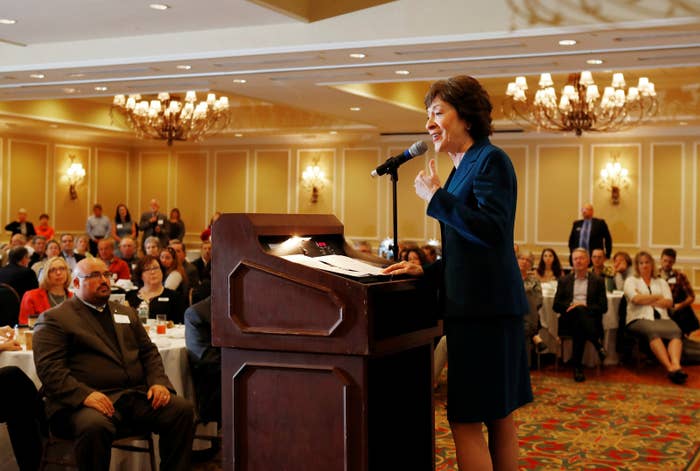 Maine Sen. Susan Collins, one of the most moderate Republicans in Congress who helped to kill Republican plans to repeal Obamacare earlier this year, announced Friday that she will remain in the Senate after weighing a run for governor.

Collins, who is serving her fourth term in the Senate, said in her home state of Maine that though Congress is marred with dysfunction, she ultimately decided that she had much left to accomplish on Capitol Hill.
"These are difficult times in our country, and the Senate reflects the discord and division that characterize our nation today," Collins said. "One of my Senate colleagues wrote me a lovely note urging me to stay in the Senate, saying: 'The institution would suffer in your absence. While the temptation might be to walk away and leave the problems to others, there are very few who have the ability to bring about positive change. You are such a person.'"
"I am a congenital optimist, and I continue to believe that Congress can – and will – be more productive," Collins added.

Collins, speaking at a hotel in Rockland, Maine, prefaced her announcement with a lengthy speech about health care and lamented the effect of "hyper-partisanship" in Congress on health care ever since Democrats first passed the Affordable Care Act. She also slammed her GOP colleagues for drafting bills to repeal and replace the ACA behind closed doors over the summer. "By the way, it was a group of 13 men who did it," Collins said to laughs.

Many have speculated for months as to whether Collins would run for governor in 2018, amid increasing political polarization and a short list of accomplishments in the Senate this year. Collins, who was first elected to the Senate in 1996 and is the chamber's longest-serving Republican woman, openly toyed with the possibility.

As she weighed the decision, Collins consistently sounded torn between her power in the Senate, as a senior Republican in the majority and a moderate whose vote is often courted by leadership in both parties, and the possibility of taking action as governor without the need for cooperation from fifty-plus other senators.
"In the Senate, I now have significant seniority, and that allows me to do a lot," she told Maine's WGAN radio at the time. "Coming to be governor, if I were fortunate enough to be elected ... you can work on issues that I care a lot about: economic development, jobs, education. And I would try to heal the state and bring people back together, which I think is important as well."
On Friday, Collins said she started getting approached by residents asking her to run for governor after her reelection to the Senate in 2014. She said the "hands-on" part of the job, as well as spending more time in Maine, "very much appeals to me."
"This decision has not been an easy one," she said.
In a statement following Collins' announcement, Senate Majority Leader Mitch McConnell said that "[h]er decision to remain in the Senate is important not only for the people of Maine, who she serves so well, but for the nation as a whole."
"Senator Collins lives up to her state motto, Dirigo, every day in the Senate," McConnell said. (Dirigo is Latin for "I lead" or "I direct," and is found on Maine's coat of arms.) "She never misses votes," he continued. "She fights fiercely for her constituents. She brings conviction, smarts and leadership to every issue."
As one of the few remaining moderate Republicans in the Senate, Collins' departure would have left a noticeable mark on the politics of the chamber. Collins was one of three Republicans — along with Sens. Lisa Murkowski and John McCain — who voted against the GOP plan to repeal and replace the ACA over the summer. Collins and Murkowski also opposed the nomination of Education Secretary Betsy DeVos, and have both repeatedly countered their party's efforts to defund Planned Parenthood.

Last year, Collins announced she would not vote for Donald Trump in the presidential election, and she has been critical of the president in the past. In July, Collins was caught on a hot mic voicing concerns about Trump's understanding of the budget and debt ceiling, as well as responding to a Republican congressman who challenged her to a duel over her position on health care, in part by calling him "unattractive."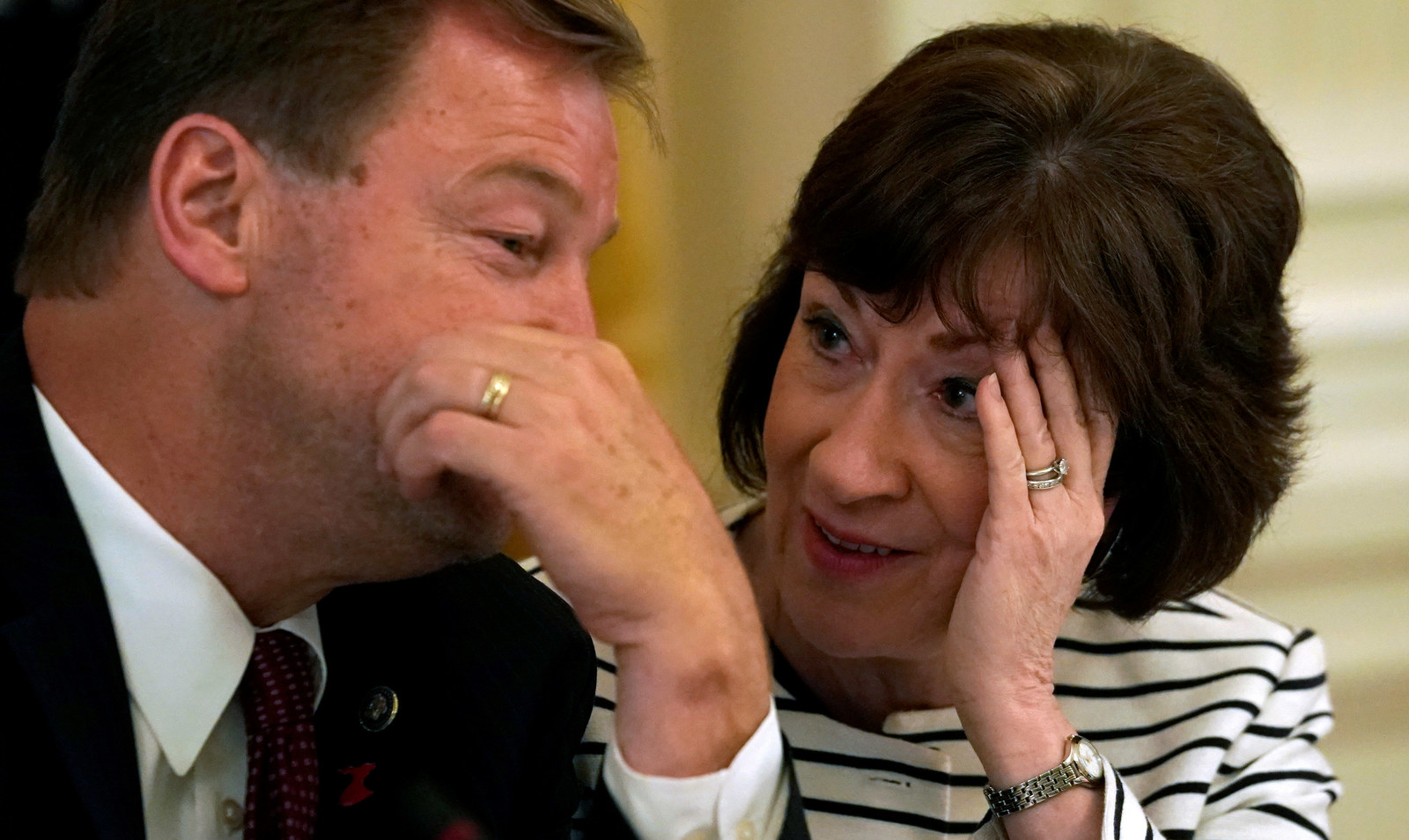 Maine's current governor, Paul LePage, a Trump ally, would have appointed a replacement for Collins if she decided to leave the Senate.
Among other assignments, Collins is a member of the Senate Intelligence Committee, the panel leading the congressional Russia investigations.
As the US political landscape has polarized, Congress has become a difficult place for moderates from both parties to navigate. Former Sen. Olympia Snowe, another Maine Republican who served alongside Collins for nearly two decades, departed the Senate in 2012, writing in the Washington Post that "compromise" had become too rare in the chamber and decrying "the dysfunction and political polarization in the institution." Since then, Trump — who has taken to publicly berating his GOP colleagues when they disagree with him — has entered the White House, further exacerbating tensions in Washington.