Last week's Republican National Convention gave Donald Trump an edge over Hillary Clinton, according to a new CNN poll — and some Democratic delegates at the convention in Philadelphia said they are "terrified" and that the party needs to "do some serious thinking."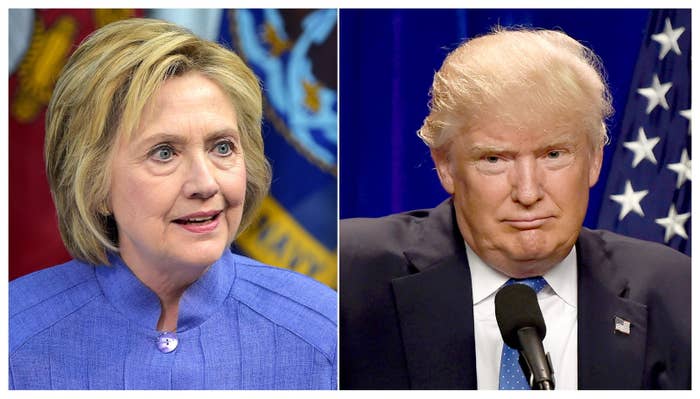 In a two-way national matchup — conducted over telephone with over 1,000 random adults — Trump polled at 48% to Clinton's 45%.
Another poll by Morning Consult released on Monday also showed Trump ahead of Clinton by 4%, calling it a "post-convention bump." And a Los Angles Times/USA Today poll out Sunday also has Trump up 4%.
And an election forecast by FiveThirtyEight showed Trump with a 56.7% chance of winning to Clinton's 43.3% if the election were held today.
"There's a clear trend historically in polling that after your convention you always get a bump," Clinton campaign manager Robby Mook told reporters at a briefing Monday morning.
"I would suspend any polling analysis until after our convention," Mook said.
Texas delegate James-Michael Reed told BuzzFeed News that Democrats need to "do some serious thinking about how we're going to play in the general."
Jen Ramos, a delegate and Sanders supporter from south Texas said, "Well to be honest, I was a little terrified... I mean, I never thought I would see the day where a man with so much hatred and so much, I don't know how to say this, idiocy, was going to be in the lead."
Bear Atwood, a Hillary supporter and delegate from Mississippi, said she expects Hillary to get a bump in the polls after the convention.
Ken Chestek thought it's even more worrying that Trump got a bump after a particularly negative and angry convention and hopes that Democrats run a positive campaign to combat the negativity.
"I am concerned, very concerned, and that's why we have to beat Donald Trump," said Bill Henderson of Connecticut, who said he thinks Trump is a "con man" who talks " a good game with no solutions."