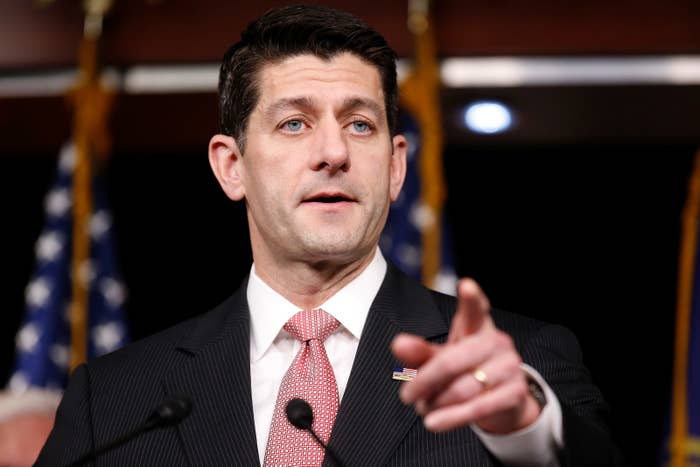 Members of Congress will have to raise the debt ceiling in the next few months and failure to do so could be disastrous, potentially leading to a downgrade of the US's credit rating and shaking up world markets. But when, exactly, Congress will have to act, no one really seems to know.
Treasury Secretary Steven Mnuchin had previously said that Congress must pass a debt limit increase by the end of July, before lawmakers leave Washington for a five-week August recess, concerned that Treasury would no longer be able to make the interest payments on the nation's $19.9 trillion debt.
But Mnuchin seemed to contradict himself this week, telling the Senate Budget Committee Tuesday that the US likely wouldn't default on its loans until sometime in the fall. Treasury has backup plans if Congress doesn't pass an increase before members leave for their August recess, he added.
"I urge, given the importance of this, that we send a message to the rest of the world and the markets that we take our credit very seriously," Mnuchin said.
If Congress does wait, it could make for a turbulent September that could have major consequences for the country. Lawmakers are also facing a potential government shutdown at the end of the month, not long after they return from their recess at home.
Despite the Trump administration's public pleas to Congress to increase the looming debt ceiling, the Senate Finance committee has yet to receive an official notification from the Treasury Department to begin working on increasing the borrowing limit.
The Senate Finance committee, which — along with its House counterpart — bears responsibility for putting together legislation to increase the limit and avoid a default, hasn't heard from the Treasury Department since March, when Mnuchin notified Congress that the department would begin using "extraordinary measures" to keep making interest payments on US its debt. (Despite the way it sounds, "extraordinary measures" are often used by Treasury to buy Congress more time to negotiate the debt ceiling).
"We have not received further correspondence or guidance from the Treasury Department on the debt limit since the March 16 letter," a Democratic committee aide told BuzzFeed News. "That includes any specific dates or timelines on when Treasury expects extraordinary measures to be exhausted."
Without the notification, lawmakers have been left searching for guidance.
"All I can share at this time is we're working with the administration to get more details on what the appropriate time will be for Congress to act to raise the debt ceiling," said a Republican aide familiar with discussions. "We're also continuing to work to find a viable path forward to achieve this goal."
The Treasury Department did not respond to a request for comment.
Majority Leader Mitch McConnell has yet to say where Senate GOP leadership stands on the issue, but his office said the administration has informed them the limit should be increased before lawmakers leave town in August.
Despite the impending showdown, it's still unclear whether Republicans, who control both chambers of Congress, will opt for a clean bill to increase the borrowing limit or one that pleases fiscal conservatives by offsetting the limit hike with spending cuts — a question that has led Congress to the breaking point before.
The Trump administration's recent public communications on the issue have been muddled at times, with Mnuchin supporting a clean limit increase while OMB Director Mick Mulvaney, a staunch fiscal hawk, pressed for an increase paired with spending cuts.
Meanwhile, Democrats — whose partial support is needed to pass an increase in the Senate — have insisted the debt ceiling battle belongs to Republicans, and that Democrats won't support an increase that is offset by deep spending cuts.
"Not our monkeys, not our circus," a senior Democratic aide said.
Democrats have also accused the administration of giving not providing consistent information about the timeline.
"I think the Republicans have sent very mixed messages with respect to [the] debt ceiling," Oregon Sen. Ron Wyden, the ranking Democrat on the Finance committee, said Monday night. "As I understand it, there are some who have one position, they'd take one that was clean; others that are apparently using it to secure ideological trophies."
Missouri Sen. Claire McCaskill, a Democrat on the Finance committee, said the confusion complicates Congress' task of dealing with the ceiling.
"I think some of them want to do it sooner rather than later, and some of their administration doesn't want to do it at all, so I think they're a little bit bipolar on it," she said.
But Sen. Tim Scott, a Republican on the committee, said he's "not necessarily" looking for a clearer message from the administration. "It hits when it hits."
He acknowledged his preference to deal with the debt ceiling before the fall, though, when current federal funding will expire and Congress will face another government shutdown battle. "It's always better to beat deadlines," he said.