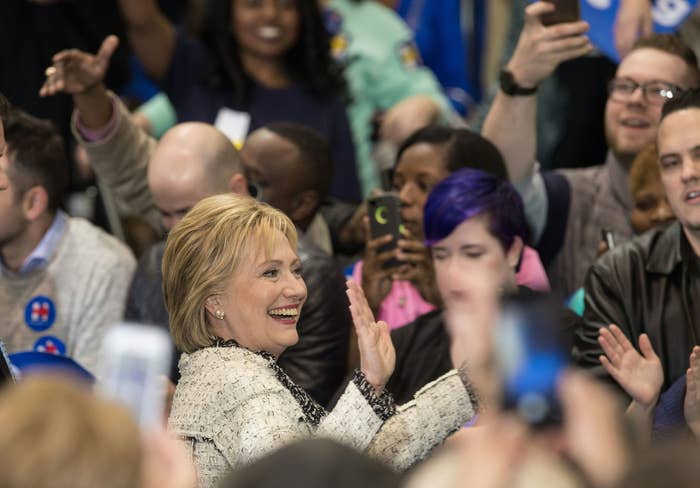 WASHINGTON — The chair of the Democratic party in South Carolina appears to have been working behind-the-scenes with Hillary Clinton's campaign during the nomination process, despite promising to remain neutral, hacked emails show.
However, South Carolina chairman Jaime Harrison insists the emails are taken out of context and that he did remain neutral, offering similar advice to other Democratic campaigns in his state.
The emails, posted this week by Wikileaks, show Harrison strategizing with senior officials in Clinton's campaign a month before the state's primary.
"Great seeing you in Charleston! Can you chat sometime tomorrow? I want to talk about SC and give some unsolicited advice," Harrison wrote to Clinton campaign chair John Podesta on Jan. 26, 2016.
Two days later, Brynne Craig, Clinton's deputy director of state campaigns, sent an email to other campaign officials saying they "just had a really good call with Jaime" and that he had been invited to join the campaign's internal conversations about South Carolina.
"We let him know that we would love his feedback and advice on what we should be doing," Craig wrote.
"We read him into our existing play and he was beyond pleased and excited about what we are working on for South Carolina," she said.
Craig said Harrison "mentioned that he is hearing grumbles" that Clinton hadn't been to Pee Dee, South Carolina yet. Craig said those on the call "let him know that it is a top priority for us" to have Clinton or her husband, former president Bill Clinton, visit the area.
"He was happy to hear it was on our radar," Craig added.
Harrison apparently also suggested the campaign "bring some younger people," such as Usher, Nelly, and Jamie Foxx, to the state "as surrogates."
Craig concluded the email by saying the campaign was using a tracking system it used in Iowa for the southern state. "I feel confident we will be able to increase the amount of surrogates we have in South Carolina - more importantly the RIGHT kind," she said.
Harrison told BuzzFeed News he didn't end up joining any of the Clinton campaign's internal conversations, and that he provided insight and advice to the Bernie Sanders and Martin O'Malley campaigns as well.

"Everything that the Clinton campaign got, they got," Harrison said.
He said that among other things, he helped the Sanders campaign by sending them resumes when they were looking for a state director, and "had a number of conversations with the senator when he was here."
"My goal as the early state party chair was to get as much activity in South Carolina as I could get," which included inviting surrogates from all the campaigns to the state, he said.

Members of Sanders' and O'Malley's campaigns did not return requests for comment.
According to his website, Harrison also works at the Podesta Group, firm run by John Podesta's brother, Tony Podesta. Harrison said any implication that this makes him biased toward Clinton is "preposterous," though.

"I'm a grown man, and my boss doesn't tell me what to do," he said, noting he's worked with a number of people with various political backgrounds.
Meanwhile, the Clinton campaign continues to refuse to confirm the authenticity of the emails hacked from Podesta's account. Spokesperson Glen Caplin also linked Wikileaks to Republican nominee Donald Trump and Russian President Vladimir Putin.
"While Donald Trump cheers on and encourages Putin's attempt to influence our election through a crime reminiscent of Watergate, others like Senator Marco Rubio have condemned the attack and refuse to indulge in WikiLeaks' propaganda campaign," Caplin wrote in an email to BuzzFeed News.
Caplin also called on Trump to "finally admit the hack is happening, condemn Russia and tell the American people what his campaign knew and when they knew it" at the final presidential debate on Wednesday night.