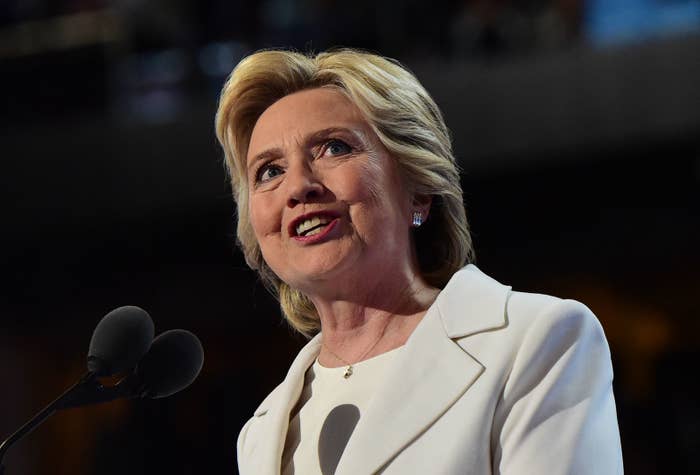 WASHINGTON — Members of Hillary Clinton's campaign were "distressed" and "dumbfounded" by a decision in 2015 by recently ousted party chair Debbie Wasserman Schultz to hire a convention CEO without consulting them first, hacked emails show.
Clinton's campaign manager proposed intervening, but Clinton herself warned against it, saying it was "too late."
"We can't be seen as trying to reverse this," Clinton wrote in an email dated March 27, 2015. Wasserman Schultz, according to the emails, had hired Rev. Leah D. Daughtry to run the convention without consulting Clinton's team.
"I agree," replied campaign manager Robby Mook. "My issue is less about who it is but more that we're being told to raise the money and we weren't even consulted when we asked."
The emails, posted this week by Wikileaks, appear to illustrate the influence Clinton's campaign sought to wield with the party apparatus — which is supposed to remain impartial during the nomination process — even before Clinton officially declared her candidacy.

Wasserman Schultz resigned amid controversy at this year's convention in Philadelphia after Wikileaks posted hacked Democratic National Committee emails which showed party officials criticizing Sen. Bernie Sanders and his campaign.
The new hacked emails, taken from campaign chair John Podesta's account, say Mook warned the DNC "repeatedly that [they] expected to be consulted."
"Madame Secretary, I'm not going to call anyone or say anything until you have your conversation with DWS, but this concerns me a lot," Mook said, adding that senior members of the campaign "may need to sit down with Debbie to make clear how we want things to change/improve before we are willing to consider playing ball with them."
Clinton replied that she had just spoken with Wasserman Schultz, who said "she had hired Leah after an 'exhaustive' interviewing process."
"It boggles my mind that they didn't even consult the White House or us on who to even interview," Mook wrote. "Charlie and I are both dumbfounded."

Clinton responded that the White House "either didn't care or didn't weigh in."
"Probably the former," she said.
Wikileaks has released thousands of emails from the account of Podesta, the Clinton campaign chairman. The US government, in a statement last week, blamed Russia for a series of hacks on Democratic Party officials, stating, "the recent disclosures of alleged hacked e-mails on sites like DCLeaks.com and WikiLeaks and by the Guccifer 2.0 online persona are consistent with the methods and motivations of Russian-directed efforts."

The Clinton campaign did not answer questions from BuzzFeed News about the emails and refused to confirm their authenticity. Instead, spokesperson Glen Caplin sent a statement comparing Wikileaks to the Watergate scandal.

"There is no getting around it: Donald Trump is cheering on a Russian attempt to influence our election through a crime reminiscent of Watergate but on a more massive scale," Caplin said in an email. "We're witnessing another effort to steal private campaign documents in order to influence an election."