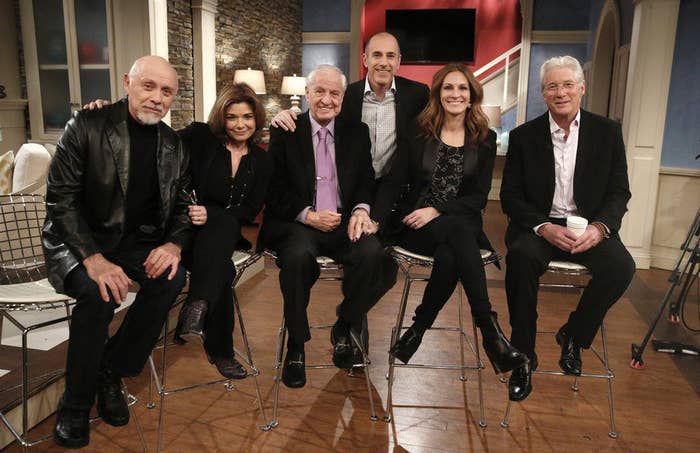 March 23 marks the 25th anniversary of the release of Pretty Woman, the beloved love story about a wealthy businessman (Richard Gere) who falls in love with a prostitute (Julia Roberts) after he asks her for directions on Hollywood Boulevard. In honor of the milestone, director Garry Marshall along with cast members Gere, Roberts, Laura San Giacomo (Vivian's best friend Kit De Luca), and Hector Elizondo (the kind hotel manager Barney) reunited for an interview that will air on NBC's Today.
Look at all the hugging and kissing!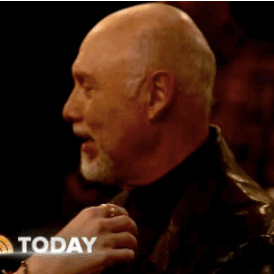 This is going to be good!
The interview will air on Today on March 24.