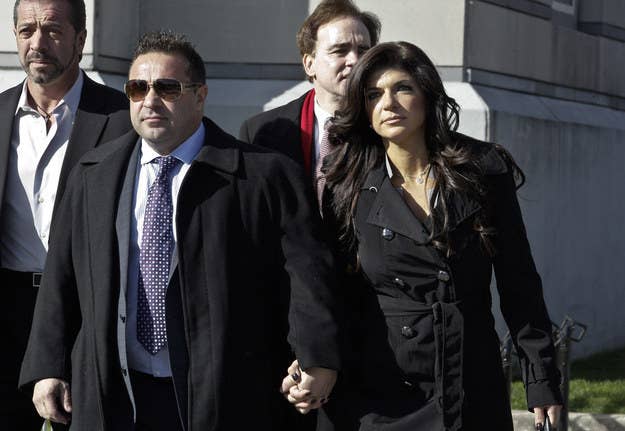 Joe Giudice, husband of Real Housewives of New Jersey star Teresa Giudice, is currently filming a new reality show for Bravo, BuzzFeed News has learned. The news was first reported by Us Weekly.
Joe's show, which is scheduled to be a one-hour special with the option of subsequent episodes, will show how he and his four daughters, Gia, Gabriella, Milania, and Audriana, are doing while Teresa is in prison. A representative for Bravo did not have a comment when reached by BuzzFeed News.
In October, Teresa was sentenced to 15 months in jail for fraud. She surrendered herself to the Federal Correctional Institution in Danbury, Connecticut in January. Joe was also sentenced in October to 41 months in prison for fraud and failure to file tax returns. He will begin serving his time once Teresa has been released.
In November, the Giudices filmed the Real Housewives of New Jersey Season 6 reunion episode. At the conclusion of the episode, Teresa told Andy Cohen, "This is probably gonna be my last reunion." However, rumors have been swirling for months that Bravo is waiting to start filming Season 7 until Teresa is released so she can be part of the show.
As of now, there is no scheduled premiere date for Joe's special.