John Travolta Finally Speaks Out Against Scientology Doc "Going Clear"
The actor and prominent Scientologist told The Tampa Bay Times he has no interest in seeing the documentary, which basically outs him.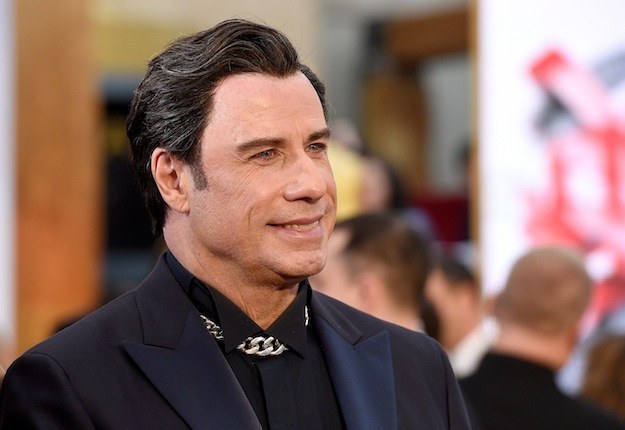 A week after Alex Gibney's Scientology documentary Going Clear aired on HBO, celebrity Scientologist John Travolta has finally spoken out about the film.
In an interview with The Tampa Bay Times, the actor said he doesn't "really care to" see the doc, adding that everything he's heard about it doesn't align with that he's experienced in his 40 years with the church. "I haven't experienced anything that the hearsay has [claimed], so why would I communicate something that wasn't true for me? It wouldn't make sense, nor would it for Tom [Cruise], I imagine," Travolta told the paper.
Travolta also said the movie was made by "people who were disgruntled with their experiences" with Scientology, noting the church "has been nothing but brilliant" for him.
Going Clear, which was based on Lawrence Wright's 2013 book of the same name, takes a close look at the Church of Scientology and some of its most well-known members. The documentary claims the church has used Travolta's sexuality as a way to blackmail him, allegations the church calls "false and defamatory." Spanky Taylor, who was Travolta's Scientology handler when he first converted four decades ago, appears as a talking head in Going Clear, saying, "When Johnny first got into Scientology, he didn't even believe in it himself that much. But he got injected with a lot of confidence. ... And then you get this phobia inducement: If I leave, it's all going to go down the tubes. When you're in the organization, all the good that happens to you is because of Scientology. And everything that isn't good is your fault."