People Think The "Full House" Reboot Rumors Are A Late April Fools' Joke
TVLine is reporting Netflix is close to announcing a spinoff series called Fuller House. But some people are all, "No way, Jose."
It's been 20 years since fans of Full House last saw the Tanners and their extended family members on the air.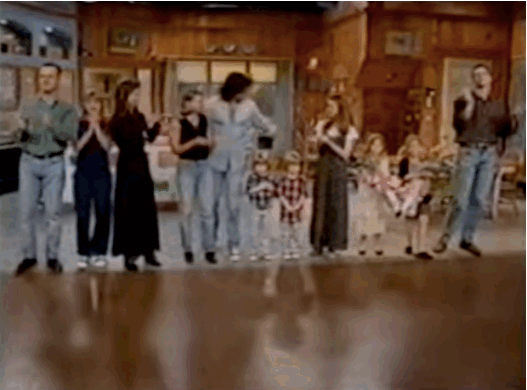 But, according to TV Line, some of the Tanners are reuniting for a 13-episode reboot series on Netflix called Fuller House.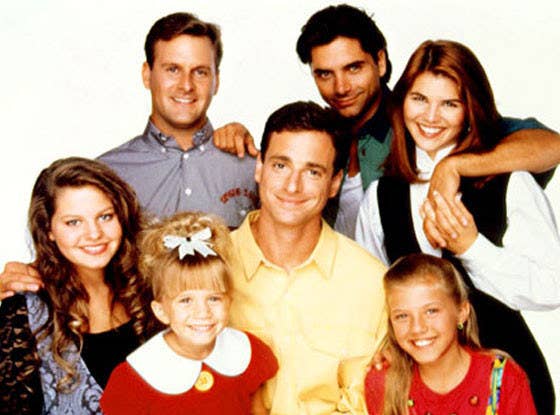 The show would reportedly follow the eldest Tanner daughter D.J. (Candace Cameron Bure) and her annoying best friend Kimmy Gibbler (Andrea Barber).
Though Bure's rep told BuzzFeed News he had no comment, in a recent interview with TooFab, she said would be open to doing a reunion. "We've all kind of done little things here and there just poking fun or throwing back to Full House which has been cool. If it's a good opportunity or a good place to do that, I think we all would do that. I would do that and have fun with it," Bure said.
John Stamos (Jesse Katsopolis), Bob Saget (Danny Tanner), and Dave Coulier (Uncle Joey) are also said to be in talks to reprise their roles.
Over a year ago, the three reprised their roles on Late Night with Jimmy Fallon. Now, TVLine is reporting that Stamos will have a role producing Fuller House and Jeff Franklin, Thomas L. Miller, and Robert L. Boyett, who were executive producers on the original show, will helm of the new series. A rep for Stamos told BuzzFeed News he could not confirm the reports at this time.
The cast has stayed close since the show went off the air. (Exhibit A: This recent photo of Bure and Barber.)
But the internet isn't so convinced Fuller House is actually happening:
Michelle is not laughing, guys.