Around 100 people drowned Friday and Saturday after two migrant vessels went down in the Mediterranean sea.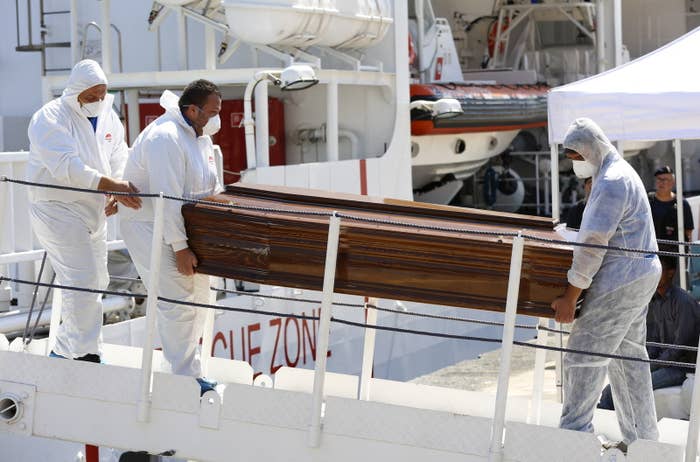 Two ships sunk within hours of each other after leaving the shores of Libya on Friday and Saturday, the United Nations Refugee Agency (UNHCR) told BuzzFeed News.
A rubber boat Libya carrying around 110 people, but two hours into its journey the boat was destroyed.
"Due to the very bad conditions of the sea, some two hours after the departure the small boat started to take on water," the UN said in a statement. "Survivors reported that some ten persons fell in the sea, but the rubber boat continued to sail. Later on the boat broke in two parts and all passengers fell into the sea."
An Italian cargo ship rescued 27 survivors, including four women, and brought them to a hospital on the Italian island of Lampedusa, where many of them remain in "reportedly serious" condition, the UN said.

The second ship, which held around 120 people, also embarked from Libya Saturday before encountering trouble.
The Italian coastguard received a call late Friday from a satellite phone, which reported a broken inflatable dinghy. The coastguard alerted a nearby merchant ship who helped to find survivors.

Two bodies were found and 15 people reporting missing to the UN, according to the UNHR. Eight survivors were taken to a hospital in Sicily. The other roughly 100 passengers were not accounted for by the UN.
The migrants rescued were transferred to two coastguard ships in the ocean and taken to nearby Italian land to be treated.

Those rescued included five unaccompanied minors between 16 and 17, Agence France-Presse reported.

Among the missing were four from Nigeria, two from Ivory Coast, three from Guinea, two from Sudan, and one from Mali.
"Survivors say they lost relatives and friends during the shipwreck," the statement from the UN added.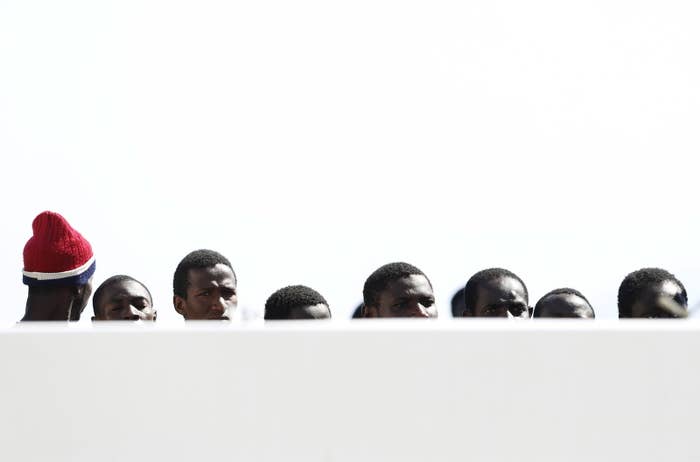 The Red Cross released a statement regarding the most recent sinkings, warning more were to come.

"As warmer weather and calmer seas approach, we can expect more people to attempt this crossing," said Simon Missiri, Red Cross Europe's regional director.
"We must work together to focus on providing safe routes for people fleeing their homes and seeking sanctuary."
More than 350,000 people fleeing conflict and poverty have successfully reached Italian shores from Libya since the start of 2014.
According to the UNHCR, more than 1,260 people have already died or gone missing trying to cross the Mediterranean to Europe this year.