Former Stanford swimmer and convicted sex assault assailant Brock Turner is expected to serve just half of his six-month sentence in county jail, according to authorities.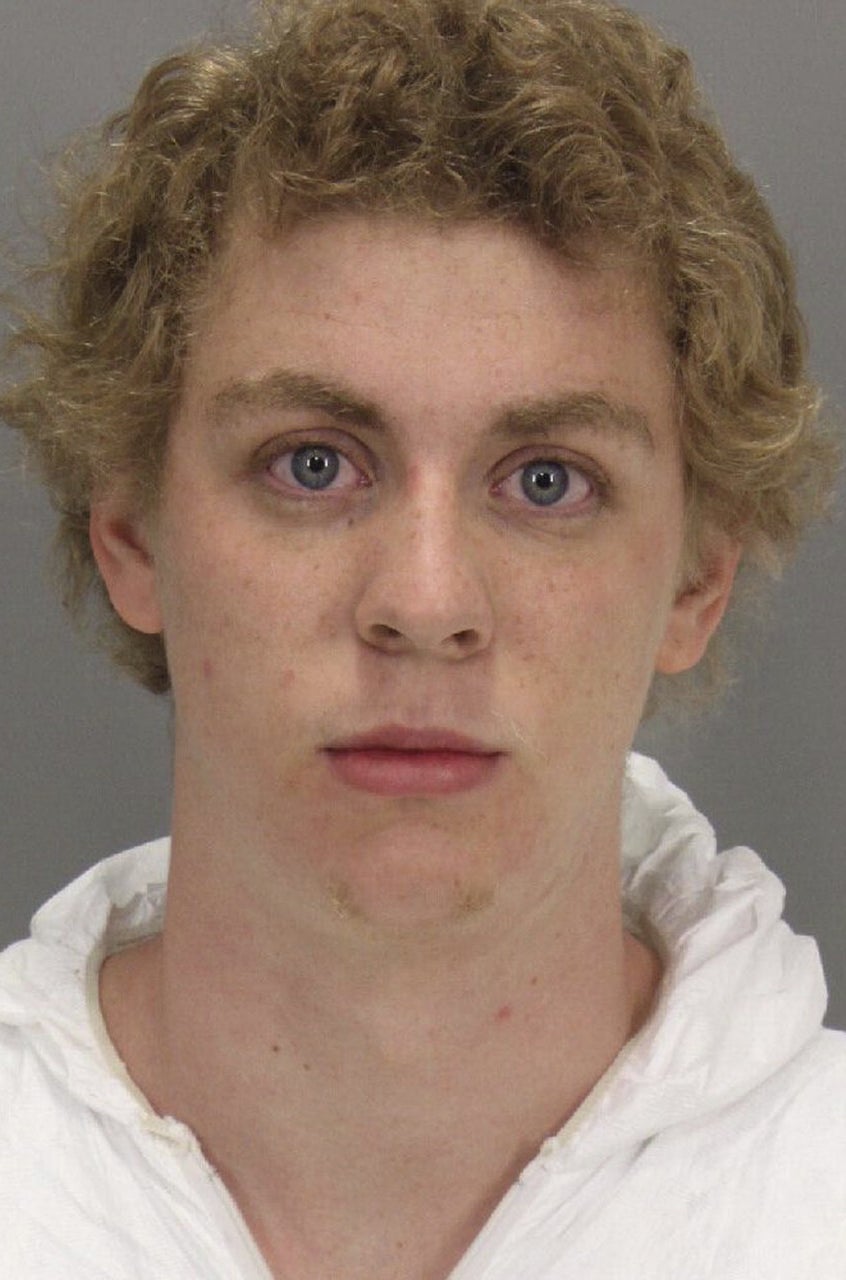 Turner, 20, was convicted last week of sexually assaulting an unconscious woman behind a dumpster on the Stanford campus after a fraternity party in 2015.
Santa Clara County Judge Aaron Persky sentenced him to six months in jail and probation, saying that a longer sentence would "severely impact" Turner's life.
A letter read aloud by the victim to Turner in court rebutting that way of thinking has been viewed by millions of people across the world — including Vice President Joe Biden — since BuzzFeed News published it on Friday.
Turner was convicted of three counts of sexual assault: Assault with intent to commit rape of an intoxicated woman, sexually penetrating an intoxicated person with a foreign object, and sexually penetrating an unconscious person with a foreign object."
Under California law, sexual assault is technically different from rape, which is defined as using "physical force, intimidation, duress, or threats to persuade the victim to engage in sexual intercourse."
A rape conviction usually carries a harsher sentence than sexual assault, which has a recommended minimum under the California Penal Code of two to three years. Turner's probation officer recommended a lighter sentence due to his youth and lack of criminal record.
But according to corrections officials, it is typical for inmates in Santa Clara County Jail without a previous record and a clean disciplinary record to serve half their sentence.
The Santa Clara Department of Corrections' database shows that Turner's expected release date is Sept. 2, three months before the end of his official sentence.
Revelations that Turner could spend even less time in jail only added to growing outrage over the case.
More than one million people have signed various petitions calling for the removal of Persky from the bench. And Republican Congressman Ted Poe read the letter aloud on the House floor Thursday, demanding the court overturn the decision and lengthen Turner's sentence.
Celebrities have also reacted to the case, hailing the victim's courage in confronting not only Turner, but the legal system.
And on Wednesday, California Attorney General Kamala Harris — the front-runner to replace U.S. Senator Barbara Boxer — became the highest ranking state law enforcement official to weigh in, telling reporters the victim "was not given dignity in the process."