Donald Trump was consistently interrupted by protestors 14 times Monday during his nearly hour-long speech on economic policy in Detroit, Michigan.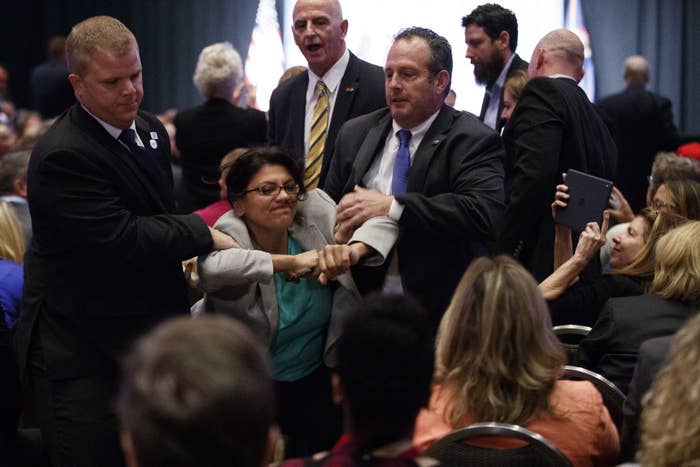 The protestors were scattered throughout the audience, and stood up to yell about every five minutes. Each time they were booed or drowned out by Trump supporters and removed by security.
Most of the demonstrators belonged to a group of Michigan women protesting Trump's statements on sexual harassment and auto industry jobs in Detroit, according to a press release.
"Why are you blaming the victims of sexual harassment," one protester, identified as Sarah Messer, yelled. "Why shouldn't women be safe at our work, it's not our fault!"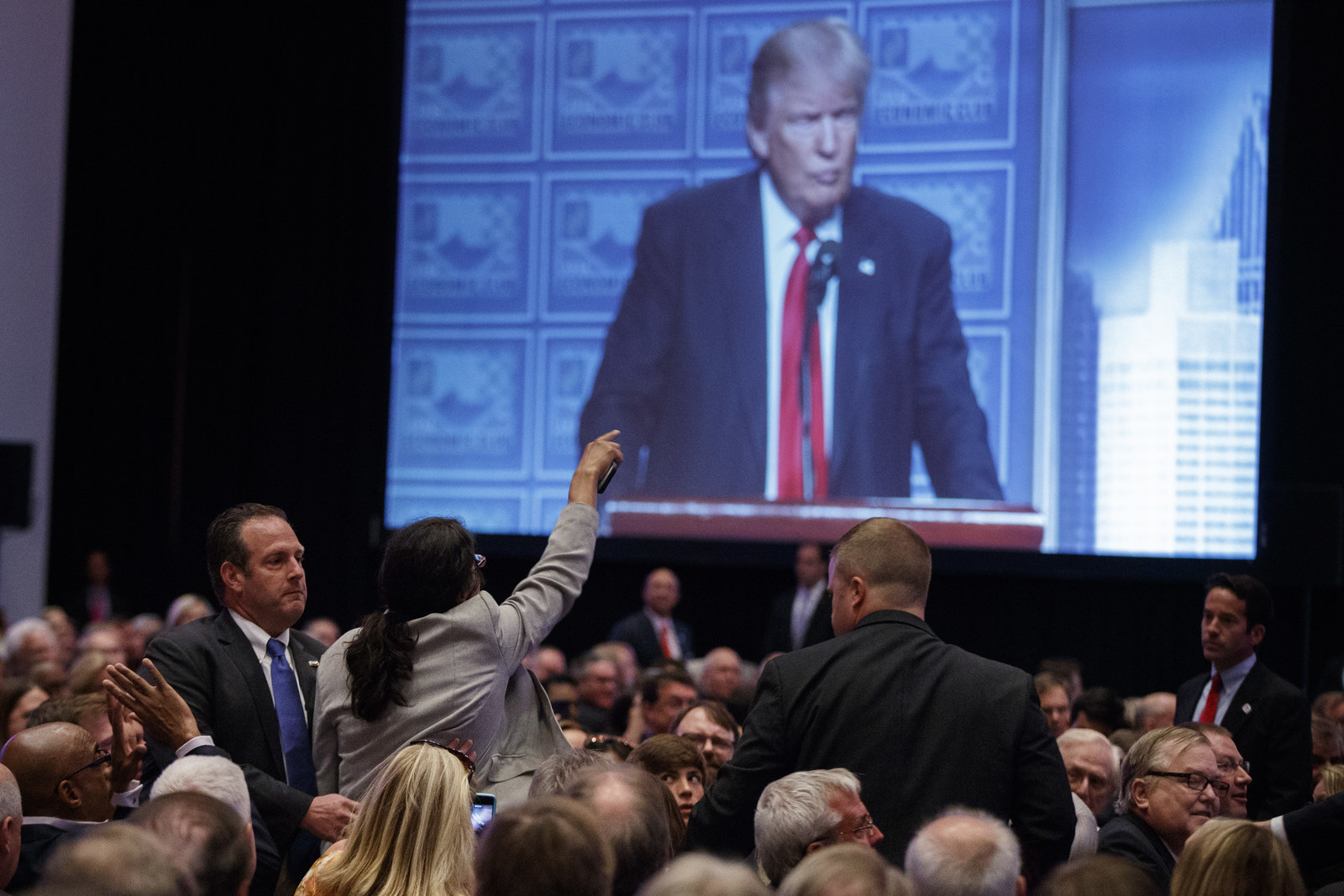 The protestors were referencing Trump's 2015 comments where he suggested closing auto plants in Michigan and Ohio and moving them to states with lower wages to cut labor costs.
They also addressed Trump and his family's more recent comments on sexual harassment. Trump said that if his daughter, Ivanka, was sexually harassed at work, she should quit. Ivanka's brother Eric said she wouldn't "allow herself" to get harassed.
Trump stayed relatively calm during the interruptions. During the third one he said that Bernie Sanders protesters had "more energy."
In the past Trump has told protestors to "get out," and has told his supporters to not "hurt 'em." In February in Las Vegas, Trump said he's like to "punch him in the face" — referring to a protester.
On Thursday, during a rally in Maine, Trump was interrupted about five times by protesters. At one point he said, "I kinda miss my protesters."
This time the GOP nominee just paused and said, "Thank you," as his supporters drowned out the critics.
Trump Rally In Maine Draws Many Undecideds And A Few Protesters, Too
None