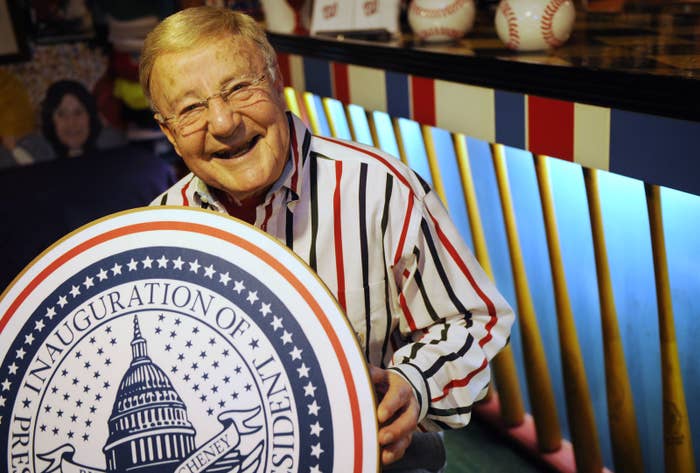 Charlie Brotman has been the announcer for every presidential Inauguration parade since President Dwight Eisenhower was sworn in in 1957, but this year Donald Trump's team has replaced him with a former volunteer for his campaign.
"I was demoralized, absolutely demoralized," Brotman told BuzzFeed News on Sunday, a few days after finding out that he would no longer be the "president's announcer."

"I've been doing this for 60 years and for somebody to take over the announcing duties from me, I was devastated," he said.

The veteran announcer will be replaced on January 20 by Steve Ray, a 58-year-old announcer who was reportedly a valued volunteer on President-elect Donald Trump's campaign and who often rode in his motorcade.
Brotman told BuzzFeed News that he received an email from the Presidential Inaugural Committee, or PIC, which read, "You're terrific, you're wonderful, but you're not gonna be the announcer this year," he said, paraphrasing the email.
While Brotman still does not know the official answer for why he was replaced, he told BuzzFeed News that he has "ascertained" that the position was being used by Trump to show his gratitude for Ray's hard work on the campaign.
Trump's transition team referred BuzzFeed News to the PIC who sent the following statement:

Since 1957, millions of Americans and countless entertainers have come to recognize Charlie Brotman as the voice of the inaugural parade. The Presidential Inaugural Committee will be proud to honor Charlie as Announcer Chairman Emeritus on January 20th. We are thrilled for Steve Ray to be introducing a new generation of Americans to the grand traditions of the inaugural parade.
Brotman has not yet decided whether he will accept this "pat on the back," as he referred to it, because he has also received multiple invitations to be a "guest announcer" for the inauguration on major network television news stations and he said he thinks he would rather do that.
"It's all very exciting," he said.
"Don't get me wrong, this [recognition] was a long time coming. No one's ever even said thank you in the whole 60 years," Brotman told BuzzFeed News. "I was expecting a pat on the back. Instead, I got a kick in the butt!"
Ray, who describes himself on his Twitter bio as a "Director/Broadcaster/Actor/Voice-Overs/Disability Advocate," has expressed public support on his Twitter and Instagram profiles for Trump — both of which were made private on Sunday.

"Thank you @realDonaldTrump for the honor of driving in your motorcade 10x over the past year in DC," Ray wrote on Twitter the day of the election, before the results were announced.
He included the hashtag meaning "Make America Great Again," and called himself a "proud Trump Card owner."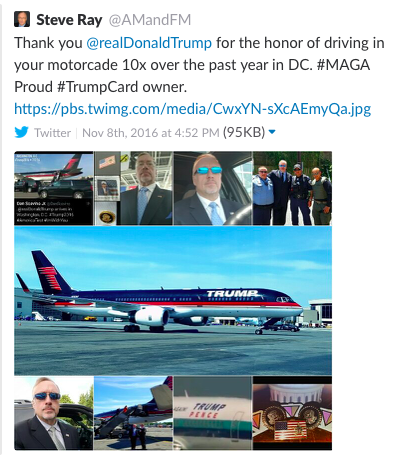 Ray has also previously used Twitter to describe people who claimed that they would to move to Canada should Trump be elected "pissers & moaners."

He also retweeted pro-Trump memes, such as one with an image showing a crowd surrounded by fire purporting to depict violent anti-Trump protesters accompanied by the words, "Claim Trump is going to destroy America as they go out and destroy America."
The picture was in fact not of anti-Trump protesters, but was taken at a protest in Greece in 2012.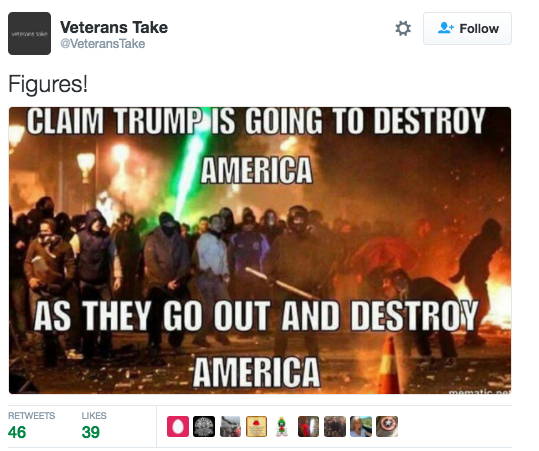 Brotman told BuzzFeed News that he has never revealed his political allegiances, but that he doesn't resent Trump for his new choice of announcer.

"If I were Trump I would do exactly what he's doing," he said. "If someone helped me I'd want to help them."

At the same time, Brotman believes this could have been his last chance to be an inauguration announcer because in another four years he will be 93.

"But," he added, "I'm hoping to get older and older. The only thing I've found out is getting older is good, but getting old is bad. So I'm trying not to get old."