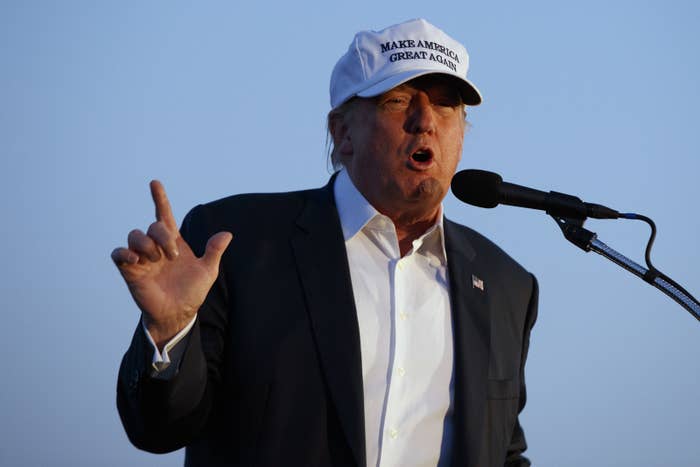 COLORADO SPRINGS — At a rally here on Saturday evening, Donald Trump told supporters that a "bomb" had gone off in New York City, hours before any police or government officials discussed the cause of a blast in Manhattan which injured 29 people.
"I must tell you that just before I got off the plane a bomb went off in New York and nobody knows what's going on," Trump said, minutes after his plane landed in front of the airport hangar to the soundtrack from the 1997 drama Air Force One.
A murmur went through the crowd as people searched for news on their phones. One young man yelled, "What?" and walked quickly toward the door, clutching a phone to his ear.
The Republican presidential nominee continued: "But, boy, we are living in a time — we better get very tough, folks. We better get very, very tough. It's a terrible thing that's going on in our world, in our country and we are going to get tough and smart and vigilant."
Trump made these comments around 9:10 p.m., some 40 minutes after the blast, which injured 29 people in Manhattan's Chelsea neighborhood. At the time of Trump's comments emergency officials were still responding, and investigations had just begun.
The first news conference on the explosion began two hours after Trump spoke, when New York City Mayor Bill de Blasio said that it was "too early to determine specifically what the incident was caused by."
Later Saturday officials later said they believed the explosion was an "intentional" act, but said there were no links to international terrorism. It wasn't until Sunday afternoon that NYC Police Commissioner James O'Neill used the word "bombing" when describing the incident.
"We definitely had a bombing on 23rd street and a suspicious device on 27th street," O'Neill said at a Sunday noon press conference. All 29 injured have since been released from the hospital.
A Trump campaign source told an NBC reporter the candidate made the comments after being "briefed" on his plane, but did not specify by whom.
The Republican's campaign did not immediately respond to a BuzzFeed News request for comment.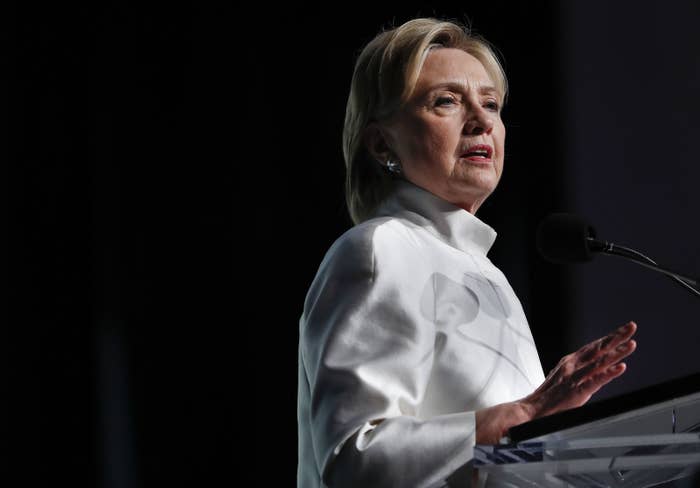 In her comments on the blast, Hillary Clinton said she she had been briefed "about the bombings in New York and New Jersey and the attacks in Minnesota."
Clinton, speaking from just outside New York City, was referring to a "pipe bomb" which exploded in New Jersey at a charity run, as well as a mass stabbing at a Minnesota mall that injured eight people and was later claimed by ISIS.
"We need to do everything we can to support our first responders — also to pray for the victims," Clinton said. "We have to let this investigation unfold."
When asked about Trump quickly labeling the blast a "bomb" and implying the incident was a terror attack, Clinton added that she believed it was "important to know the facts about any incident like this."
"I think it's always wiser to wait until you have information before making conclusions," she said, "because we are just in the beginning stages of trying to determine what happened."
In an interview with CNN on Sunday morning about the New Jersey blast, New Jersey Governor and Trump supporter Chris Christie said that, "You don't want to jump to conclusions."
"And you don't want to put information out there you don't know is absolutely true."
Seconds later, Christie defended Trump for preempting law enforcement in calling the explosion a bomb.
"I don't think you have to defer when saying there was an explosion and a bomb in New York," he said. "Everybody knew that. It was being reported on television."
"Now, you shouldn't attribute it to any particular organization or group if you don't have the facts or information to do that, but I think what Donald did was perfectly appropriate to tell that group in Colorado Springs a bomb had exploded."
Trump later blamed the attack on the policies of President Obama and Hillary Clinton.