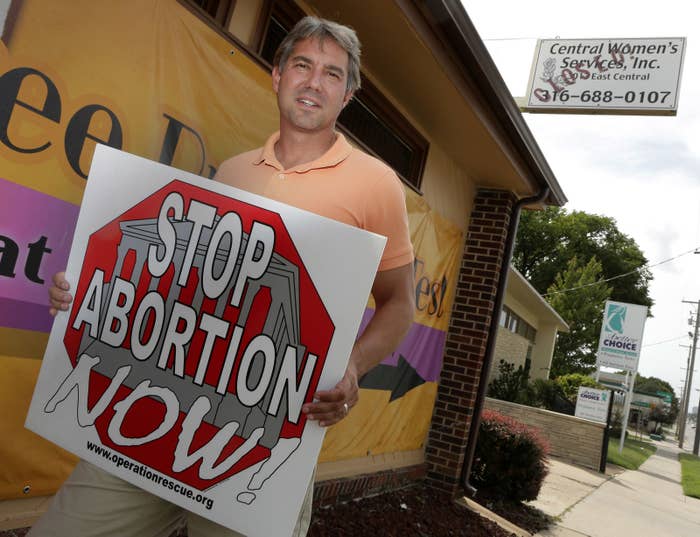 The president of anti-abortion group Operation Rescue endorsed Donald Trump for president Tuesday, calling him "our best hope of pushing back the culture of death in America."

Troy Newman, who also called Trump's running mate, Mike Pence, a "pro-life warrior," has said people who kill abortion doctors should not be punished, condoned capital punishment for abortion providers, and argued that legal abortion caused California's drought.
Trump did not immediately issue a public response to the endorsement and his campaign did not respond to BuzzFeed News' request for comment.

Newman initially supported Ted Cruz, but on Tuesday — three months after sitting down with Trump in June — he conceded his support in a statement. He called Trump, who was pro-abortion rights until 2011, was not a "perfect person," but that those who are anti-abortion "must engage the political system as it stands today for the sake of protecting innocent life."
"We know all too well what we will get with Hillary Clinton, and that is more abortion, more tax funding of abortion, and favors for her campaign contributors at Planned Parenthood," Newman said in the statement. "A Clinton presidency will result in more dead babies, and this we cannot allow."
Newman was one of the chief board members of the Center for Medical Progress (CMP), the anti-abortion group that created the undercover videos of Planned Parenthood procuring fetal tissue last year, sparking a congressional investigation into the organization.
Robert Dear, who opened fire on a Colorado abortion clinic last November, killing three people, reportedly cited CMP's videos to police.
In 2006, Newman led his followers from California to Kansas to focus their protests on abortion provider George Tiller. The campaign culminated in the assassination of the doctor by Operation Rescue-associated activist Scott Roeder, 51, who is now serving 50 years in prison for murder. Operation Rescue's senior vice president, Cheryl Sullenger, served two years for conspiring to bomb an abortion clinic in the 1980s.

In the statement Tuesday, Newman referenced Trump's vow to appoint anti-abortion judges to the Supreme Court should he be elected, as well as Pence's status as a hero to the pro-life movement.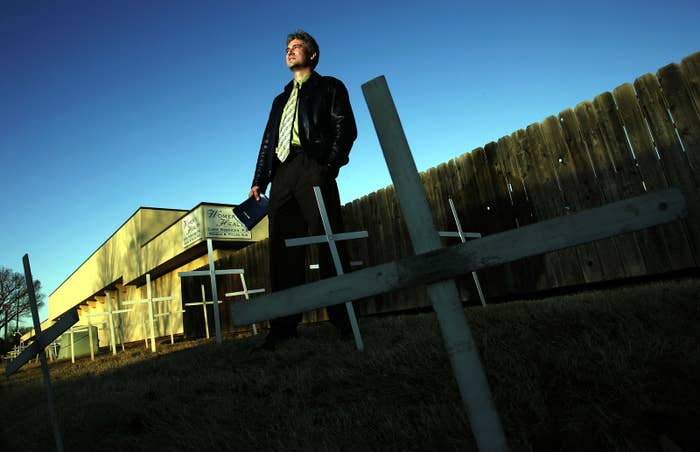 Planned Parenthood called on Trump to renounce Newman's endorsement, comparing it to that of Ku Klux Klan leader David Duke.

"First, Donald Trump said that a woman should be punished for having an abortion, and now this," Planned Parenthood Vice President Dawn Laguens said in a statement. "Every minute Donald Trump and Mike Pence fail to renounce this endorsement is another minute they condone violence against reproductive health care providers and the women who rely on them."

NARAL Pro-Choice America and People For the American Way (PFAW) also released statements condemning Newman's endorsement.

"Newman's endorsement today demonstrates why most women will never support Trump," PFAW Executive Vice President Marge Baker wrote.

NARAL President Ilyse Hogue said Newman's endorsement demonstrates how Trump has "brought together the anti-choice movement and the racist, misogynistic alt-right: All of them share an intense desire to put women down and prevent us from being full partners in society."