CLEVELAND — Donald Trump supporters at a private event in Ohio told BuzzFeed News they support the Republican nominee's recent complimentary comments about Russian President Vladimir Putin.
During his appearance on NBC News' "Commander-In-Chief Forum," Trump repeatedly praised Putin as "a leader far more than our president," and added that he would have more "great things" to say about the Russian leader as the campaign continues.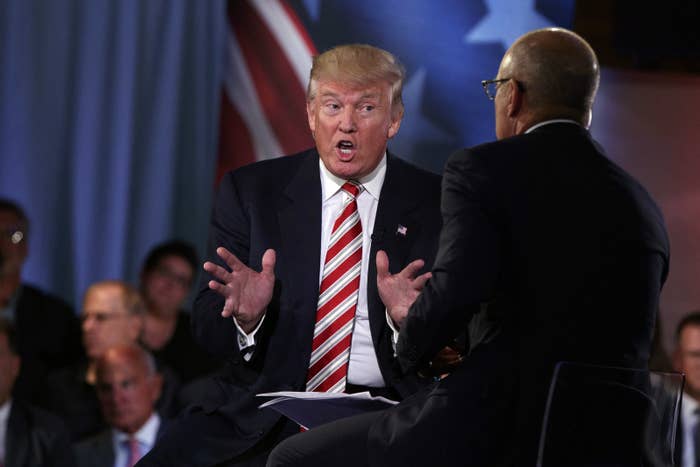 While none of the handful of Trump supporters who attended Trump's speech at the Cleveland Arts and Sciences Academy said they supported Putin, many did support Trump's statements.
"[Putin] is probably a better president for his country, unlike our president, who is working against us," Carolee Upshur told BuzzFeed News, while clarifying that she didn't think Putin would be a good president for the US.
James Bates, a 37-year-old Cleveland native, added that "If we're looking at showing strength, which I think is a quality that should be displayed within a leader, then I would have to say yes, (Putin) is better in that regard."
Other supporters around him nodded and murmured approval.
"People are trying to spin this into something like, 'Oh well, he's in bed with Putin,'" Bates said. But he argued that Trump's relationship with Putin would be beneficial to the US should the GOP nominee be elected.
"We need a dialogue with Russia, nobody wants World War III," he said. "We need to be able to sit down and talk to other world leaders."
Another point Bates and Upshur agreed on is that they would trust Trump more to deal with Putin without jeopardizing national security.
"With the Clintons, it's all about the money," Upshur said. "I would trust [Trump] implicitly never to sell out our best interest in order to get some sort of potential gain from it."
Bates and Upshur both said they voted for President Obama in 2008 and 2012, but felt "let down."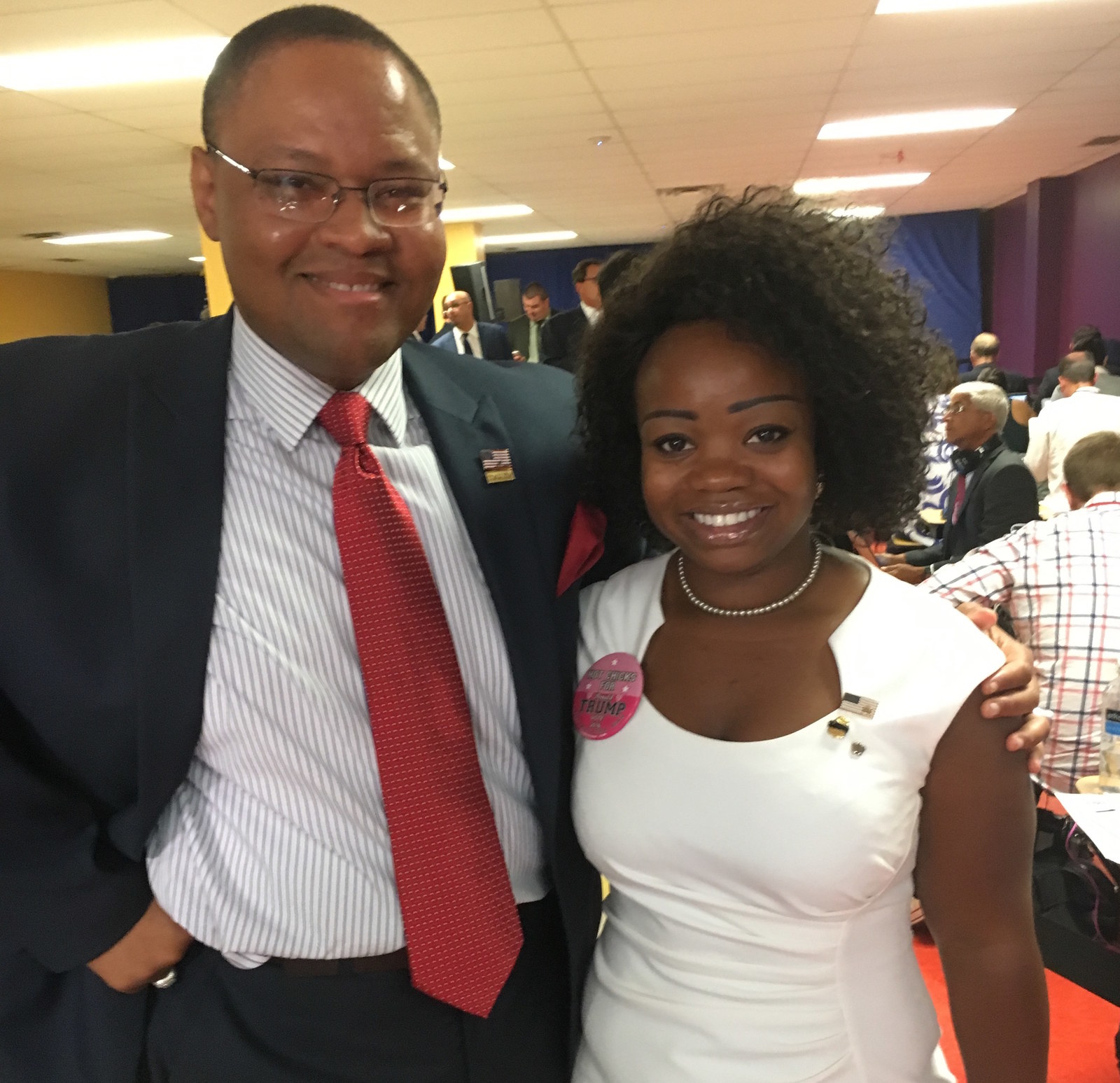 Wednesday was not the first time Trump has spoken positively about Russia's leader. Trump's praise for Putin can be traced all the way back to 2007, when he told Larry King he thought the Russian leader was doing a "great job."
In this election, Trump has said he was "honored" to be complimented by Putin, has defended allegations against Putin that he ordered the killing of journalists, and has said he thinks he and the Russian president "would get along."
Donald Larson, a former Naval officer running for Ohio's 9th Congressional District, brought up Joseph Stalin's effective methods of leadership.
"He was one of the worst dictators of the 20th century, I have nothing good to say about [Stalin]," Larson assured BuzzFeed News. "But he's still revered in many places in Russia because he marshaled Russia's resources and defeated Hitler and the Nazis."
Putin, he added, is trying to do the same thing with ISIS.
"We're sick of all the apologizing," Upshur jumped in. "We need a leader who will stop apologizing for us and just do something."