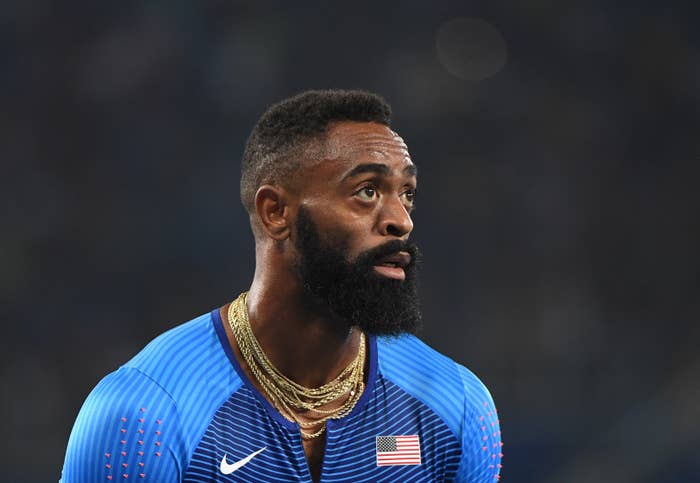 US Olympic sprinter Tyson Gay's 15-year-old daughter was killed during a drive-by shooting in Lexington, Kentucky, on early Sunday, police said.
Trinity Gay was hit in the neck by a bullet as two cars exchanged gunfire in the parking lot of a fast food restaurant around 4 a.m. She was taken to a nearby hospital where she was pronounced dead.
Tyson Gay — the 100m US record holder and the second fastest runner ever, behind Usain Bolt — told local news station Lex 18 that he was in shock.
"She didn't make it. I'm so confused. She was just here last week for fall break," Gay said. "It's so crazy. I have no idea what happened."
Police launched a murder investigation and are questioning two possible suspects, officers said in a statement.
It remains unclear whether Trinity knew the shooters or was simply a bystander caught in the crossfire.
Trinity, who was following in her father's footsteps as a burgeoning track star, was mourned by her school and track team on social media.
The US Olympic track and field team also tweeted their condolences.
Emmanuel Calk, the Superintendent of the district in which Trinity attended high school, released a statement Sunday expressing the community's grief.
"Our hearts are broken this morning over the loss of Trinity to this tragic and senseless act of violence," Calk wrote. "Please join us in keeping the Gay family close in thought and prayer and supporting the students, staff, and families at Lafayette High during this unspeakably difficult time."
Gay's manager did not immediately respond to requests for comment.