Puerto Rico Policeman Fatally Shoots 3 Fellow Officers Following Argument
The suspect was arrested following the shooting.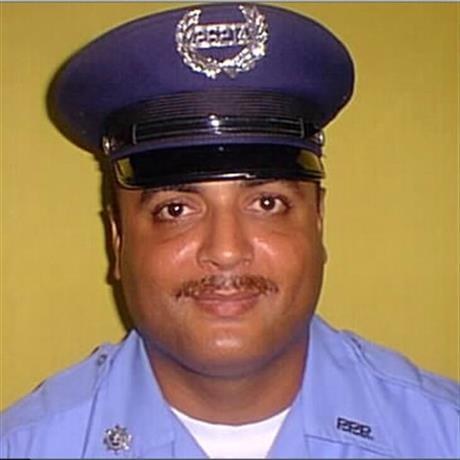 A Puerto Rico policeman shot and killed two high ranking colleagues and an officer on Monday following a verbal dispute at police headquarters where they worked, Puerto Rico police said.
The suspect, Guarionex Candelario Rivera, 50, held a policewoman, a female lieutenant, and a male commander hostage in an office before he killed them, police spokesperson told local news outlet Perimera Hora.
Authorities had gathered and were about to start negotiations with the suspect when the victims were killed, Associated Press reported.
Rivera was arrested following the shooting and taken to a hospital for injuries sustained during the attack, but the police have not yet identified a motive. He remains hospitalized.
The victims were identified as Commander Frank Roman, 49, a 28 year veteran of the police service, and Lieutenant Luz Soto Segarra, who was recently promoted to captain. She was a 23 year veteran of the service. The third victim was 42-year-old policewoman Rosario Hernandez De Hoyos, who had been in the department 15 years.
"There are no words to describe this tragedy," Associate Superintendent Juan Rodriguez Davila told reporters. "Our condolences to the families."
The shooting occurred at the police headquarters in the city of Ponce on Puerto Rico's southern coast. The station was evacuated following the shooting, AP reported, in order to investigate reports of an explosive device in the suspect's car.
Police spokeswoman Mayra Ayala told press that Rivera worked in the anti-drug division. He had previously been stripped of his weapon, but two years ago received a satisfactory psychological evaluation and his gun was returned. He was with the department for 19 years.
Ayala said police have opened an investigation into Rivera and the shooting.
"People here are incredulous to learn it was him," Walter Torres, mayor of a nearby town, told local news outlet El Nuevo Dia that he new Rivera well. "He is very religious, one of those people who would visit those who are sick; a quiet person, a homebody."
This instance is the largest recorded shooting of its kind in the Puerto Rico's history, AP reported. The police force, which is undergoing a 10-year-long government mandated reform, is the second largest under U.S. jurisdiction.