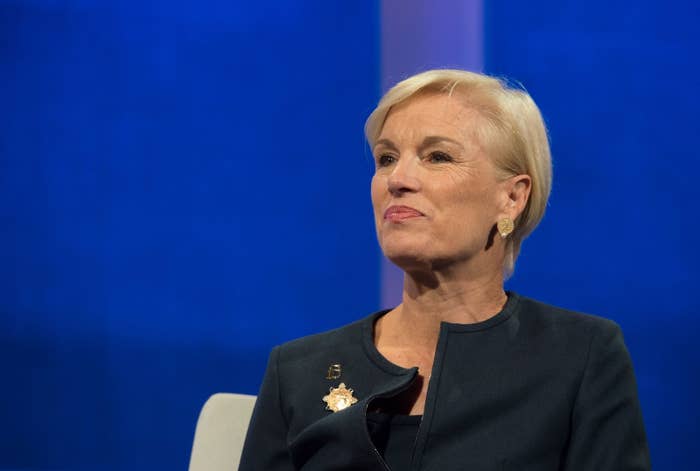 Women's health organizations and the American Civil Liberties Union filed lawsuits to overturn abortion restrictions in three states Wednesday.

The lawsuits, brought by Planned Parenthood, the Center for Reproductive Rights, and the ACLU, target restrictions in Alaska, Missouri, and North Carolina. The laws they are challenging have existed for years — in Alaska's case more than 40 — but the organizations believe that they were rendered unconstitutional following a Supreme Court decision in June that reaffirmed the standard that says any law placing an "undue burden" on a woman's access to abortion is unconstitutional.

"Because of laws like the ones we are challenging today, for too many women across our country the constitutional right to have an abortion is more theoretical than real," director of the ACLU's Reproductive Freedom Project Jennifer Dalven said during a press call Wednesday morning.

These lawsuits are the first tactical move by major reproductive rights organizations after President-Elect Donald Trump again stated during a post-election interview with 60 Minutes that he would appoint judges to overturn Roe v. Wade.

The 40-year-old Alaska laws that the groups seek to overturn impose restrictions on clinics that prevent them from performing abortions beyond the first trimester of pregnancy. These include requiring the clinics to have a blood-supply on hand and enough staff to perform "major surgery" in case an abortion procedure goes wrong. The clinics lack resources to comply, causing women to have to travel out of state to obtain abortions past the first trimester. The ACLU argues that these constitute "undue burdens."

The Missouri suit contests similar "unnecessary restrictions" which, the ACLU argues, caused 11 Planned Parenthood clinics to shut down over 35 years, leaving Missouri with only one clinic for the entire state.

The law the groups oppose in North Carolina bans abortions after 20 weeks, a policy which Trump promised during his campaign to make federal law. The legislation argues that after 20 weeks of pregnancy, the fetus can feel pain, a claim which has been refuted by multiple doctors' organizations.

"We are going to fight back state by state and law by law until every person has the right to pursue the life they want, including the right to decide to end a pregnancy," Dr. Raegan McDonald-Mosley, chief medical officer of Planned Parenthood Federation of America. Individual rights and freedom go to the heart of who we are as a country, including the right to access safe and legal abortion."

The announcement also comes shortly after Trump picked Rep. Tom Price — who supports defunding Planned Parenthood — for secretary of Health and Human Services.