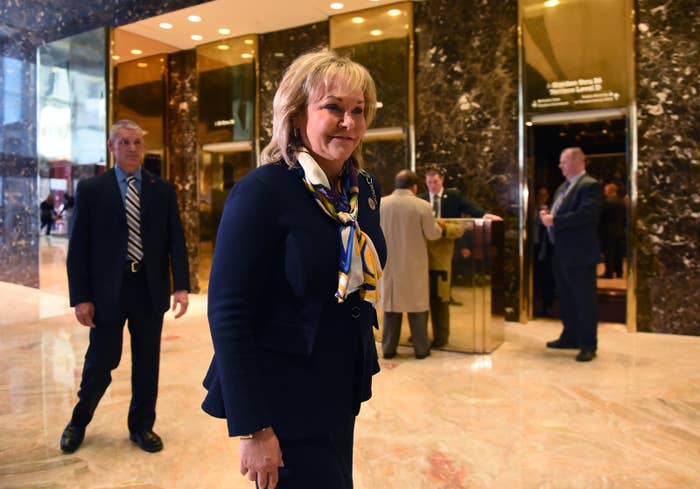 The Oklahoma Supreme Court tossed out a state law requiring doctors at abortion clinics to obtain hospital admitting privileges in order to practice.
The court said on Tuesday that the law violated both the US and Oklahoma constitutions.
Requiring admitting privileges, the court held, placed an "undue burden" on Oklahoma women's access to abortions, relying in large part on a ruling from the US Supreme Court this June regarding a similar Texas provision. It also violated the Oklahoma state constitution, the court held, because it includes more than one subject in the measure, Oklahoma law requires that bills only address a single subject.
The Oklahoma Supreme Court decision comes months after the US Supreme Court decision Whole Woman's Health v. Hellerstedt, which determined that requiring abortion clinics in Texas to have hospital admitting privileges was unconstitutional.
In the lawsuit resulting in the law being tossed, the Center for Reproductive Rights (CRR) had argued that requiring a clinic to obtain the ability to quickly admit their patients to a nearby hospital is often much more difficult than it sounds.

"Such requirements serve no medical purpose and have been denounced by leading medical groups, including the American Medical Association and the American Congress of Obstetricians and Gynecologists," the CRR said in a statement. Advocates argue that many hospitals have religious associations and oppose forming connections with abortion clinics.
The original legislation was signed into law by Oklahoma Gov. Mary Fallin in 2014, and quickly challenged in court by CRR on behalf of Oklahoma Dr. Larry Burns. He claimed that he applied for admitting privileges in the Oklahoma city area and was repeatedly turned down.
"I'm disappointed to see another pro-life law stuck down by the courts. Like many bills passed in Oklahoma," Fallin said in a statement sent to BuzzFeed News. "This bill was designed to protect the health and welfare of the mother along with the life of the unborn, which always should be among our society's priorities."

Supporters of admitting privileges for abortion clinics argue that having a hospital on call for medical emergencies is necessary for the rare occasion when an abortion procedure goes wrong.
"Whether in Oklahoma, Texas or elsewhere, allowing politicians to trample women's rights by shutting down clinics is not only wrong—it's dangerous," Nancy Northup, president and CEO of the Center for Reproductive Rights said Tuesday. "We will continue to stand with Oklahoma women in beating back these relentless political schemes designed to make the right to safe, legal abortion a right that only exists on paper."
The decision came the same day that the Oklahoma State Board of Health announced that it is considering regulations for restroom signs in hospitals, nursing homes, restaurants, and public schools encouraging pregnant women to seek services other than abortions.