Obama And Hollande Vow To Ramp Up Efforts Against ISIS
Speaking at the White House, the two presidents announced plans to increase collaboration in the fight against militant terrorists.
President Obama on Tuesday reaffirmed solidarity with France and vowed to ramp up efforts against ISIS after the deadly terrorist attacks in Paris.
"We have never forgotten how the French stood with us after 9/11. And today we stand with you," Obama said. "Nous somme tous Français."

French President Francois Hollande, who met with Obama at the White House prior to the joint news conference, also reiterated the alliance between the two nations, emphasizing the importance of solidarity and preservation of personal freedoms.

"What [ISIS] wants is to spread fear, so we make decisions contrary to the freedoms we hold dear," Hollande said in French.
Both presidents said they would be willing to work with Russia only if it agrees to refocus its military campaign on targeting ISIS and not on propping up President Bashar Al-Assad.

Obama added that he is working to implement agreements with the European Union to allow airlines to share passenger lists with the U.S., among other forms of intelligence to prevent terrorists from crossing borders undetected.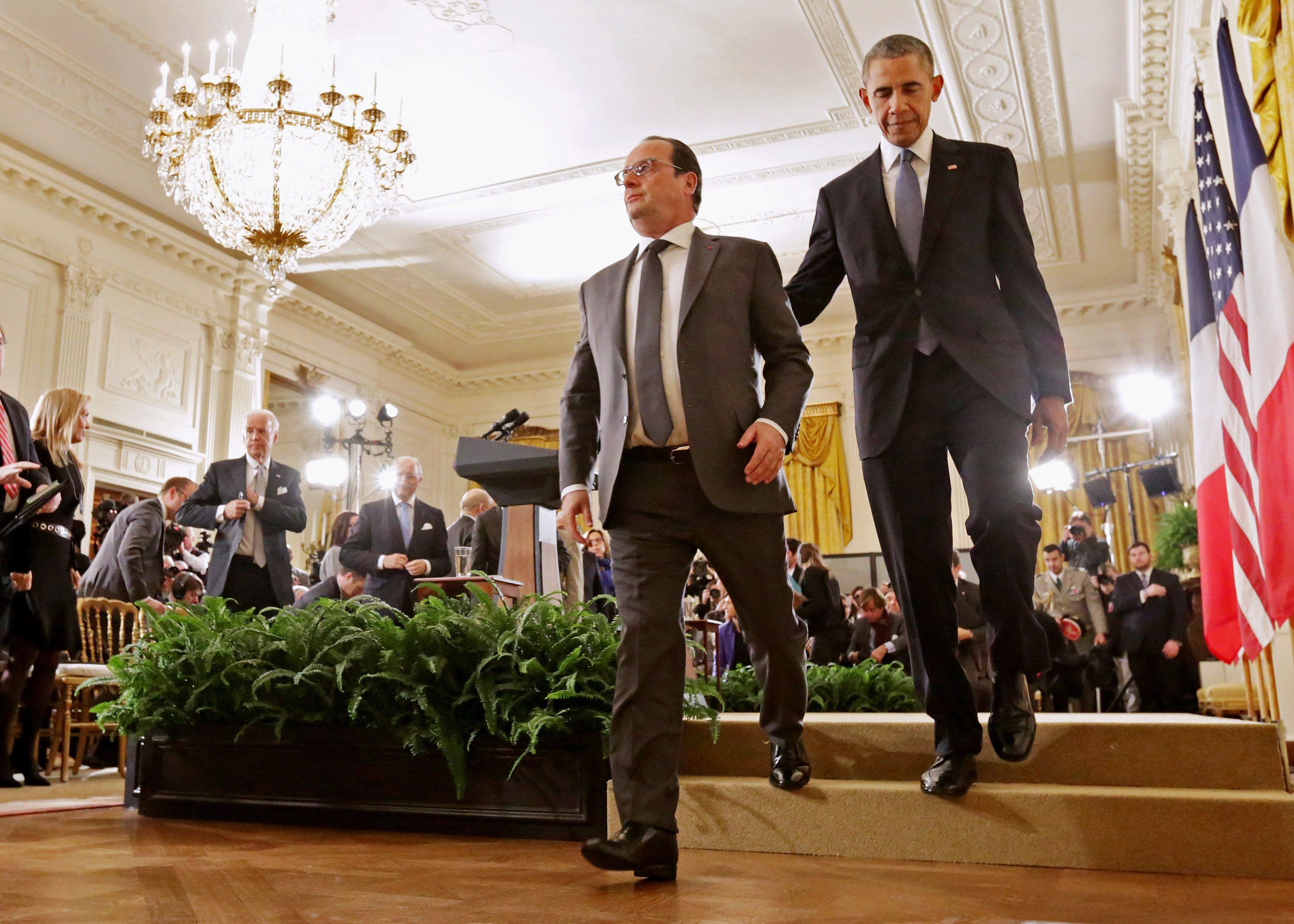 Obama also addressed the ongoing Syrian refugee crisis, noting that even in the wake of the Paris attacks, France plans to accept 30,000 additional Syrian refugees in the next two years.

On the other hand, In the U.S., the House passed a veto-proof bill last week that effectively paused the Syrian refugee program here until key federal agencies certify that applicants have been properly vetted.
"Nobody who sets foot in America goes through more security measures than refugees," Obama said.
Quoting Hollande, Obama added: "Our humanitarian duty to help desperate refugees and our duty to our security go hand in hand."