Democratic New York State Senator Brad Hoylman was sick of him and his husband having to change his 4-year-old daughter on a "pee-covered floor next to a urinal," he told BuzzFeed News. He wants to do something about it.
Hoylman just finished drafting a bill for the New York State Senate that would require all new buildings or largely renovated bathrooms in New York state to have changing tables in both female and male public bathrooms.
The installation of the changing table in the men's room would be at the expense of the business.
"This is a personal issue for me," the 49-year-old senator told BuzzFeed News, "but it's also about men needing to pick up the slack in parenthood."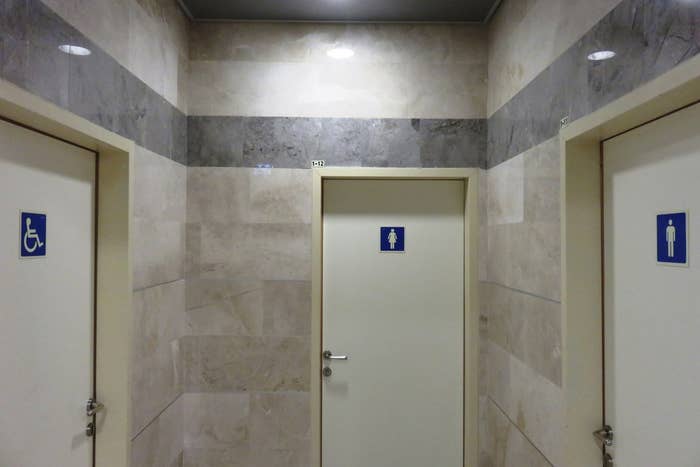 Recently, celebrities like Ashton Kutcher have been speaking up in anger over the lack of changing tables in men's restrooms.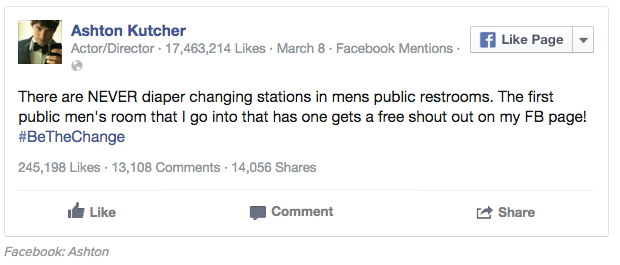 Hoylman, who is the former president of the Gay & Lesbian Independent Democrats, has decided to take the issue to New York, but with a slightly different angle.
The Senator said that more and more gay men are becoming parents all over America and its time for public businesses to accommodate that.
"This is an issue ... I think is highly representative of the inequality that exists in parenting responsibility," Hoylman said, "as well as the lack of recognition by businesses of same sex marriage."
Hoylman is introducing the bill to the New York State Senate on April 17. If approved, it would go into effect immediately for all future buildings with public restrooms.