BuzzFeed News is streaming live from the March for Life on Friday in Washington, DC.
The 45th Annual March for Life, the largest anti-abortion gathering in the United States, is taking place in Washington, DC, and BuzzFeed News reporter Ema O'Connor will be attending.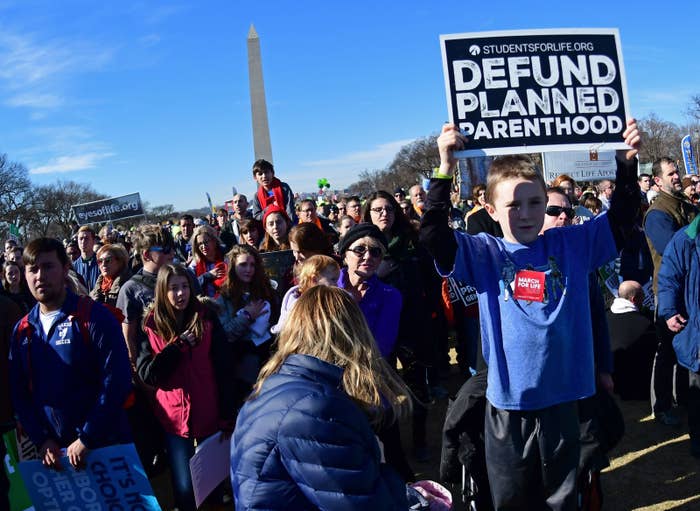 Thousands of men and women from around the country are expected in the nation's capital to protest the Supreme Court's landmark 1973 Roe v. Wade decision, which guaranteed a woman's constitutional right to an abortion.
President Trump addressed the March for Life rally via live satellite, making him the first sitting president ever to address the anti–abortion gathering in a live video capacity. Ronald Reagan, George Bush, and George W. Bush addressed the march via recorded remarks or live telephone calls.
Last year, Vice President Mike Pence made history by being the highest-ranking US official to address the gathering in person.
Pence introduced Trump before Friday's address, calling him "the most pro-life president in American history."
Trump said he was "honored and really proud" to address the March for Life event and said he and his administration were "with you all the way."
"Under my administration, we will always defend the very first right in the declaration of Independence, and that is the right to life," he said.
Before his address, Trump praised the March for Life participants in a proclamation declaring Monday to be "National Sanctity of Life Day."
"Today, citizens throughout our great country are working for the cause of life and fighting for the unborn, driven by love and supported by both science and philosophy," he said in the proclamation.
"These undeterred warriors, many of whom travel to Washington, D.C., every year for the March for Life, are changing hearts and saving lives through their passionate defense of and loving care for all human lives."
House Speaker Paul Ryan also addressed the March for Life rally, telling the crowd "the pro-life movement is on the rise."
"Can we just thank God for giving us a pro-life president back in the White House?" Ryan said to cheers from the audience.
Following the rally, thousands of anti–abortion rights activists marched to the United States Supreme Court to protest outside the building.