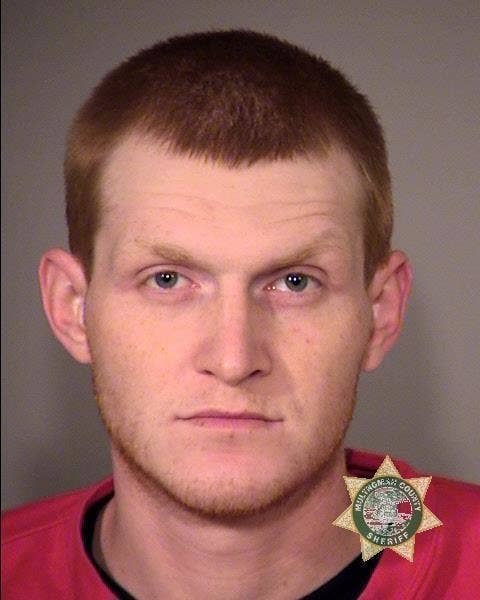 An unaccompanied 13-year-old girl endured "30 minutes of hell" on an American Airlines flight as a man allegedly groped her repeatedly, her attorney says.
The 26-year-old man, Chad Cameron Camp, was arrested Wednesday night when the plane landed in Portland, Oregon, and after flight attendants separated the two.
"This was 30 minutes of hell for this young lady," Brent Goodfellow, an attorney representing the girl, told the Washington Post. "This girl got abused for 30 minutes and no one was to be found."
A criminal complaint filed in U.S. District Court obtained by BuzzFeed News details the alleged groping and touching, noting that Camp was offered a seat away from the girl on the near-empty flight but he refused.
Shortly after takeoff, Camp began making small talk with the girl and allegedly proceeded to nudge and lean against her, throw his earphones in her lap, and eventually place his hands on her knee and upper thigh, according to the criminal complaint. Whenever she asked him to stop, he laughed.
It wasn't until 30 minutes after taking off in Dallas when a flight attendant handing out snacks reported seeing Camp's hand near the child's crotch that the two were separated and authorities were called.
The flight attendant described seeing "a single tear" roll down the girl's cheek.
Upon arriving in Portland, authorities detained Camp and escorted the girl to the gate, where her stepfather was waiting.
According to the FBI, Camp was charged with abusive sexual contact with a minor. He pleaded not guilty in court Thursday, the Oregonian reported. On Monday, a judge ordered him held in federal custody and a drug treatment evaluation.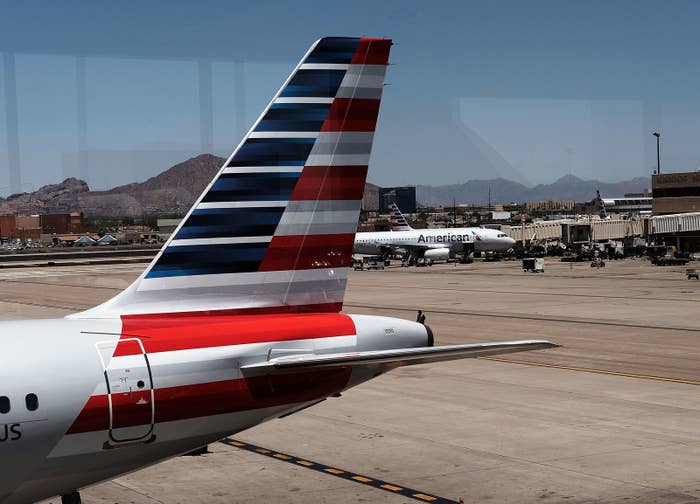 The girl told FBI agents that Camp started behaving abnormally the minute he took his seat, mumbling and cursing to himself.

The girl also told authorities Camp was "not making sense" and insisted on talking to her.
Camp also offered the girl one of his earphones, but when she refused, he unplugged them and threw them into her lap, according to the complaint.
As Camp behaved more erratically, the girl described herself as growing "frightened" and said she "did not know what to do."
After the flight attendant intervened and moved them to separate parts of the airplane, the girl told authorities she was still terrified.
She returned to her stepfather at the gate "frightened and crying," the complaint states.
The girl's family paid an additional $300 to have her put in the care of American Airlines as an unaccompanied minor, the Washington Post reported.
In a statement to BuzzFeed News, American Airlines said they "care deeply" about their young passengers and are cooperating fully with with authorities.
"We take these matters very seriously and have cooperated fully and immediately with law enforcement officials in their investigation of the suspect," the airline said. "Due to the pending criminal case against the suspect, we are referring all questions to law enforcement."