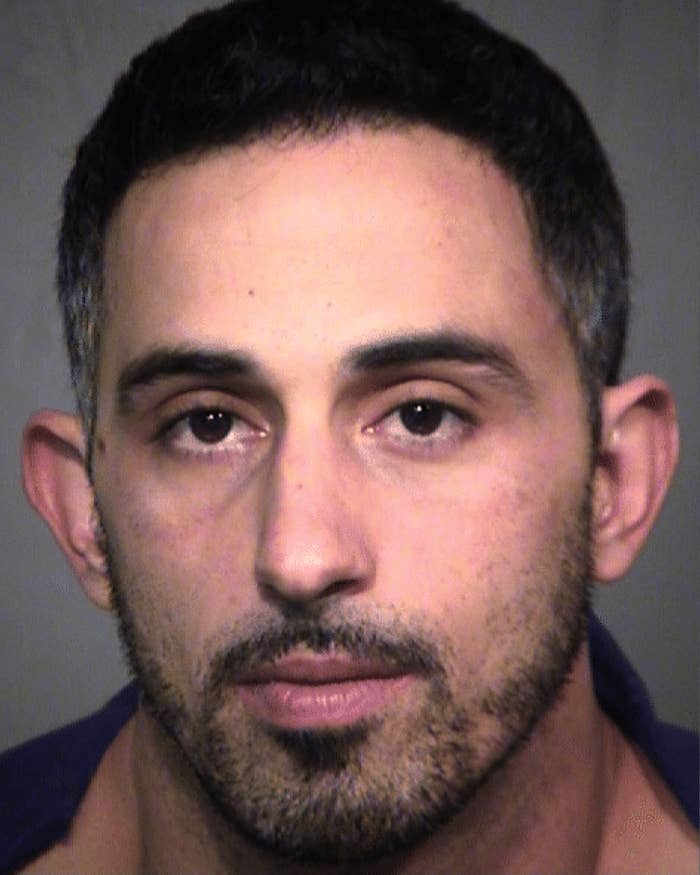 An Arizona father was awakened by the cries of his 2-year-old daughter Thursday night, only to find her in their living room on the lap of a stranger, authorities said.
The stranger was identified by police as Oren Cohen, a 34-year-old Israeli citizen in the US legally.
Cohen allegedly broke into the house in Tempe in an attempted burglary, before taking the child in his arms.
"I'm your friend," Cohen said to the toddler's father when he stumbled upon the scene, according to a police report, before tossing the child onto the couch.
The child's mother called 911 while the father tackled Cohen, attempting to prevent him from leaving the house, a statement from the Maricopa County Sheriff's Office said.
Cohen ran down the stairs to try to escape, but the father caught up with him, authorities alleged. They were said to have struggled for around 10 minutes before police showed up and detained Cohen using a stun gun.
Cohen allegedly resisted officers' commands, the Washington Post reported, but once he was detained they charged him with second-degree burglary, aggravated assault, and kidnapping. He is being held in the Maricopa County Jail on a $250,000 cash bond.
Cohen allegedly told police he had been drinking heavily with a friend who lived in the same housing complex as the family. He allegedly said he was "blackout" drunk and barely remembered breaking into the house and holding the child.
"And I guess, that's when I saw this midget," Cohen said in a video of the hearing. "It looks like a midget and I thought it's [a] midget."
His shoes and passport were found on the floor of the toddler's bedroom, and his jacket was found stuffed behind her bed, police said. Cohen also allegedly drank orange juice from the parent's fridge and used their bathroom.
"Oren advised with 100 percent certainty that he did not perform or engage in any sexual acts with the victim of this incident," the police report said. "Once it was relayed to Oren that the victim in his incident was a 2-year-old female, he became very upset and broke down crying. Oren said he would never hurt a child and does not remember the details of this incident because he was 'black out drunk.'"
When answering questions about whether he molested or attempted to molest the toddler, Cohen responded, "I would never do anything like that. My dad is a sex offender. I would never do anything even close to that."
While speaking to press with a jumpsuit shirt pulled over his face, Cohen said that he was "sorry to the family" but that he "didn't do anything."