A day after video of her stumbling and being helped into a van sparked questions about her health, Hillary Clinton on Monday said she never lost consciousness and was feeling better after some rest.
In an interview with CNN's Anderson Cooper, Clinton said she was suffering from heat exhaustion and dehydration on Sunday, a condition she has only experienced twice in last five years.
"I'm feeling so much better," Clinton said. "And obviously I should have gotten some rest sooner."
On Sunday, Clinton's campaign revealed that she had been diagnosed with pneumonia late Friday, two days before attending the 9/11 memorial service at Ground Zero, where she was filmed leaving early, then stumbling and being helped into a van by Secret Service agents.
She was taken to her daughter Chelsea Clinton's nearby home, and emerged about an hour later seemingly refreshed.
"I'm feeling great," she reporters as she walked from her daughter's building to her car and stopping to pose for a picture with a child. "It's a beautiful day in New York."
Later on Sunday, Clinton's personal doctor, Lisa Bardack, released a statement saying Clinton was diagnosed with pneumonia the previous Friday, but decided not to cancel any scheduled events.
Asked why she simply didn't reveal her pneumonia diagnosis with the public, Clinton told Cooper, "I just didn't think it was going to be that big of a deal."
Clinton also acknowledged that she should have scaled back her schedule after Friday, but was committed to attending the 9/11 memorial and tried to power through.
"Obviously, that didn't work out too well," she said.
All Monday members of Clinton's campaign, including running mate Tim Kaine, were in damage control mode. They revealed that much of her team had also fallen ill with pneumonia, and acknowledged they could have handled Clinton's illness better.
New York Senator Charles Schumer, who was standing near Clinton during the Ground Zero ceremony, also announced Monday that he too was recently diagnosed with pneumonia, though he had made a full recovery by Sunday.
Clinton press secretary Brian Fallon told MSNBC that pneumonia was the "extent of what she's been diagnosed with," adding that the former secretary of state was resting at home, per her doctor's orders, on antibiotics, and is "not contagious."
In the 90 minutes after Clinton's episode — when her aides were refusing to tell reporters her condition or whereabouts — the campaign was more focused on making her feel better than notifying the press of her condition," he added.
"I think that in retrospect, we could have handled it better in terms of providing more information more quickly," Fallon said. He added that the campaign now plans to release more extensive medical records for the sake of transparency.
Two people with "direct knowledge" of Clinton's health told Politico that she strongly dislikes drinking water, which exacerbated her pneumonia and dehydration during Sunday's ceremony.
Following the episode, campaign staffers reportedly frantically tried to rehydrate Clinton with multiple bottles of water and Gatorade.
"She won't drink water, and you try telling Hillary Clinton she has to drink water," one of the people reportedly present told Politico. They added that once she got into her air conditioned van and rehydrated, she immediately got back to work, making calls and trying to figure out the best next move.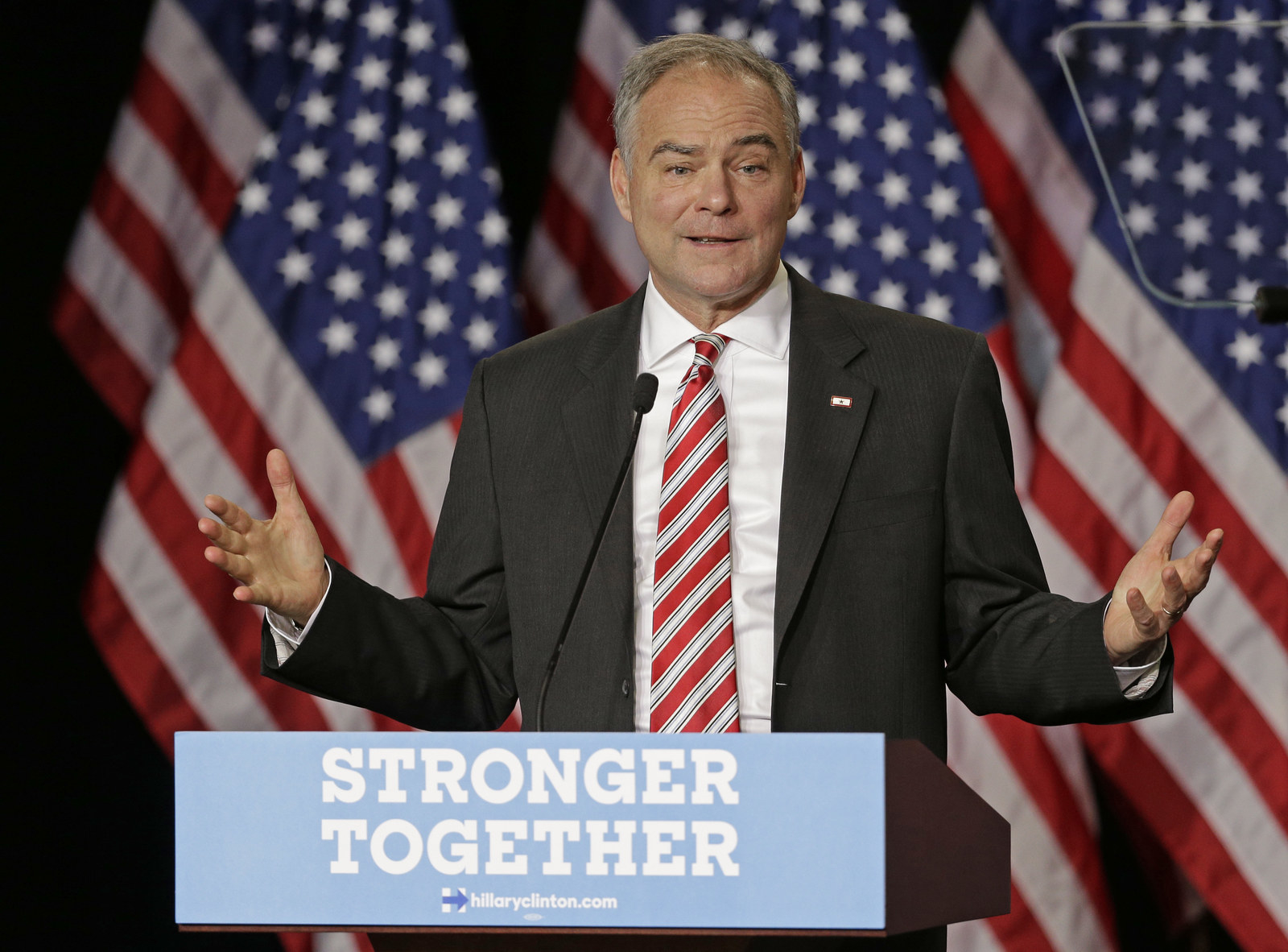 In a press conference Monday, Kaine said Clinton will "power through" the illness, adding that he has had "a hard time keeping up with her."
"I can tell you this," Kaine said. "Within a few minutes after I heard the news, I had reached out to communicate to her and she reached right back out to me and said, 'I'm going to be fine.' And then she started making fun of me because I was sitting reading endless debate prep memos."
Fallon told CNN that Clinton, though staying in her Chappaqua home, is continuously making phone calls and dialing into events she was scheduled to attend.
Clinton's health has been the subject of conspiracy theories online, which have been increasingly embraced by the Trump campaign. She ignited the rumors by breaking into a four-minute coughing fit last week during a day of Labor Day events, later joking that she was simply "allergic" to Trump.
On Monday, Fallon told CNN that the candidate's seasonal allergies, combined with pneumonia, were part of what caused the coughing as well as Sunday's episode.
"At her doctor's advice she changed her schedule, taking a couple days to rest and the staff prevailed upon her to do that," he said. "I think by the middle of the week she'll be out there campaigning as aggressively as ever."