Solar-Powered Round-The-World Flight Suspended After Batteries Overheat
The airplane suffered the damage during its record-breaking flight over the Pacific, the crew reported.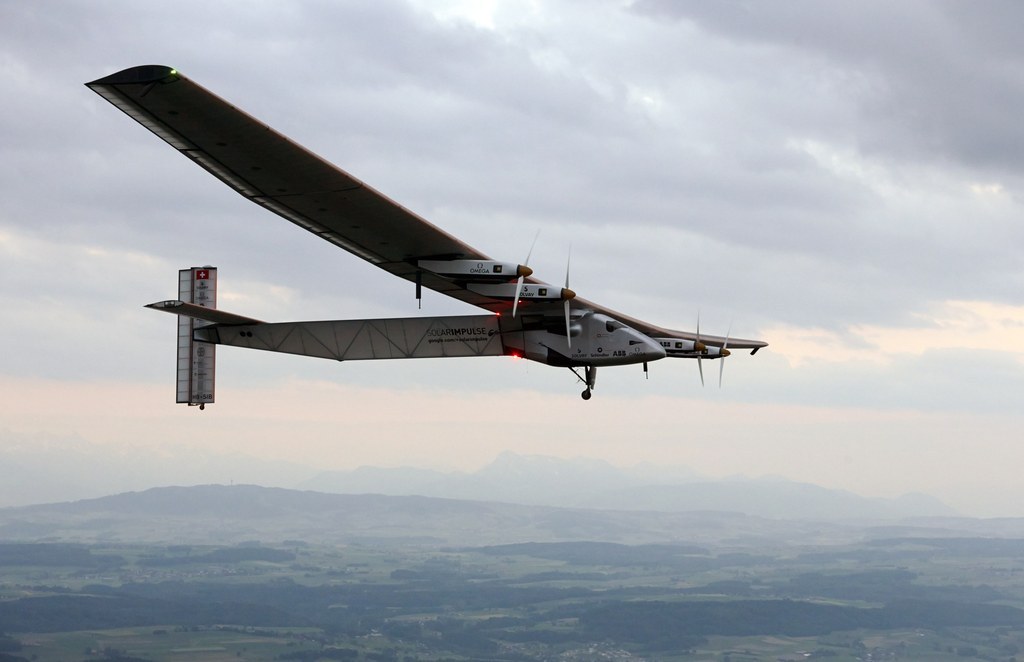 Just weeks after pilot André Borschberg broke the world records for longest solo flight and longest non-stop flight ever taken, the single seat solar-powered plane has been forced to suspend the second half of its round-the-world journey until 2016.
The reason: The Solar Impulse II's batteries overheated during its trip of 5 days and 5 nights from Japan to Hawaii, and the damage is irreversible, the team's representatives announced Wednesday.
A team on the ground had been monitoring the plane's temperatures during Borschberg's cross-Pacific flight and noticed the overheating, but in a statement, the team said there was no way to cool off the system since he was overseas with no place to land until reaching Hawaii on July 3.
Overall the airplane performed very well during the flight.

The damage to the batteries is not a technical failure or a weakness in the technology but rather an evaluation error in terms of the profile of the mission and the cooling design specifications of the batteries.
The plane, which was attempting to fly around the entire world in 13 separate legs, completed eight of the segments before the technical failure. Its next stop was to be Pheonix, Arizona.
Borschberg and the team's second pilot, Bertrand Piccard, plan to pickup where they left off in April 2016.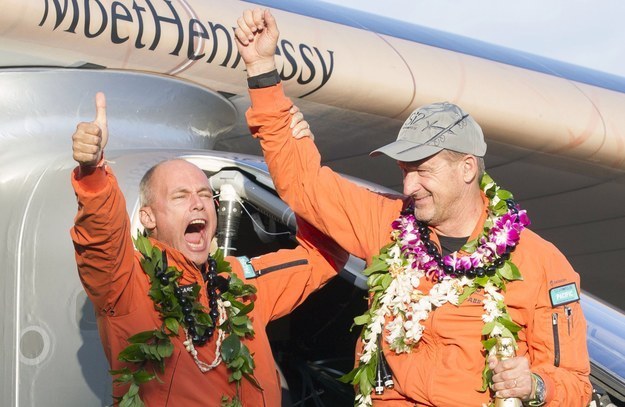 The central goal of the record-breaking trip was to prove that renewable energy "has more potential than people realize," Piccard told BuzzFeed News back in May.
"Instead of trying to produce more energy and depleting our resources, we should be trying to better use the materials we already have," Borschberg told BuzzFeed News after repeatedly emphasizing that the point of the journey was to demonstrate the meaning of "power" in "solar power."
Despite the recent setback, the pilots seem focused on continuing the journey next year.
"Covering nearly half of the journey, setbacks are part of the challenges of a project which is pushing technological boundaries to the limits," the statement on Tuesday concluded. "This delay will in no way influence the overall objectives of this pioneering endeavor."